E-commerce Payments Trends
2020 E-commerce Payments Trends Report: Turkey
---
A run of rapid sales growth, coupled with a young population has established Turkey as an exciting e-commerce arena—but physical and digital infrastructure issues persist
Key Takeaways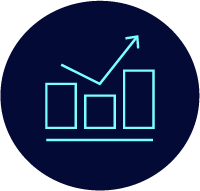 Boasting excellent sales growth over the past three years, Turkey is a dynamic market for e-commerce. Consumer behavior is rapidly evolving as the population, which is heavily weighted towards younger people, take to smartphones and social media to find and buy products.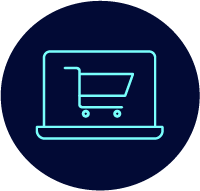 However, the availability of physical, digital and banking infrastructure to handle rising levels of e-commerce is an ongoing issue in Turkey. For small and mid-size merchants, joining existing seller platforms could be a route to entering the market and accessing established infrastructure: for example, Amazon established its Turkish site in 2018.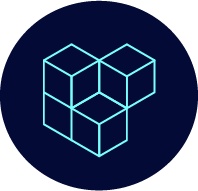 Sited between Europe and Asia, Turkey has distinct features that make it markedly different to many other European e-commerce markets. Newcomers should pay attention to import rules and tariffs, and be aware that most Turkish online consumers are yet to make their first purchase from a non-domestic merchant.
The Turkish e-commerce market is modest compared with many other European nations, but its rapid growth in sales volumes sets it apart as a country to consider.
E-commerce represents only 5.3 percent of the overall Turkish retail market.1 However, Turkish e-commerce delivered impressive leaps in revenues in recent years: 2018 alone saw the market jump by 42 percent, followed by 31 percent in 2019.2 At present, 67 percent of the Turkish population are making purchases online.3
While the economic impacts of COVID-19 may affect short-term appetite for spending, the long-term direction of travel in Turkey suggests e-commerce will become an integral part of daily life. Sales on key Turkish e-commerce site GittiGidiyor trebled during the first quarter of 2020, while grocery chain Carrefour reported a 50 percent rise in turnover. As with other nations, essential goods saw the highest levels of sales growth.4
Driving up basket values and encouraging citizens to buy more non-essential goods online will be important to the sustained growth of the market. At present, the average annual online spend per person is just TRY1,398.29 (US$235).5
Currency Changes have set Turkish E-commerce on an Upwards Growth Trajectory

Recent inflation and the depreciation of the Turkish lira against the U.S. dollar have boosted Turkish e-commerce, as prices and the average basket size increased compared with previous years.6


Looking ahead, the Turkish e-commerce market is expected to expand at a compound annual growth rate (CAGR) of 14 percent to 2023,7 marking a slowdown in growth as a result of pressures exerted by COVID-19, but still making Turkey a country with one of the higher growth predictions in our report.


The demand for e-commerce generated by COVID-19 had a knock-on effect of demand for courier services in Turkey. Motorcycle courier deliveries rose sharply in the first half of 2020, and an increase in the availability of these services may heighten customer expectations around delivery speeds and availability going forwards.8
Effective Social Media can Convince Shoppers to Make Purchases
Mobile commerce is growing quickly in Turkey, aided by good smartphone penetration (61.6 percent) and readily available access to 3G and 4G browsing networks.9 It is expected to outperform overall e-commerce in the next three years, growing at a compound annual growth rate of 18.6 percent to 2023.10


Pre-COVID-19, the most popular product categories in Turkey were travel and accommodation (20 percent market share), fashion (12 percent) and consumer electronics (12 percent).11 Travel will be hit in 2020 by COVID-19 restrictions but will likely rebound in 2021. The most popular domestic e-commerce sites include N11, Alibaba-backed Trendyol and eBay-owned GittiGidiyor.


63 percent of Turkey's internet users have social media—the world leader, the United States, is only six points ahead. YouTube is the most popular social platform in Turkey with 92 percent of social media users accessing the site, followed by Instagram's 84 percent. Pinterest is of particular interest to merchants hoping to deploy social commerce. 72 percent of Turkish users with no intention of shopping have made a purchase after visiting the site.12

Chatbots and In-app Purchases are Part of an Increasingly Sophisticated Mobile Commerce Market
Smartphones are the preferred device to access e-commerce, followed by desktops and tablets.13 However, only 46 percent of sales are completed on a mobile device, suggesting purchases are still often completed via a desktop after browsing and researching via smartphone.


Turkey is the youngest nation in Europe,14 with an average age of 32.2, and 39 percent of the population is aged 24 or below.15 As these younger citizens become consumers, they will likely drive smartphone-based mobile and social commerce over traditional e-commerce methods.


Apps are preferred over browsers for mobile commerce, and Turkish merchants are creating increasingly sophisticated apps. Turkish mobile retailer Getir, for example, is using chatbots on Facebook Messenger in partnership with Mastercard®. Consumers search for Getir products on Facebook Messenger and can make subsequent payments via Mastercard's Masterpass.16

In Turkey, Cards Outweigh Other Payment Methods by a Considerable Margin
Cards are the go-to online payment method in Turkey. Usage is rising, and cards will account for 71 percent of all transactions by 2023.17 Turkish consumers tend to treat Visa® and Mastercard equally.18 There are 1.99 debit cards per capita, higher than the 0.84 credit cards per capita.19 However, credit is preferred over debit for e-commerce transactions as it allows users to delay payment and collect rewards.20


Other methods only take between 7–10 percent of the market each. Bank transfers take an 11 percent share, a figure set to remain stable to 2023. Turkey's bank account penetration stands at 69 percent, leaving almost a third of the population unbanked.21


Digital wallets are a minority payment method at 7 percent, but uptake may increase with rising smartphone penetration. Global leader PayPalTM pulled out of Turkey in 2016 over banking license issues, leaving domestic brand BKM Express as the predominant digital wallet in the market, which is integrated with all major banks in the country.
Cross-Border Shopping yet to Make Major Impact
China, Germany and Russia are the three most popular overseas nations to buy online from within Turkey.22 China and Germany in particular offer advanced online shopping experiences and a wide choice of prices and products.


Cross-border shopping is not yet a major feature of the Turkish e-commerce market. Only 7 percent of online consumers have made a purchase from abroad.23 The relative low value of the lira and language barriers could both present issues.


The Turkish domestic e-commerce market is consolidating. The top 10 online merchants took 53 percent of total online sales in 2018, an increase of 13 percent when compared with 2013. This suggests growth is being captured by existing market players, which could present a challenge to international newcomers.24
Import Taxes Affect Cross-Border E-commerce Costs for Consumers
Regulation/trends
An 18 percent customs tax applies on goods imported from the EU. Products from the rest of the world are taxed at 20 percent.25

To boost card use, in June 2019 Turkey's Banking Regulation and Supervision Agency eased consumer credit and credit card regulations to stimulate domestic demand for consumer loans. The new guidelines introduced changes to the maximum number of monthly instalments as well as to the monthly minimum payments consumers can make.26


Barriers or benefits to e-commerce market entry
A lack of adequate logistics is hampering domestic e-commerce growth. An estimated 84 percent of e-commerce takes place in three of Turkey's seven regions—Marmara, Central Anatolia and Aegean. Each take 56 percent, 16 percent and 12 percent of transaction volume respectively.27 International merchants may wish to work with global couriers to expedite operations in underserved areas of Turkey, but this can prove costly.

No local entity is required. There are no currency or foreign exchange controls.28


Factors driving the cost of payment acceptance
The average cost of payment card acceptance is 0.97 percent for debit cards and 1.44 percent for credit card domestic transactions.29
J.P. Morgan has analyzed 34 e-commerce markets to decipher the trends and challenges driving global e-commerce in 2020. To access our insights on a country-by-country basis, click here.