E-commerce Payments Trends
2020 E-commerce Payments Trends Report: Switzerland
---
Switzerland is home to high basket spend, a strong luxury market and a historic demand for cross-border e-commerce—but domestic merchants are growing in prominence
Key Takeaways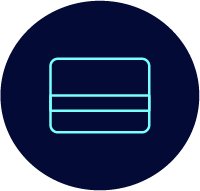 Switzerland is a wealthy, multilingual nation with a high average annual online basket spend—EUR1,212 (US$1,358) a year.1 Products are typically comparatively more expensive to buy using the Swiss franc, leading to high levels of cross-border commerce.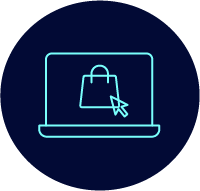 Cross-border commerce is therefore an important part of the Swiss e-commerce market, meaning there are opportunities for international merchants to gain customers. However, domestic merchants are working hard to increase their market share by improving their sites. Travel restrictions caused by COVID-19 will also impact international commerce.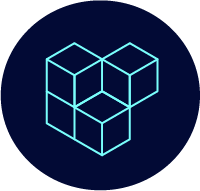 Bank transfers are the most popular payment method, a result of the ubiquitous domestic brand PostFinance. However, offering international card acceptance is also very important for merchants.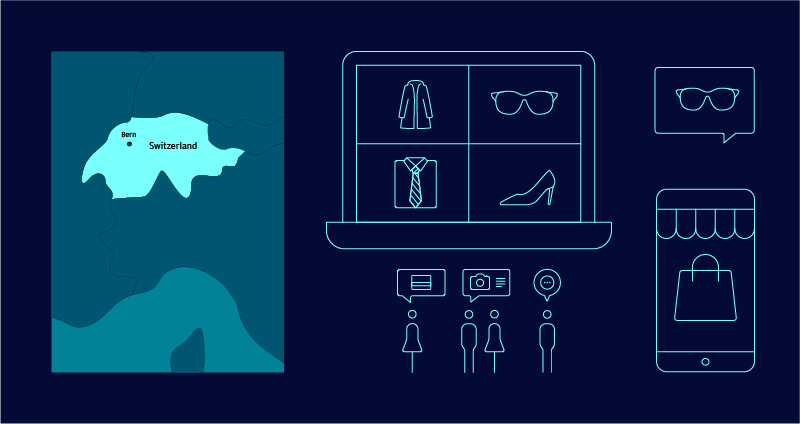 E-commerce in Switzerland is well-established, already used by 89 percent of the population.2 Switzerland's business-to-consumer e-commerce market accounts for 9 percent of overall Swiss retail, taking EUR9.3 billion in 2019.3, 4
Cross-border shopping is a key feature of the Swiss e-commerce market, with the country flanked by major online shopping markets in Germany and France. Just under two thirds (65 percent) of online shoppers have purchased from abroad in search of cheaper products,5 and there is a culture of crossing the border to pick up online orders from Germany and France. However, the travel restrictions created by COVID-19 helped domestic online merchants to win business in 2020.6 Switzerland has a strong tradition of luxury bricks-and-mortar retail, but the pressures exerted by the COVID-19 pandemic in 2020 have seen a migration by domestic luxury brands to e-commerce.7
Switzerland's state postal service is pushing ahead with advanced delivery technologies, which will support e-commerce growth in the years ahead. Swiss Post has conducted pilots of delivery using self-driving robots. Delivery specialists Matternet and Swiss Post are making drone deliveries between Swiss hospitals.8

Steady Single-Digit Growth Predicted to 2023
The Swiss business-to-consumer e-commerce market grew 6.7 percent in 2019, to reach EUR9.3 billion in value.9 Looking ahead, the market is expected to continue to grow at a compound annual growth rate (CAGR) of 7 percent to 2023.10


Many major European e-commerce players including Amazon and ASOS do not have dedicated domestic sites in Switzerland. Amazon.de (Germany domiciled) is therefore the second-most popular e-commerce site in Switzerland.11 To try and beat international competition, Swiss manufacturers are increasingly selling online directly to consumers, avoiding platforms.12
Mobile Sales Grow Quickly, Backed by Domestic Merchants Shifting their Focus to Mobile
The mobile commerce market is outperforming the overall e-commerce market. It is expected to expand at a compound annual growth rate of 18.1 percent to 2023, to become a EUR7.8 billion market.13


Mobile commerce through smartphones has rapidly increased, and now accounts for 43 percent of the total e-commerce sales.14


Mobile Browsers are Preferred Way to Shop
Mobile commerce is widely used in Switzerland, with 75 percent of consumers having used their smartphone to shop online, a 50 percent increase from 2015. Of those consumers without a mobile, 37 percent state they expect to purchase one in the coming year.17


Browsers are preferred over apps, taking almost three-quarters (74 percent) of all mobile commerce sales. Domestic companies are optimizing their websites for mobile to deliver a high-quality user experience, which can compete with international brands.18


The proportion of in-app mobile commerce is increasing, despite a current preference for browsers. Mobile apps are also emerging that offer ways for Swiss shoppers to divert paying import duties on cross-border purchases, by delivering items to hundreds of pick-up points close to the Swiss border. Shoppers cross the border to pick up their item and therefore avoid paying taxes.19
Bank Transfers Dominate Swiss E-commerce Payments, but Cards are Catching Up
Bank transfers represent 56 percent of all e-commerce payments. This is due to the prevalence of PostFinance, the 112-year-old financial services arm of national post service Swiss Post. Its bank transfer, debit and bill payment services are widely used throughout the country.20


Cards are the second-most popular payment option, and use is expected to increase to take a 28 percent share of the payments market by 2023. PostFinance is a popular domestic card option and offers credit cards co-branded with Mastercard® and Visa®, enabling merchants to leverage their existing card connections. There are 1.26 debit cards and 0.85 credit cards in circulation per capita, making it likely an average consumer will have at least one card in their wallet.21, 22


Digital wallets are expected to rise quickly to take a 24 percent market share by 2023, but at present online acceptance of digital wallets such as Apple Pay and Twint is limited. PayPal is a popular digital wallet payment option.23
Swiss Shoppers Have Appetite for Cross-Border Shopping, but Order Volume is Declining
Bordering Germany is the most popular international online shopping destination, followed by China and the U.S.24 All are major e-commerce markets with competitive pricing and wide availability of products. 2019 marked the first year that cross-border order volume declined. However, the average order value is rising, suggesting shoppers are increasingly confident to buy high-value items from abroad.25


The standard tax rate in Switzerland is 7.7 percent, in line with the tax on domestic purchases. Essentials such as food incur a 2.5 percent VAT rate. Business-to-consumer low-value consignments valued at less than CHF5 are VAT exempt.26


In order to directly charge the Swiss VAT to Swiss customers, international merchants must declare themselves as a VAT-registered company in Switzerland. This requires fiscal representation in Switzerland.27
Swiss Government is Mulling Changes to Import Tariffs
Regulation/trends
The Swiss government is consulting on potential reforms to its business-to-consumer e-commerce VAT tariff system in the second half of 2020.28


Barriers or benefits to e-commerce market entry
Switzerland has a long-established focus on international commerce. There are no currency or foreign exchange limitations.

Switzerland has three main languages—French, Italian and German—and many citizens are proficient English speakers. Merchants could consider offering multi-language options to reach as many Swiss consumers as possible.

Merchants should be aware that as a non-EU member, Switzerland's import rules differ from standardized EU regulations and vary according to the type and weight of item imported.29 Depending on the nature and size of a merchant, VAT registration may be required.


J.P. Morgan has analyzed 34 e-commerce markets to decipher the trends and challenges driving global e-commerce in 2020. To access our insights on a country-by-country basis, click here.