E-commerce Payments Trends
2020 E-commerce Payments Trends Report: Poland
---
This youthful nation is yet to embrace online shopping wholeheartedly, but all signs point towards double-digit expansion
Key Takeaways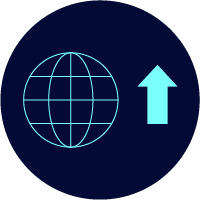 Poland is yet to be a major player in the European e-commerce market, but with strong overall e-commerce and mobile commerce growth anticipated, it is a market to watch.
The COVID-19 pandemic has hit the country's short-term economic growth, but Poland is expected to be one of the fastest European nations to recover.1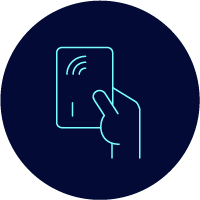 Offering local bank transfer methods and cards will meet the needs of Polish online shoppers in the coming years.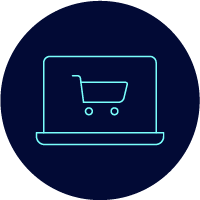 With cross-border e-commerce low, international merchants may want to consider joining forces with domestic platforms.
Poland's significance to European e-commerce has been low to date, at present accounting for just EUR10.6 billion (US$11.9 billion) of the overall European e-commerce market.2
Just under half of Polish citizens have shopped online (48 percent)—suggesting a big opportunity for merchants to stake their claim in this market, before more consumers adopt e-commerce.3 Right now, e-commerce accounts for only eight out of every 100 retail sales in Poland.4
When Polish shoppers venture online, they are primarily looking for fashion items, which take 35 percent of the country's e-commerce market by value.5 Pre-COVID-19, travel was the second-biggest market segment, but this will have experienced temporary heavy losses as a result of travel restrictions in the first half of 2020. Consumer electronics round out the top-three most popular merchant segments.6
Market Growth will be Supported by Rising Food Sales and Higher Basket Values
A key challenge will be encouraging Polish shoppers to spend more on products. The average annual online spend per capita in Poland is modest, at EUR510.69 per person, compared with the European average of EUR2,444.30
Polish women are driving the market, spending online more frequently than men. When it comes to what is purchased, while food is the fastest-growing market segment, clothing and accessories are the most bought and most returned.9
Laptop Shopping Reigns in a Country with a Strong Mobile Commerce Growth Prediction
Laptops are the most popular device for e-commerce. This is followed by desktop computers and then smartphones.14 However, with strong mobile commerce growth expected, smartphones could soon overtake desktops.
At Present, Poland's Mobile Commerce Falls Behind European Average
There are high growth expectations, but mobile commerce is still the minority method for completing e-commerce purchases in Poland. Only a third (33 percent) of sales are closed on the go, lower than the European average. This will likely rise as younger demographics, who are digital natives, start to earn and have disposable income to spend via their smartphones 15
Merchants targeting mobile commerce shoppers should provide a user experience tailored to this channel: 70 percent of Polish mobile commerce shoppers will abandon a transaction if the site is not smartphone-optimized.16
Over a third of Polish mobile commerce users admit they have researched a product in-store before buying online.17
Cards Catch Up on Bank Transfers as E-commerce Payment Favorites
Bank transfers are the primary online shopping payment method, and are expected to remain so to 2023.18 They currently take a 48 percent share of the overall e-commerce payments market.19 This is explained by Blik, a popular domestic bank transfer scheme that is expressly designed to be mobile-first and is supported by all major Polish banks.
Cash on delivery still accounts for one in 10 online payments in Poland. This rate is expected to remain roughly static to 2023, when it will take a 9 percent share, suggesting this market still has some way to go before it is fully digitized.22
Poles Yet to Make Cross-Border E-commerce Mainstream
Cross-border shopping is low, with just 16 percent of Polish online shoppers venturing beyond their country's boundaries. As e-commerce uptake increases, this figure is set to rise as consumers begin to hunt for greater diversity of products and international merchants increasingly focus on this growth market.23
As with many other countries, China is the premier overseas shopping destination, with consumers attracted by the country's range of products and low prices.24
Regulation Could Help Drive this Growing Market
Regulation/trends
The European revised Payments Services Directive and open banking are now live in Poland.25 Sunday shopping will be banned in physical retail stores from 2020, which will drive Poland online on a key day of the week for shopping and leisure.26
No local entity is required, and there are no currency or foreign exchange limitations.27
Poland has its own currency, the Polish zloty, so merchants should consider presenting in it to offer familiarity and ease to consumers at checkout.
Barriers or benefits to e-commerce market entry
Language barriers may prevent non-Polish sites from gaining prominence. As noted above, domestic sales platform Allegro, established in 1999, is the market leader. It offers the benefit of being a Polish-language site.28
Factors driving the cost of payment acceptance
Poland has imposed a cap of 0.5 percent on all Polish payment cards. The cost of accepting Blik payments is a per-transaction fee of 0.22 percent.29
J.P. Morgan has analyzed 34 e-commerce markets to decipher the trends and challenges driving global e-commerce in 2020. To access our insights on a country-by-country basis, click here.