E-commerce Payments Trends
2020 E-commerce Payments Trends Report: Netherlands
---
Despite world-class infrastructure, Dutch consumers have lagged behind when it comes to embracing key e-commerce advancements. Domestic brands are innovating and will likely bring customers with them.
Key Takaways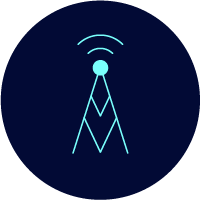 The Dutch e-commerce market is underpinned by excellent internet, smartphone and bank penetration. Coupled with world-class physical infrastructure and strong language skills, the country offers an easy entrance to international merchants.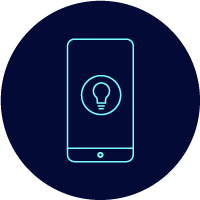 The country has lagged behind many other advanced European economies in adopting mobile commerce. Brands, however, are innovating in this space in anticipation of double-digit growth in this sector to 2023.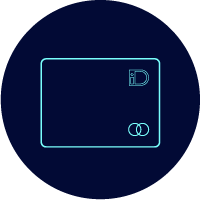 Bank transfers, and domestic brand iDEAL, in particular, dominate payments. Offering this payment method is essential. Once paid for, customers have high expectations when it comes to delivery of their purchases, which international merchants will need to be able to cater to.
A nation known for its strong logistical and language abilities makes the Netherlands an attractive market for international merchants.
Multi-brand sites dominate in this compact nation of 17.3 million people.1 Merchant platform Bol.com is the nation's biggest e-commerce site by turnover,2 but Amazon launched its long-awaited, dedicated Dutch site in March 2020.3 This could represent a serious threat to Bol's dominance.
This competition, however, is driving innovation. Bol.com offers a cheaper rival to Amazon's Prime delivery service and has also created a dedicated sustainability site within its overall site, enabling customers to shop with sustainability-focused merchants.4
The Dutch online experience is also being influenced by global e-commerce trends. The Dutch national association of e-commerce, Thuiswinkel, is promoting a 'phygital' strategy, which sees merchants integrate both physical and digital shopping experiences. Major Dutch e-commerce merchant Cool Blue, for example, has integrated an augmented reality feature in its app, which allows customers to see how a product such as a TV would look in their home.5
Excellent Digital and Physical Infrastructure will Support Steady Single-Digit Growth
The Dutch e-commerce market is worth EUR25.4 billion (US$28.41 billion).6 Growth has slowed in recent years, slipping from 13 percent in 2017, to 7 percent in 2019.7 Looking ahead, this growth is expected to stay level at a compound annual growth rate (CAGR) of 5 percent to 2023,8 with the COVID-19 crisis expecting to cause a drop in e-commerce sales in 2020.
The Netherlands did not impose bans on physical retail during the COVID-19 pandemic in the first half of 2020. However, physical retail declined sharply due to consumer fears over the virus.9 E-commerce rose across some categories. Clothing and entertainment goods were the best-performing categories, hardware and tools products saw the sharpest rise in e-commerce uptake.10 However, with travel taking up over 40 percent of the e-commerce market, the collapse of this sector has placed major downward pressure on total sales.11
Dutch Have Been Slow to Embrace Mobile Commerce, but Merchants are Innovating
Mobile commerce is used for almost a third (30 percent) of all e-commerce sales in the Netherlands,14 taking EUR7.6 billion in sales in 2019.15 Growth is expected to continue at more than double the rate of overall e-commerce, at a compound annual growth rate of 13.3 percent to 2023 to become a EUR12.6 billion market.16
Domestic merchants are adapting their customer support to facilitate the uptake of mobile and social commerce. Dutch national airline KLM now uses chatbots that can suggest routes and destinations for customers and ultimately complete bookings via social commerce channels, for example via Facebook Messenger.19
Social Media, Voice Assistants and Chatbots Could Help Drive Mobile Commerce
At present, browsers are preferred to apps for mobile commerce, taking 55 percent of completed sales. Apps are close behind, at 45 percent.20
WhatsApp is the most popular social media platform, and may represent a marketing opportunity for merchants with in-app advertising due to launch this year.21 Voice-assistant technology is also poised to become an e-commerce access channel in the Netherlands. Close to a third (29 percent) of households already use voice assistants on their smartphones.22
The COVID-19 pandemic pushed Dutch retail stores towards the 'phygital' e-commerce models. In response to the crisis, Zalando and PostNL built a trial system in the Netherlands whereby closed bricks-and-mortar stores could list their products on Zalando for free. Zalando provided the online content, payment services and customer care. PostNL picked up and returned orders directly from the physical stores.23
For Dutch Online Shoppers, Bank Transfers are the 'Ideal' Payment Method
The Dutch e-commerce payments market is dominated by bank transfers as a consequence of iDEAL, the Dutch bank transfer system used for 65 percent of all e-commerce payments.24 Payments are made via iDEAL's mobile app or within a customer's online banking website. The system offers consumers the speed and advantages of providing pre-filled payment information, as the method is backed by all major Dutch banks.25 The method is growing in use and is set to take a 72 percent share of the overall payments market by 2022.26
Digital wallets account for just 5 percent of total e-commerce sales, with PayPal™ the most popular brand in this segment. Digital wallets are predicted to take a smaller market share by 2022, bucking the trend seen in most other countries for digital wallet growth.29
A Nation of Confident Linguists, Happy to Spend with Overseas Merchants
International merchants benefit from exceptional levels of foreign-language skills amongst the Dutch. The nation ranks number one in the world for English-language proficiency. French and German are also widely spoken.30
As a small nation by land mass, with centuries of experience acting as a warehouse and logistics hub for the rest of Europe, Dutch consumers are used to getting what they want quickly. Same-day delivery in cities is standard and enabled via delivery by bike, with merchants ranging from small players to Bol offering this service. Next-day delivery is standard across the country.31
Netherlands is Known for its Speedy Delivery Infrastructure, but Beware High Product Returns
Regulation/trends
The Netherlands have few trade barriers beyond those established by the EU.32
No local entity is required, and there are no currency or foreign exchange limitations.33
Barriers or benefits to e-commerce market entry
The Netherlands' rapid, smooth delivery infrastructure has also engendered the nation's high rate of product returns. Like neighboring Germany, the country has one of the highest return rates in Europe, at 13 percent, driving up costs for merchants. Fashion items are the most returned product type.34
Factors driving the cost of payment acceptance
iDEAL's acceptance cost to the merchant varies depending on which partner is chosen to offer it, which is typically a bank or gateway. These costs are usually lower than the cost of accepting card payments, which in turn are cheaper than PayPalTM.35