E-commerce Payments Trends
2020 E-commerce Payments Trends Report: Mexico
---
International investors are jostling for position in the emerging, exciting Mexican
e-commerce market
Key Takeaways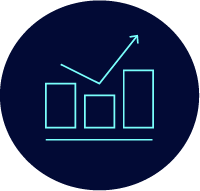 Mexico's e-commerce market is dwarfed by other countries, such as the neighboring U.S. However, it is growing quickly, aided by a young population spending hours each day on their smartphones.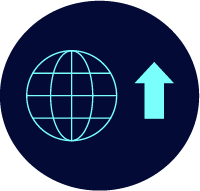 International merchants can benefit from being early entrants into the market. Cross-border e-commerce is already high, and domestic e-commerce know-how is gradually being developed.
At present, relatively low banking, internet and smartphone penetration represent significant barriers to growth. Collaborating with local providers of these services is helping international merchants gain a foothold in Mexico.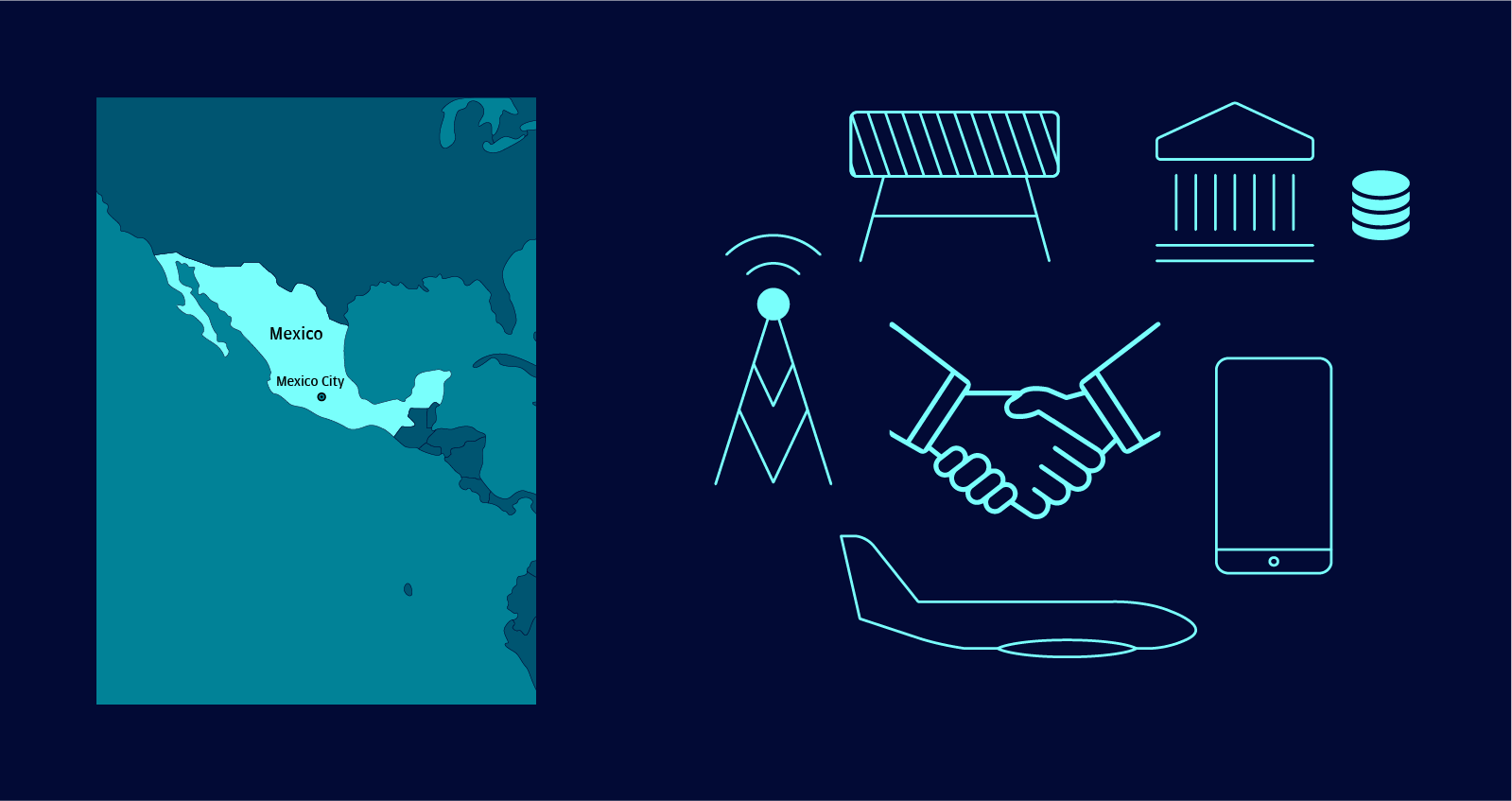 Mexico's e-commerce market takes just a tiny slice of the country's overall retail market—just 2.2 percent.1 Yet e-commerce has consistently generated double-digit sales growth since 2017, a trend that is expected to continue despite headwinds from the economic pressures caused by COVID-19.2
In fact, the pandemic caused many of the 74 percent of Mexican citizens who had not yet shopped online to try e-commerce for the first time.3 In the first half of 2020, food delivery and fashion products delivered the highest percentage of new buyers, while online banking and bill payments also rose in uptake across the country.4
Argentina's Mercado Libre is the most popular e-commerce site in the country, boasting 108.5 million monthly visits in 2019. Amazon, the second-most popular site, registered just 41.3 million monthly visits in comparison.5 As the second-wealthiest nation in Latin America,6 Mexico is becoming a target for international firms hungry to expand their global footprint and stake a claim in the burgeoning Mexican e-commerce space. Chinese giant Alibaba is one such example. It is investing in establishing 'digital villages' in all 32 Mexican states in an attempt to drive online spending.
Alibaba is collaborating with local businesses to train thousands of Mexican university students in e-commerce skills, and intends to launch 50 micro-businesses in each state.7 Facebook has launched its 'Shops' service in Mexico, and Mercado Libre is extending its physical and technical operational bases in Mexico.8
Years of Rising E-commerce Sales Set to Continue, Albeit at a Slower Pace
However, the economic pressures exerted by COVID-19 have led to a lower growth prediction to 2023, of a 9.9 percent compound annual growth rate.11 This prediction is still higher than most European countries, reflecting Mexico's status as an up-and-coming e-commerce arena.
Pre-COVID-19, the most popular product categories were travel—taking 28 percent of total e-commerce value—fashion (12 percent) and consumer electronics (10 percent).12 Movement restrictions in 2020 will hit the travel segment, but will likely lead to uplift in other categories, particularly homeware and grocery goods.
Double-Digit Mobile Commerce Growth is Expected
Mobile commerce sales growth is outpacing overall e-commerce and is expected to continue at a compound annual growth rate of 20.1 percent to 2023, by which point it will be a $28.5 billion market.13 At present, smartphone penetration is at 47 percent,14 far lower than e-commerce leaders such as China, the U.S. and the UK. Mexican mobile commerce will be further boosted as more citizens buy smartphones.
Internet infrastructure is not fully integrated across Mexico. Only 73.1 percent of urban inhabitants have internet access. In rural areas, this figure drops to 40.6 percent. Women represent 51.5 percent of total internet users, whilst men make up the remaining 48.5 percent.15
As a result, Mexicans prefer the flexibility and availability of mobile commerce. Desktops do not make the top three devices used to access online shopping: laptops are most popular (59.4 percent), followed by smartphones (38.6 percent) and tablets (2 percent).16
Apps Outweigh Browsers for Closing Transactions
In line with many other developing e-commerce markets, Mexico has leapfrogged browser-based e-commerce and quickly adopted app-based spending instead.17
However, mobile commerce is not yet the dominant sales channel; only 44 percent of transactions are completed on a mobile device,18 suggesting computers may still be important and trusted for completing transactions, with mobile devices preferred for research and browsing.
There are an estimated 11 million Mexican households without fixed-line internet. Establishing greater mobile bandwidths is being prioritized by major telecoms providers, with 5G internet access expected to launch in Mexico by the end of 2020. This could expedite mobile commerce's growth.19
Card Payments are First Choice for Mexican Online Consumers
Cards dominate the Mexican e-commerce payments space, taking 47 percent of all transactions. Use is expected to rise slightly to 2023, when cards will take a 49 percent market share.20Debit cards have much stronger uptake than credit cards. There are 0.99 debit cards in circulation per capita, compared with 0.19 credit cards.21
Digital wallets take second place, with a 19 percent share of the payments space. PayPalTM is the most popular option. Domestic player Mercado Pago, Visa® Checkout and Masterpass are also well-recognized digital wallet options in the country.22 PayPalTM has recently signed an agreement with Mercado Libre to be accepted on its seller platform.23
Cash payment on delivery persists as another consequence of low bank penetration. There is also a culture of ordering items via mobile and then paying for them in cash at convenience stores. Domestic convenience store chain Oxxo has driven support for this method,26 but usage is shrinking.
High Cross-Border Spending is a Key Feature of Mexican E-commerce
With a relatively underdeveloped domestic e-commerce market, cross-border online spending is high. Almost half of online shoppers in Mexico have made a purchase from abroad (47 percent).27
International merchants should be aware of wide disparities in income. Citizens with a 'very low' socio-economic status account for 25 percent of total Mexican online shoppers. People with a 'low' socio-economic status, at 34 percent, form the largest group in terms of number of online shoppers, followed by 'high-income' citizens (28 percent). The group 'very high' composes the remaining 13 percent.30
Pay Attention to Wide Range of Card and Digital Wallet Transaction Fees
Regulation/trends
Mexico does not yet have dedicated legislation governing e-commerce. Instead, e-commerce is governed in accordance with general law provisions. The Mexican Consumer Protection Agency (PROFECO) enforces the Mexican Consumer Protection Law.31
Barriers or benefits to e-commerce market entry
Mexico's ongoing cash-based culture may make payments difficult for international merchants. Mexico provides a $50 tax and duty-free de minimis

for imports.

32
No local entity is required. There are no currency or foreign exchange controls.33
Factors driving the cost of payment acceptance
The Bank of Mexico has capped interchange fees at 1.15 percent for debit card and 1.91 percent for credit card transactions. The central bank publishes maximum merchant service charges levied by the Mexican acquirers on a quarterly basis. Maximum merchant service charges can vary significantly by merchant segment, as well as by acquirer.34
J.P. Morgan has analyzed 34 e-commerce markets to decipher the trends and challenges driving global e-commerce in 2020. To access our insights on a country-by-country basis, click here.