E-commerce Payments Trends
2020 E-commerce Payments Trends Report: Malaysia 
---
After years of robust sales growth, Malaysia is maturing into a key Asian e-commerce market, backed by enthusiastic consumers and a government committed to resolving growing pains
Key Takeaways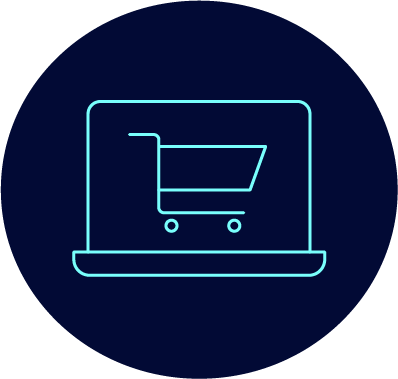 Malaysia's outstanding e-commerce sales growth, rising basket spend and a dynamic, digitally savvy population makes the country full of opportunity for merchants. However, infrastructure issues persist with outdated payment methods, unreliable delivery and incidences of fraud. Merchants should reassure customers that they have the resources and know-how to avoid these problems.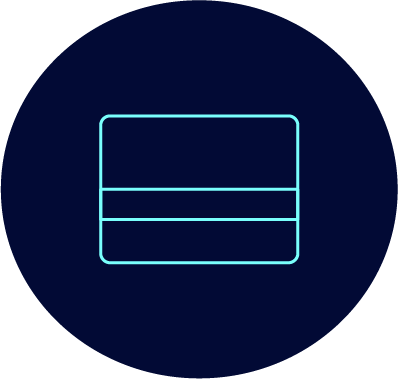 The ongoing use of cash on delivery can make the last mile of delivery, providing good customer service and receiving payment difficult for international merchants. Emphasizing the security and flexibility of card payments will help mitigate this.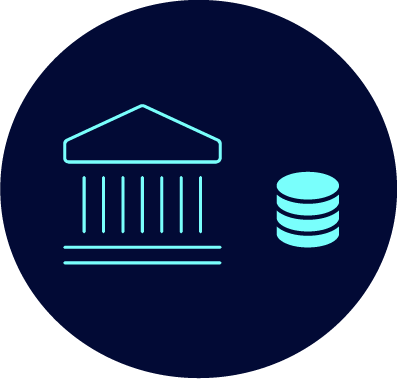 The Malaysian government is paying close attention to the development of e-commerce. It is introducing new taxes, regulations and domestic incentive schemes accordingly. Newcomers will be entering a market that is rapidly evolving and may benefit from working with expert payments and regulatory advisers.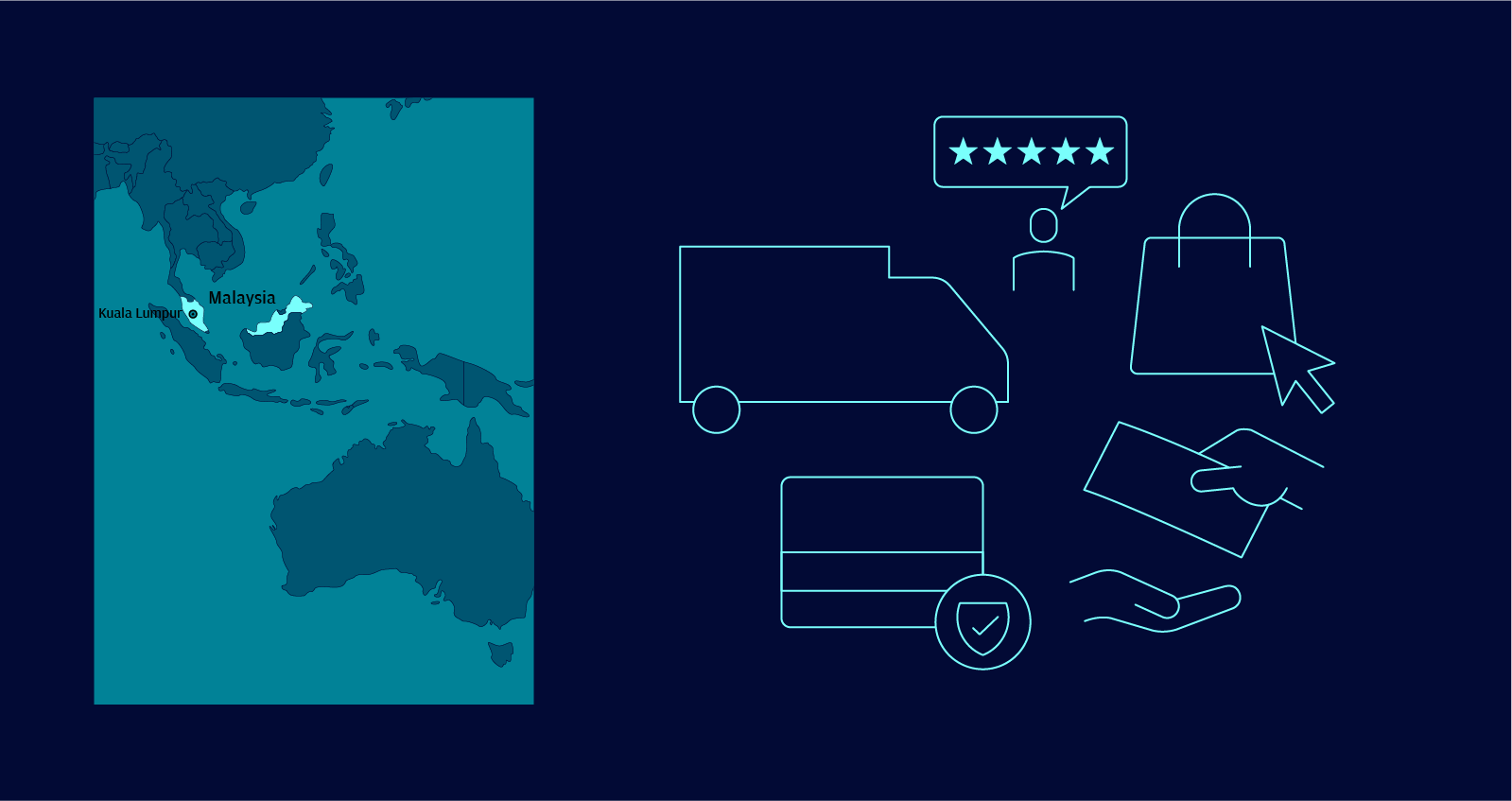 Malaysia's e-commerce market is characterized by rapid growth and all the challenges that can represent. As with other developing e-commerce markets, growth is outpacing established markets: the nation's business-to-consumer e-commerce value increased 39 percent in 2019 alone.1 Malaysia is now playing catch-up to bring its e-commerce infrastructure, including product availability, payments, delivery and regulatory requirements, in line with more established online shopping markets.
At the moment, large seller platforms dominate the market. Malaysia's top-three e-commerce sites by traffic are marketplaces Shopee, Lazada and PG Mall.2 Western brands eBay and Sephora also make the top 10. Malaysia has three major annual national shopping events—Malaysia Super Sale (March 1–31), Malaysia Mega Sale Carnival (June 15–August 31) and Malaysia Year-End Sale (November 1–December 31).3 International discount shopping events Singles' Day and Black Friday in November are also rising in popularity.4,5
Post-COVID-19, the Malaysian government is prioritizing e-commerce development. Increasing e-commerce is named as a part of the government's national economic recovery plan, and two separate state investment campaigns totaling US$33 million launched in 2020, to develop domestic e-commerce sites.6,7
Good Business-to-Consumer Market Growth is set to Continue Despite COVID-19 Pressures
After three years of excellent growth, the Malaysian business-to-consumer e-commerce market is expected to continue to grow at a slower, but still strong, compound annual growth rate (CAGR) of 17 percent to 2023.8 This reflects economic pressures created by the 2020 COVID-19 pandemic and the associated impacts on trade, manufacturing and consumption.
At 82.3 percent, Malaysia has one of the highest internet penetration rates in south-east Asia.9 However, growth is not rising significantly. The majority of citizens without internet access are in rural areas.10 E-commerce is concentrated in regions; for example, east Malaysians are 2.6 times more likely to shop online than peninsular Malaysians.11
The most popular e-commerce product categories are travel (63 percent), consumer electronics (10 percent) and fashion (9 percent).12 The travel segment will drop in 2020 but is expected to recover in the coming years. The average annual basket spend is MYR2,004 (US$484).13 The average annual online spend per consumer almost doubled between 2017 and 2019.14
Mobile Commerce is Expanding Faster than Overall E-commerce
Malaysia's mobile commerce growth is expected to outpace overall e-commerce, rising at a compound annual growth rate of 19.7 percent to 2023, to become a US$8.9 billion market.15
The most popular shopping apps in Malaysia are run by major seller platforms Shopee, FanMart and Lazada.18
Social Media Use is High, Suggesting Strong Social Commerce Opportunity Ahead
Social media is part of everyday life in Malaysia, with 81 percent of the population active social media users in 2020, an increase of one third on 2016. Facebook is the most popular platform, followed by Instagram, Facebook Messenger and LinkedIn.21
One in six Malaysians spend more than nine hours a day on social media.22 As these sites integrate commerce into their offerings, social media represents a key opportunity to reach Malaysian consumers.
Offer Bank Transfer and Card Payments to Reach Lion's Share of Malaysian Online Consumers
Bank transfers dominate as the primary e-commerce payment method in Malaysia, accounting for 44 percent of all transactions.23 Bank penetration is at 85 percent,24 and domestic banks have launched a range of own-brand bank transfer options such as Maybank2u and CIMB Clicks, which are widely used to pay domestic bills. Use is expected to remain static to 2023.
Cards are the second-most used payment option online, taking 36 percent of the market. Debit is preferred over credit. There are 1.33 debit cards per capita, compared with 0.32 credit cards.25 Usage is expected to rise to 2023.
Cash on delivery is the third-most popular option, taking an 11 percent share of the payments market.26 Digital wallets take only 6 percent, with global brands PayPalTM, Visa® Checkout and Masterpass all recognized and used options. A digital money license issued by the government is required to operate digital wallets in the country. Other licensed international players include Alipay, WeChat and Google Pay.27
China Rules as Top Overseas Shopping Destination, with over Half of Malaysian Online Shoppers Already Spending Overseas
Cross-border e-commerce is already an important and established part of the Malaysian online shopping experience. It accounts for 44 percent of overall e-commerce sales, with more than half (52 percent) of Malaysian online shoppers spending cross-border.28
China is the leading overseas shopping market,29 due to its sophisticated e-commerce experience, advanced social commerce options and wide range of products.
International merchants are increasingly establishing depots in Malaysia to expedite delivery and improve customer service and product availability in the country. Global brands including IKEA, Nestlé, Tesco, Zalora and Lazada are investing in Malaysian distribution hubs in an effort to expand their e-commerce footprint in the country.30, 31
Regulations are Emerging to Establish Firm E-commerce Tax and Payments Rules for Both Domestic and International Merchants
Barriers or benefits to e-commerce market entry
The government's National eCommerce Strategic Roadmap states that the Malaysian e-commerce fulfilment experience can be frustrating. Delivery processes do not adequately take account of working and lifestyle patterns. This has led to the risk of items being returned to the seller, or shoppers being inconvenienced by having to pick up parcels from a depot.34
Looking ahead, the government has partnered with China's Alibaba to create a Digital Free Trade Zone, with the goal of making Malaysia a regional and global e-commerce logistics hub.35
A local entity is recommended to do business in Malaysia.36

Factors driving the cost of payment acceptance
The Payment Card Reform Framework was introduced in 2015 to regulate card fees, in part to encourage merchant uptake. The ceiling for credit card interchange fees was lowered to 1–1.1 percent of the transaction value. For debit card transactions the ceiling was lowered to 0.21 percent of transaction value, or MYR0.70 plus 0.01 percent. The framework is set to be reviewed in December 2020.37
Bank transfers are generally cheaper to accept than card and digital wallet transactions, which supports their ongoing use.38
J.P. Morgan has analyzed 34 e-commerce markets to decipher the trends and challenges driving global e-commerce in 2020. To access our insights on a country-by-country basis, click here.