E-commerce Payments Trends
2020 E-commerce Payments Trends Report: Luxembourg
---
Modest short-term growth in this market is supported by excellent digital infrastructure and a culture of shopping with international merchants
Key Takeaways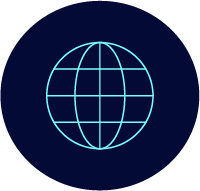 Luxembourg's geographical location means it benefits from close proximity to other major e-commerce markets such as Germany. Cross-border e-commerce is well understood and utilized, making it easier for new international merchants to enter the market. Newcomers should consider providing multi-language sites to cater to the wide number of languages used in Luxembourg.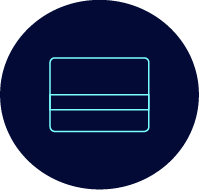 Cards are an important payment method that are growing in use, with a high number of credit cards in particular in circulation.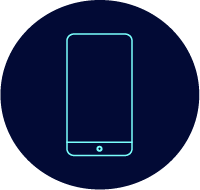 Mobile commerce is outpacing overall e-commerce. Bank, internet and smartphone penetration are all high in Luxembourg, making it easy for shoppers to browse and pay for goods online.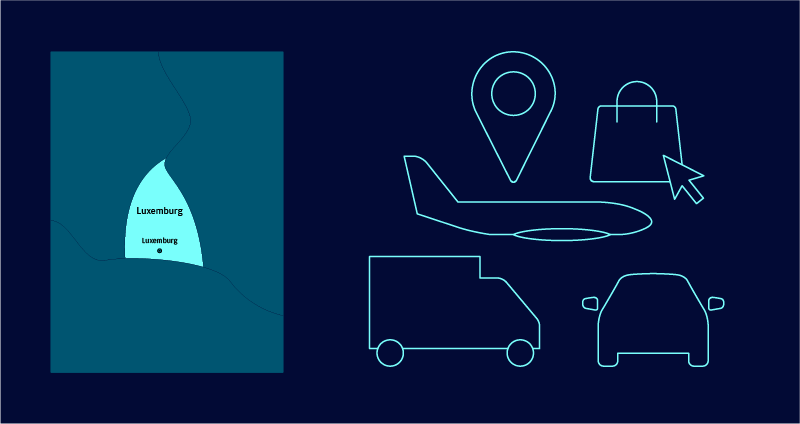 Luxembourg's business-to-consumer e-commerce market makes up 6 percent of overall retail in the country.1 Online shopping is firmly established in the country, with a large proportion—83 percent—of the population already shopping online,2 making for a EUR0.87 billion (US$0.97 billion) market in 2019.3
With a population of just 600,000,4 Luxembourg is a small market in comparison with European e-commerce giants such as the UK and France, but efforts are being made to boost the country's e-commerce growth by domestic and international players.
LetzShop.lu was launched in 2018, a national e-commerce platform that enables smaller domestic merchants to sell their products online. The site expanded in 2020 to serve vulnerable citizens with a dedicated 'essentials' site during the COVID-19 pandemic.5
International retailers, including IKEA and H&M, have also opened dedicated sites to cater to Luxembourg consumers.6 Previously, shoppers would have to buy from international sites or collect orders from physical stores, sometimes across the Luxembourg border. Amazon's European operations are domiciled in Luxembourg, but at present citizens are routed to the German site.
Steady Single-Digit Sales Growth Expected to 2023
Key e-commerce sites by revenue include Amazon.de, outdoors goods shop hornback.lu, fashion site next.lu, and platforms Zalando and hifi.lu.11
Mobile Commerce Market is set to Outpace Overall E-commerce to 2023
Luxembourg has invested heavily in its digital infrastructure, which offers high-speed connectivity with secure networks. Internet penetration is among the highest globally, at 98 percent.16
Mobile Commerce Accounts for Almost a Quarter of Online Sales
Mobile commerce takes just under a quarter (24 percent) of all e-commerce sales in Luxembourg.17
Apps and browsers each take a roughly equal split when it comes to completed transactions, at 49 percent versus 51 percent.18
Social commerce is a growing avenue for direct-to-consumer sales and marketing. The most popular sites by user numbers in Luxembourg are Facebook (401,100 users in the first half of 2020), Instagram (213,000 users) and Facebook Messenger (301,900).19
Bank Transfers and Cards Lead Online Payment Preferences
Cards take a quarter of all online payments, with use set to rise to just under a third of all payments (31 percent) by 2023.20 International merchants should prioritize cards, given the country's high ownership of them. There is a particularly high number of credit cards in circulation, outnumbering debit. There are 3.73 credit cards per capita, compared with 1.42 debit cards.21 This suggests comfort with taking on credit and paying for items in arrears.
Bank transfers take half of all online transactions.22 Local brand DigiCash is a popular app-based bank transfer option. Available for both Android and Apple devices, the app allows users to set weekly spending limits, and payments are directly debited from their chosen bank account.23 Domestic banks in the Benelux area have been increasingly involved in developing mobile payment solutions.24
Despite high smartphone penetration, digital wallets take only a small share of the online payments market, at 9 percent. Uptake is expected to rise slightly to 2023. PayPalä is the most popular brand.25
Almost All Luxembourg Online Shoppers Spend with International Merchants
Owing to being a small nation with relatively low availability of domestic e-commerce sites, cross-border shopping is an important feature of online shopping in Luxembourg. Almost all—96 percent—of the nation's online shoppers have made a purchase from abroad,26 with cross-border e-commerce making up 27 percent of all online sales in the country.27
The most-used international markets are neighboring Germany, France and Belgium, which share languages and allow fast imports via excellent transport links to Luxembourg.28
Cross border e-commerce appears to be on the rise. Some 6.67 million parcels weighing 3.1 kilos or over were sent from abroad to Luxembourg addresses in 2017, up 10.9 percent on the previous year.29 Many additional e-commerce parcels will be far lighter than 3.1 kilos, suggesting total imported figures are far higher.
A Multi-Lingual Nation
Regulation/trends
Luxembourg is part of the European Union and is subject to EU trading rules and regulations.
Barriers or benefits to e-commerce market entry
No local entity is required, and there are no currency or foreign exchange limitations.
Localizing and translating websites can improve conversion rates at checkout. Luxembourg is a diverse, multi-lingual country with many expat communities. Luxembourgish, Portuguese and French are major languages. German, Italian and English are also widely spoken.30
Factors driving the cost of payment acceptance
The European Commission introduced the Interchange Fee Regulation in 2015, capping interchange on consumer debit and credit cards to 0.2 percent and 0.3 percent respectively.
Merchants pay a commission of 2.25 percent on e-commerce and mobile commerce DigiCash transactions. This is higher than payment cards, but less expensive than accepting PayPalTM.31
J.P. Morgan has analyzed 34 e-commerce markets to decipher the trends and challenges driving global e-commerce in 2020. To access our insights on a country-by-country basis, click here.