E-commerce Payments Trends
2020 E-commerce Payments Trends Report: Indonesia
---
Indonesia's rapid e-commerce expansion, fueled by mobile commerce, makes it a key destination for ambitious merchants
Key Takeaways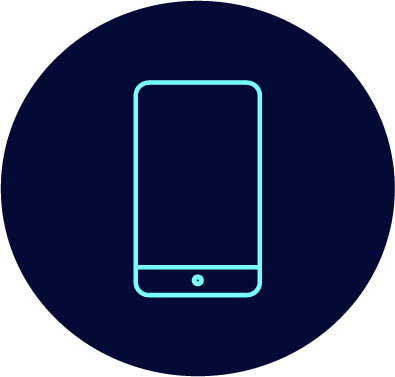 Indonesia's e-commerce market at present only takes a small share of overall retail. But with a young population, which increasingly rely on their smartphones, the country represents a huge opportunity for merchants to enter a growth market.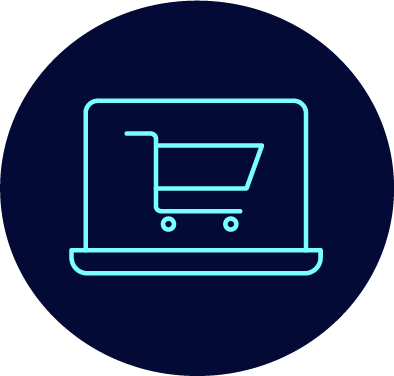 Key local platforms are Tokopedia, Bukalapak and Shopee. These could provide a route to the market for international merchants, and are increasingly courting collaborations and investment from Western e-commerce brands. Importing items means navigating a range of newly-established import rules and taxes.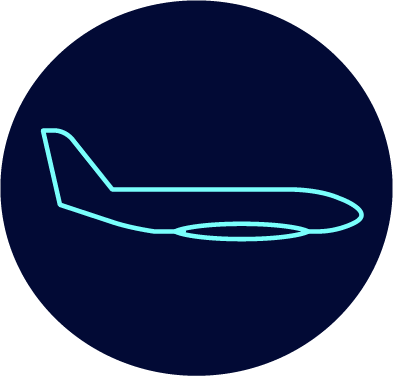 There are key physical and digital infrastructure barriers to ensuring a smooth e-commerce experience in Indonesia. International merchants that can sidestep these—for example, by honing their own app, payments and delivery infrastructure—could set themselves apart from the competition.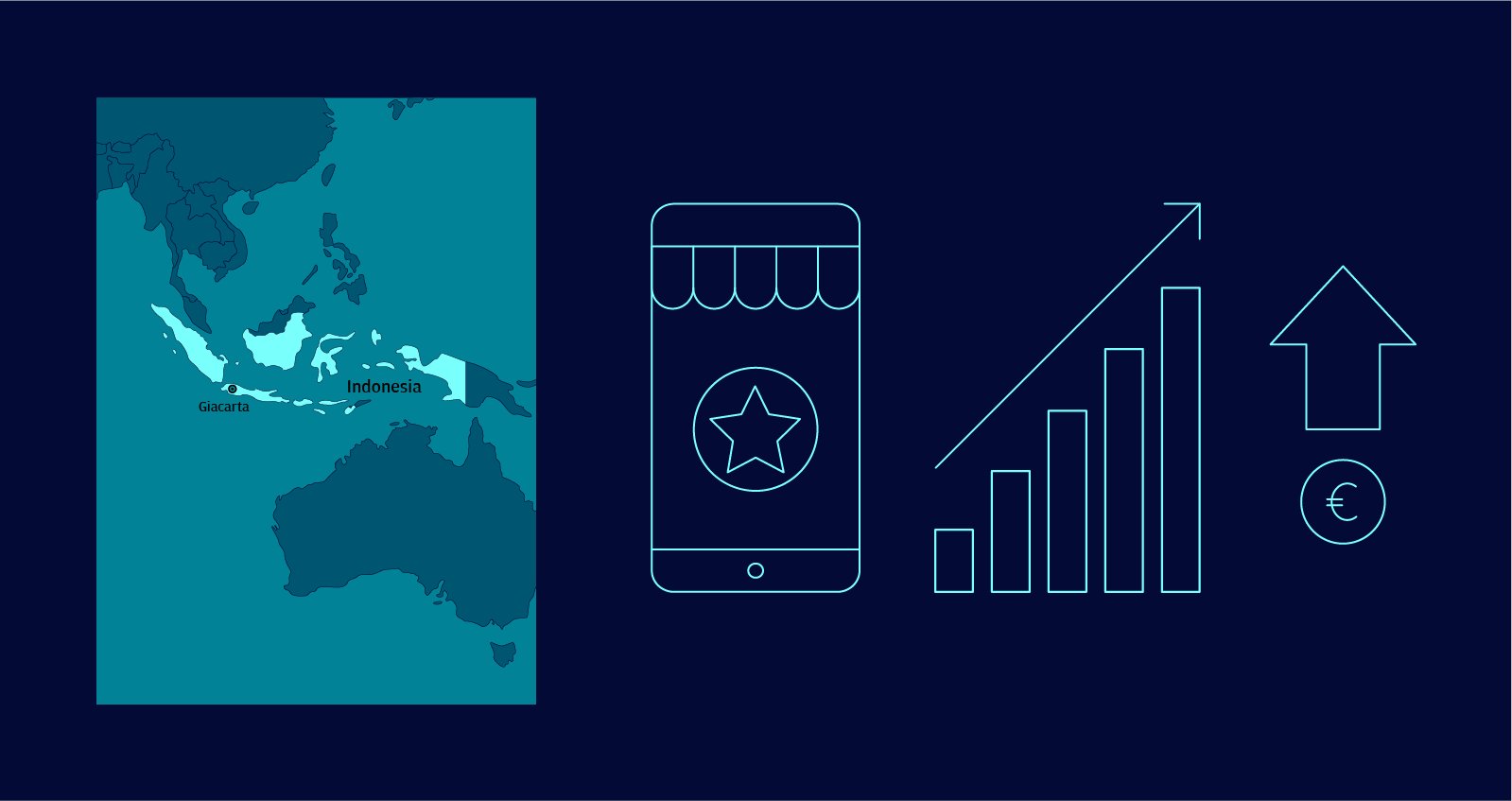 E-commerce makes up only a tiny percentage of total retail sales in Indonesia—just 3 percent.1 Nevertheless, Indonesia's population of 270.6 million people is migrating towards e-commerce,2 a shift that has been expedited this year by stay-at-home measures during the COVID-19 pandemic.
From a small baseline, Indonesia's remarkable e-commerce growth—annual revenues almost doubled between 2017 and 2019—has made it a target for Western investment.3 In the second half of 2020, the sale of one of the country's top-three e-commerce merchants, Tokopedia,4 has become the focus for Western internet giants hoping to gain access to the healthy growth this country represents. Google, Amazon and Facebook are among those who have expressed interest in the company.5
All merchants, domestic and international, face the challenge of Indonesia's island topography. Indonesia's estimated 17,508 islands, 6,000 of which are inhabited, can make delivery difficult.6 In rural regions, streets often lack official names, and in urban areas there is often duplication of street names, creating complications that can drive up costs for merchants and slow down delivery times.7, 8
Ongoing Double-Digit Sales Growth is Predicted
Indonesia's e-commerce value has rapidly risen since 2017. It is set to continue at a compound annual growth rate (CAGR) of 14.8 percent to 2023, one of the higher predictions in our 2020 report series.9
This prediction reflects the country's relative e-commerce immaturity compared with nations such as the U.S. and China. Sales have historically relied on peer-to-peer commerce via platforms like Shopee.10 As more merchants enter the country, business-to-consumer e-commerce will become increasingly important.
Indonesia is a youthful nation: the average age is 31.1 years.11 Growth over the medium to long term will be supported by increasing numbers of digital natives starting to earn and spend for the first time.

Mobile Commerce Outweighs Desktop Use, in Face of Ongoing Internet Availability Issues
Indonesia is a mobile-first e-commerce market, with 58 percent of transactions completed on a mobile device.12 Optimizing mobile shopping services is therefore vital to accessing the Indonesian consumer.
Nationwide, internet penetration is fragmented, at 56.2 percent.15 Fixed-line internet infrastructure is relatively underdeveloped, which has led to a reliance on smartphones.16 Although 4G mobile connectivity is improving, there are significant and ongoing issues with internet infrastructure availability. At present there is not enough spectrum availability for full 4G deployment. As a result, 5G deployment is likely several years away.17
Finesse Apps, Product Information and Reviews to Win Over Indonesian Shoppers
The best way to access the Indonesian shopper is via an app. Almost seven out of every 10 e-commerce transactions is completed on an app.18
Smartphones are essential tools for marketing. Almost all (98 percent) of Indonesia's mobile consumers have researched brands and products via their smartphones, and 80 percent have changed their minds during their purchase journey as a result of smartphone research.19
Prior to COVID-19, travel was the most important merchant segment, taking almost a third (32 percent) of transactions. While this will likely recover in the mid-term, the second and third-most popular market segments, fashion and consumer electronics (17 percent each), and household goods (11 percent) will experience strong growth.20
Cards are Key for Indonesian E-commerce, but Cash Use is Still Prevalent
The above infrastructure factors explain the ongoing use of cash on delivery to pay for online purchases. This method is in decline, however. In contrast, digital wallets are set to grow to take 22 percent of e-commerce payments by 2023.25 PayPalTM and Doku Wallet are key digital wallet brands.26 Both allow users' cards to be integrated into their purchasing options.
`
High Level of Cross-Border Spending is a Key Feature of Indonesian E-commerce
China is the most popular overseas shopping destination, followed by the U.S. and Singapore. All offer a wide choice of products, sophisticated e-commerce infrastructure and competitive pricing.27
Cross-border e-commerce is exploding. Indonesia witnessed an 814 percent increase in imported e-commerce parcels, from 6.1 million packages to 49.7 million in 2019.28
From January 2020, the de minimis exemption on shipments imported into Indonesia was revised downwards from $75 per shipment to $3 per shipment for all imported goods shipped on a business-to-consumer basis. VAT on these items is now charged at 10 percent regardless of product. For items worth above $3, a range of import taxes apply. Some merchants are choosing to bulk-import products and work with local distributors, selling platforms and trading houses to circumvent this.29
A Fast-Moving Regulatory Environment Means Merchants Must Pay Close Attention to Changes
Regulation/trends
The Indonesian government is introducing a raft of measures designed to recover greater taxes from e-commerce, including the import taxes outlined above. Newcomers have to stay on top of shifting rules and regulations.
Barriers or benefits to e-commerce market entry
Couriers may be a way to provide prompt delivery, but this will drive up costs. The state-owned national postal service, PT Pos Indonesia, has struggled with a lack of local infrastructure and low consumer postal charges, which its president has claimed is below the cost of the service.30
Indonesia's banking sector is evolving quickly. The Bank of Indonesia is in the process of drafting standardized open banking and application programming interface (API) frameworks to support greater digital commerce. At present there is no faster payments scheme in Indonesia. A local entity is recommended to enter the market.31
Factors driving the cost of payment acceptance
PayPalTM

charges merchants 4.4 percent of the transaction value plus a $0.30 fee per transaction. Doku Wallet is cheaper, charging merchants 2 percent of the transaction value.

32
J.P. Morgan has analyzed 34 e-commerce markets to decipher the trends and challenges driving global e-commerce in 2020. To access our insights on a country-by-country basis, click here.