E-commerce Payments Trends
2020 E-commerce Payments Trends Report: Hong Kong
---
Hong Kong has been slow to adopt e-commerce, but excellent digital infrastructure is driving uptake in this high-spending market.
Key Takeaways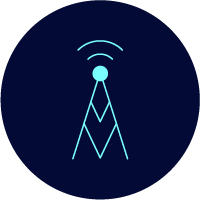 Hong Kong boasts excellent internet, smartphone and banking penetration, laying the groundwork for a thriving e-commerce market. However, it lags behind mainland China for uptake. Merchants should highlight the diversity of their product offerings and the convenience of e-commerce to attract consumers.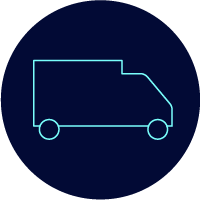 Hong Kong e-commerce is characterized by very high levels of cross-border spending, which bodes well for international merchants. Younger demographics are using smartphones and app-based sites to access e-commerce.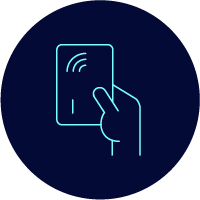 Cards are the most popular way to pay. Both card and digital wallet payment functions should be optimized to capture as many shoppers as possible. Octopus is a key local card brand.
E-commerce as a percentage of total retail in Hong Kong is relatively low—just 7 percent.1 Hong Kong is a compact, urban region with excellent transport infrastructure, which to date has supported physical retail.

In addition, compared with other markets included in our report, a significant portion of the population is yet to make their first online purchase. In a population of 7.5 million, four out of 10 citizens do not use e-commerce.2

However, e-commerce uptake is increasing. This is being driven by rising smartphone uptake and younger generations shopping via social media channels.3

Marketplaces Taobao and Tmall and are the most popular e-commerce sites in Hong Kong.4 Key marketing events to know include Singles' Day on November 11, 'Summer Fun' in June–August and Chinese New Year in January/February.5


Double-Digit Gains May Slow in Post-COVID-19 Market
Hong Kong generated double-digit rises in sales in 2017 and 2018, slowing in 2019.6 Looking ahead, growth is predicted to continue at a compound annual growth rate (CAGR) of 7.8 percent to 2023.7


The average annual online spend is HKD7,248 (US$925). This is lower than mainland China (RMB9,763/US$1,463).8 During the COVID-19 pandemic in the first half of 2020, more than half of online shoppers said they had started to buy more groceries and personal hygiene products online.9


That said, Hong Kong moved quickly to implement track-and-test measures during the COVID-19 pandemic. As a result, infections were low and there were fewer restrictions on citizens.10 The pandemic may not have as lasting an impact on e-commerce as in other nations included in this report.
Strong Smartphone Uptake is Conduit to Double-Digit Mobile Commerce Growth
At 91 percent, Hong Kong has very high internet penetration, outranking e-commerce forerunners China, the U.S. and the UK.11 This means international merchants can access the vast majority of Hong Kong's citizens.


Smartphone uptake is also high, at 76 percent.12 This has led to a confident mobile commerce growth prediction of 13.2 percent compound annual growth rate to 2023, by which point it will be a projected US$3.5 billion market.13


5G launched in Hong Kong in 2020 and is expected to be rolled out across the city-state in the second half of 2020.14 Increased on-the-go internet speeds could further support mobile commerce.
An Appetite for Apps, with Mobile Commerce Taking Almost Half of Overall Market
Hong Kong's mobile commerce uptake is lower than mainland China, which has the highest rate globally (60 percent). However, with 47 percent of transactions completed via mobile, it is a significant part of overall e-commerce and merchants should offer both mobile and desktop sites.15


The most popular devices to access e-commerce are mobiles (49 percent), desktops (33 percent) and tablets (19 percent).16


Apps are preferred over browsers to complete transactions. Historically, domestic merchants in Hong Kong have been slower than their mainland China counterparts to offer e-commerce apps—international merchants could capitalize by developing easy-to-use apps in response.17
Cards Dominate, as Digital Wallets Grow in Use
Cards are the most utilized payment method for Hong Kong e-commerce, used in 40 percent of all transactions.18 Credit cards are in high use, with 2.62 credit cards per capita, compared to just 0.82 debit cards.19


The ubiquity of Octopus, a local card-based payment method originally devised for transit payments but now enabled for online payments, will support ongoing card use. The card has almost total penetration: 95 percent of the population aged between 16 and 65 use the card.20


Digital wallets are the second-most popular payment method, taking 36 percent of online transactions.21 This method is rising in use. China's Alipay and UnionPay are key brands and allow card integration.
Cross-Border Spending Outranks Domestic
E-commerce

Spend
Cross-border spending is high and a key element of Hong Kong e-commerce, taking 70 percent of the overall e-commerce market. Owing to Hong Kong's small domestic e-commerce market, 75 percent of online shoppers have already shopped cross-border.22


China, Singapore and Japan are the most popular cross-border destinations, offering relative proximity and a huge range of goods.23


Hong Kong can support increasing amounts of cross-border trade. It ranks 12th in the World Bank's global ranking of logistics capabilities and quality, one of the highest rankings of the international countries included in our report.24
Hong Kong Adopts Revised Payment Services Directive-style Regulations
Regulation/trends
The Hong Kong Monetary Authority has closely followed Europe's revised Payment Services Directive as a template to update its online banking regulations. The authority launched its open application programming interface framework in January 2019, which is being launched in phases.25
Barriers or benefits to e-commerce market entry
Delivery costs can be higher than in other markets. With many consumers being busy or working outside the home, first time home delivery often fails, increasing costs.26
No local entity is required. There are no currency or foreign exchange controls.27
Factors driving the cost of payment acceptance
Acceptance fees vary. PayPal™ and UnionPay, for example, have higher fees than Alipay (0.55 percent of transaction value).28
J.P. Morgan has analyzed 34 e-commerce markets to decipher the trends and challenges driving global e-commerce in 2020. To access our insights on a country-by-country basis, click here.