E-commerce Payments Trends
2020 E-commerce Payments Trends Report: France
---
France's e-commerce value is ahead of many of its continental neighbors, cementing its position as a major European player. For incoming merchants, mastering delivery options and understanding local discounting rules will be key to success.
Key Takeaways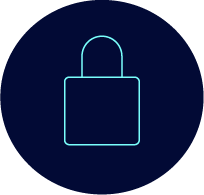 France imposed some of Europe's toughest lockdown measures, making e-commerce a necessity for many of its citizens. However, online sales growth predictions are tempered by a negative GDP growth forecast for 2020.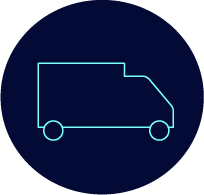 France is a well-established e-commerce market marked by a willingness to shop from abroad, as well as a historical aversion to shopping on the go. This is changing as working patterns evolve, and smartphone penetration has risen quickly in recent years to a high level today.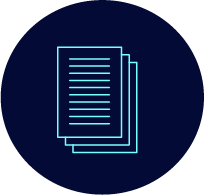 Overseas merchants should be aware of France's strict returns, sales period and discounting regulations, which have changed as a result of the pandemic, and ensure they comply with local laws.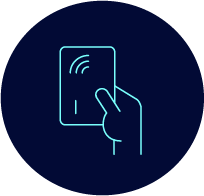 Cards dominate French e-commerce payments, led by the ongoing popularity of the domestic Cartes Bancaires brand, which is typically co-branded with Visa® and Mastercard®. Offering seamless card payments is key. Digital wallets are also gaining in prominence as mobile commerce sales grow.
France's e-commerce industry may not be as large as the UK's across the Channel, but it is nevertheless a key European market and one that has consistently delivered double-digit sales growth in recent years.1 This growth is set to flatten at a compound annual growth rate (CAGR) of 10.4 percent to 2023.2
France imposed some of the strictest restrictions on citizens' movements in Europe during the COVID-19 pandemic in 2020. This will have a major impact on the country's economic strength this year. France entered a recession in the first half of 2020, and the government issued a growth forecast of -11 percent for 2020, adding that it expects a rebound in 2021.3
France has strict regulations governing retail discounting periods and sales, which are typically allowed twice a year, and known as les soldes. The rules apply to both domestic e-commerce and physical retail. In 2020, the summer sale dates were delayed by several weeks to attempt to allow merchants to recover income after the pandemic. This may have a knock-on effect on winter sales in 2020, including the Black Friday weekend.4
A key feature of the French online shopping culture is the popularity of click and collect as well as home delivery. Pickups take place via drive-through locations, physical stores, or at dedicated lockers in public spaces.5 French online shoppers, therefore, have high expectations when it comes to delivery speeds and choice.
Amazon is the nation's most popular e-commerce site,6 and it has made France a launch market for its Amazon Counter service. This allows customers to pick up their purchases over the counter from local businesses.
Sales Growth Supported by New Demographics Spending Online
An estimated 67 percent of the nation has shopped online,9 with sales now accounting for 9.1 percent of overall retail.10 Both figures indicate French e-commerce still has room for growth as more citizens integrate online shopping into their everyday lives. Looking ahead, French e-commerce growth is being driven by new consumers from the under-35 and the over-65 age groups, rather than the middle aged, who are already seasoned online shoppers.11
The average spend online per year is EUR2,063, one of the higher rates in Europe (in contrast, Italians spend just EUR1,259).12 That said, growth in online transaction volumes is outpacing growth in transaction value. This suggests increased frequency is dragging average value down as shoppers migrate to buying lower-value items more regularly online, a trend that will be reinforced by the constraints placed on household incomes by COVID-19.13
From a Low Baseline, French Mobile Commerce is Set to Expand Quickly
France has one of the lowest rates in the European Union for mobile commerce, with just 23 percent of online sales completed on the go.14 Despite slow uptake, most French merchants have prepared themselves for rising mobile commerce levels. Some 67 percent of French businesses selling online say they have optimized their sites for mobile payments.15
French Merchants are Ready for App Sales, Despite Slow Uptake
Apps and mobile browsers are both popular ways to access mobile commerce, with apps taking a 53 percent share of transactions compared with browsers' 47 percent.18
About 41 percent of French e-commerce merchants say they have optimized their operations to accept payment via social media. Facebook (first), Pinterest (second) and Snapchat (third) are the most popular social channels.21
Cards take Eight out of Every Ten Online Payments in France
Card is the way to pay online for the vast majority of French citizens, taking a 79 percent share of the payments market.22 Local brand Cartes Bancaires dominates. This is a domestic, highly recognized interbank payment system in France. Cartes Bancaires-branded payment cards, called Carte Bleue, can function both as a debit and a credit card, and are the primary payment method in the country.23 They are typically co-branded with either Mastercard® or Visa®.
Card use, however, is expected to decline to 71 percent by 202324 as smartphones drive digital wallet use. Digital wallets are projected to take a 21 percent share of the market by this point.25 PayPal™ is the biggest digital wallet payment provider.26 Other international brands such as Apple and Google Pay are also used.27
Digital wallet use is higher for mobile commerce, where PayPal™ takes a 53 percent share of the payments market, closely followed by cards at 44 percent.28
Cross-Border Shopping now Used by Half of French Online Consumers
To date, 50 percent of French online shoppers have made a purchase from abroad, a somewhat average rate for Europe, similar to Italy and the Netherlands, and a higher rate than Germany.29
China is a key overseas market, as its cheaper goods are popular with cost-conscious buyers. Sites originating in neighboring Germany and the UK are also popular destinations.30 Strong e-commerce infrastructure in both these countries supports fast delivery.
Strong Language Skills Needed for this Lucrative Market
Regulation/trends
The introduction of Secure Customer Authentication (SCA) is being phased in by Banque de France in 2020 in a two-step migration plan. The first major stage will be carried out this year, with a second, three-month phase in 2021 to iron out any residual issues.31

By law, merchants in France cannot sell at a loss during the Black Friday period.32
Barriers or benefits to e-commerce market entry
French-language sites or product descriptions may need to be created. France's English proficiency is ranked as only 'moderate', a lower rating than the adjacent Benelux region, where English fluency is common.33

France also has strong consumer protection rules in place. Returns are highly protected and regulated.

No local entity is required. There are no currency or foreign exchange limitations.34
Factors driving the cost of payment acceptance
The European Commission's 2015 Interchange Fee Regulation caps the interchange on consumer debit and credit cards to 0.2 percent and 0.3 percent respectively. This was intended to reduce the cost of card acceptance for merchants. This has had an impact on the cost of accepting Cartes Bancaires, which used to have blended pricing for debit and credit.35

J.P. Morgan has analyzed 34 e-commerce markets to decipher the trends and challenges driving global e-commerce in 2020. To access our insights on a country-by-country basis, click here.