E-commerce Payments Trends
2020 E-commerce Payments Trends Report: Czech Republic
---
After three years of rapid e-commerce expansion, the Czech Republic's sales growth is set to cool slightly, but opportunities for incoming merchants continue.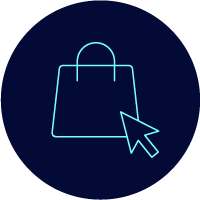 The Czech Republic has established itself as a dynamic, emerging arena for e-commerce. International merchants can stake a claim by offering citizens more established e-commerce infrastructure than their Czech counterparts.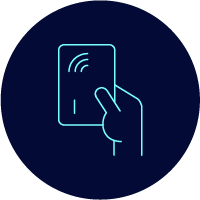 Cash payments are still a significant feature of this market. To overcome this, international merchants should focus on their card offering, as this method is set to overtake cash by 2023.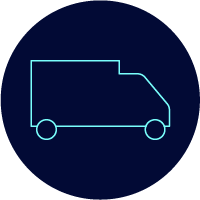 The e-commerce delivery market in the Czech Republic is evolving rapidly. Click-and-collect is a key feature, but rapid home delivery options are emerging. Providing secure, simple digital payment options and fast, reliable delivery could set overseas merchants apart from their domestic competitors.
The Czech Republic responded quickly to the COVID-19 pandemic in the first half of 2020. Nevertheless, online sales of goods spiked in April 2020, before settling down to levels similar to the preceding year by June.1 However, as in other Western markets, the huge drop in the travel industry has had a major impact on sales in 2020. In the Czech Republic, over 80 percent of flights are booked online.2

Online shopping habits established during the pandemic period will likely persist going forwards, as citizens who were introduced to the ease of online shopping continue to avoid physical retail.3 Domestic merchants are scrambling to tempt these shoppers over to digital retail long term. The number of new online stores in the Czech Republic doubled during the crisis.4

However, ensuring e-commerce infrastructure is adequate is a key issue for these merchants. Problems with domestic payment gateways are frequently cited: in one 2020 survey, 66 percent of consumers had a problem storing payment details with an online store or payment portal. The same respondents also said they had concerns about traders' credibility and the potential for technical issues.5
Czech Republic set to Continue Double-Digit Growth to 2023
The Czech Republic's e-commerce market has grown rapidly in recent years. Last year saw a deceleration in growth, to 14.8 percent. This, combined with the impact of COVID-19, means the nation is forecast to expand at a compound annual growth rate (CAGR) of 10.8 percent to 2023.6


E-commerce's share of the overall retail markets stands at 11.4 percent.7 Four out of every 10 Czech citizens are yet to shop online, suggesting the market still has a lot of growth potential.8


Smartphone-Friendly Czech Republic Increasingly Shops On The Go
Sales via mobile devices are outperforming desktop-based sales. The mobile commerce market is projected to expand at a compound annual growth rate of 19.7 percent to 2023, compared with overall e-commerce's 10.8 percent prediction, to reach EUR6.7 billion (US$7.5 billion) in sales.11


Mobile sales growth is driven by younger demographics. Citizens aged 18 to 34 are more likely to use mobile commerce to complete a sale than consumers from other age groups.12
Mobile Topples Desktops for Online Shopping Market Share
Over half (54 percent) of Czech e-commerce is completed on a mobile device. Both apps and browsers are popular ways to access mobile commerce, so merchants should ensure they optimize both channels.13


To capture shoppers across sales channels, creating targeted promotions and marketing around key seasonal dates is important. A third (33 percent) of total e-commerce sales take place during the Christmas season. International events like Black Friday are less entrenched, but are starting to make gains in this market—Black Friday took 3 percent of annual e-commerce revenues in 2018.14

The fastest-growing segments for Czech e-commerce are groceries, followed by hobbies, cosmetics and toys.15

Fashion may enjoy rising sales post-COVID-19, as 27 percent of consumers said they plan to spend more money online in this category in the future instead of in physical stores.

16

Cash Persists as Primary Payment Option, but Cards are set to Overtake this Outdated Method
The Czech Republic stands out among European e-commerce markets for a heavy reliance on cash payments, which takes the majority share (36 percent) of the overall e-commerce payments market. The prevalence of click-and-collect, whereby shoppers pick up and pay for items with cash in-store has driven this habit.17 The popularity of cash can also be explained in part by the fact that, at 81 percent, the Czech Republic has lower bank account penetration than other countries included in our report.18


Cards are however growing in use, aided by the popularity of mobile commerce, with cards easily linked to mobile wallets. Cards are expected to overtake cash to become the primary payment method by 2023.19 Credit card use is low, at 0.15 cards per capita. Debit cards are preferred instead, at 1.03 cards per capita.20


Cross-Border Spending is Relatively Low, with Neighboring Markets Preferred
Only 23 percent of online shoppers in the Czech Republic have bought something from another country, leaving plenty of room for growth in this area.


Neighboring countries are most popular: Germany, Poland and Slovakia. Language similarities between the Czech Republic, Poland and Slovakia drive their popularity, so offering product and site descriptions in local languages may help attract Czech shoppers.
Master Local Language and Payment Preferences to Reassure Czech Consumers
Regulation/trends
The implementation of the EU's revised Payments Services Directive is expected to increase the number of alternative payment methods being introduced in the market. At present, digital wallets have low uptake in the country.23
No local entity is required. There are no currency or foreign exchange limitations.
Barriers or benefits to e-commerce market entry
International merchants may need to provide sites in local languages. With almost 20 percent of the population unbanked, this may present an issue unless merchants are willing to integrate cash-on-delivery options.
Factors driving the cost of payment acceptance
Domestic retailers often add premiums or fees for express delivery options.
J.P. Morgan has analyzed 34 e-commerce markets to decipher the trends and challenges driving global e-commerce in 2020. To access our insights on a country-by-country basis, click here.