E-commerce Payments Trends
2020 E-commerce Payments Trends Report: Canada
---
Historically overshadowed by the neighboring U.S. online shopping market, Canada is now forging its own, mobile-first e-commerce identity
Key Takeaways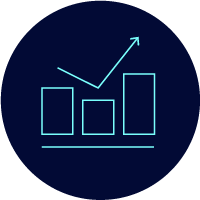 Historically, Canada has punched below its economic weight when it comes to e-commerce. This is changing as digital and physical infrastructure improves. Double-digit sales growth is projected to 2023, as consumers migrate to online shopping as a result of restrictions to physical retail imposed by COVID-19. Initial reticence to spend beyond the essentials at the height of the crisis will likely be replaced with slowly growing consumer confidence by 2023.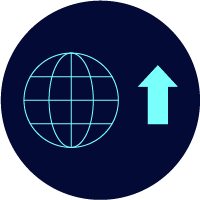 Incoming merchants benefit strongly from an existing, well-established culture of cross-border e-commerce. Offering prompt, reliable delivery may help put merchants ahead of their competition as delivery speeds have become unpredictable due to order volumes rising as a consequence of the COVID-19 pandemic.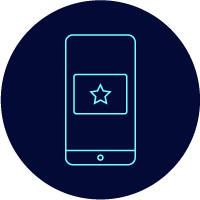 With both mobile commerce and digital wallets rising in prominence, getting these features right will be key to success with Canadian consumers. Sales drop off if mobile interfaces are weak, so delivering strong app-based shopping features in both English and French is essential.
Canada is an advanced economy, but its e-commerce market has been relatively slow to develop. Right now, e-commerce represents just 8.6 percent of total retail sales.1 However, e-commerce sales are growing faster than in many other Western countries. The past two years have seen business-to-consumer e-commerce growth of 18.3 percent in 2018 and 17.5 percent in 2019.2 Looking ahead, this upwards trajectory is expected to continue at a compound annual growth rate (CAGR) of 15 percent to 2023.3
This projection is underpinned by Canada's relatively low baseline for e-commerce uptake and citizens migrating to online shopping during the COVID-19 pandemic. Positive attitudes towards e-commerce are also rapidly increasing. Prior to the crisis, the majority (79 percent) of Canadian adults said they spent only 20 percent or less of their total shopping budget online. By April 2020, more than a third of these people (38 percent) said they intended to spend more than this once the pandemic had passed.4
In addition, the percentage of Canadian consumers who make at least 40 percent of their purchases online rose to 19 percent by April 2020, compared with just 8 percent prior to the pandemic.5
The country's proximity to the U.S. may explain Canada's modest e-commerce position to-date. Local businesses have found it hard to compete with the behemoth U.S. e-commerce market for price, choice and website sophistication. Domestic merchants are therefore still building their capabilities when it comes to delivery, returns and the online consumer experience.6
The pandemic also caused delays to e-commerce delivery times, as order volumes spiked. National postal service, Canada Post, reported that it was delivering more than 1.8 million parcels a day in April, similar to peak delivery days during the Christmas season.7
Ramping Up Mobile and Delivery Capabilities will be Key Sales Drivers
Canada is lagging behind other advanced economies in terms of its e-commerce penetration. Just 73 percent of the population have shopped online in Canada, compared with 81 percent in the wider North America region.8 As physical and digital infrastructure improves, this figure is set to grow.
The Canadian economy is projected to shrink by 5.7 percent in 2020 before regaining ground in 2021 and 2022, and e-commerce will follow a similar trend.9 Gains made in areas such as online groceries are being offset by a major collapse in online sales of event tickets, flights and hotels.
The country looks set to shift away from a reliance on U.S. brands and products as local merchants develop and refine their e-commerce capabilities. Domestic brands that focused on physical retail will be forced to develop their e-commerce offerings in the wake of the social distancing imposed by the COVID-19 pandemic.
Canada is a country of strong geographical contrasts, featuring major global cities and highly remote regions. This will shape the way the e-commerce market develops. Despite present challenges, delivery speeds are gradually increasing: in the past year, same-day and next-day delivery available seven days a week was launched by major Canadian courier Purolator in key cities.10 It is expected that 50 percent of the delivery market in Canada will be direct-to-home by 2025.11 By this point, citizens will expect evening and weekend delivery to be readily available.12
Mobile Commerce Now Takes a Third of E-commerce Market and is Growing Rapidly
Beyond 2020, mobile commerce will be boosted by the ongoing rollout of 5G across Canada. At present, coverage in cities is taking precedence.15 Canada has postponed the next 5G spectrum auction until June 2021, as it prioritized delivering existing connectivity during the 2020 pandemic.16


As with other fast-developing markets, digital wallets and mobile commerce are performing well. However, converting browsing to sales on mobile is still tough due to poorly-developed mobile commerce interfaces.17 Merchants that provide intuitive app and mobile-based shopping functions may therefore be able to leapfrog the competition.
Apps Take the Lead for Mobile Commerce
Apps are the preferred way to access smartphone-based shopping.18 Merchants with intuitive, clearly designed shopping apps will place themselves at an advantage. These apps must compete with the likes of Amazon, eBay and Walmart for ease of use, as these are all highly popular brands in Canada. Home-grown merchant Shopify is also a key player, which boasts more than a million sellers on its platform.19
Younger demographics tend to pick Android devices as their smartphone of choice, which appeal to cost-conscious consumers. Apple's iOS devices, meanwhile, are associated with higher-income consumers.20 Smartphone ownership is at its highest among 15–34-year-olds (94 percent) compared with 69 percent for 55–64-year-olds and just 18 percent for those aged 75 and above.21
As a consequence of COVID-19, the Canadian government has launched a CAD57.6 million (US$42.4 million) e-commerce investment program to enable Canadian merchants to invest in desktop and mobile sites, apps and online payment systems. This could drive higher e-commerce uptake once consumer confidence returns.22
Credit Cards Dominate as Digital Wallets Grow in Prominence
Cards are the most popular way to pay and should be a priority for merchants. Digital wallets are also growing in use, supported by the growth in smartphone-based shopping. In the alternative payments market, PayPalTM dominates.23 However, as mobile commerce increases, new alternative payment options may quickly emerge.24 Contactless forms of payment could increase as virus transmission concerns mean physical payment methods decline in use.
Canada's strong economy and consumers' willingness to shop on credit make it a favorable market for merchants. Like the U.S., credit card use is strong, with 2.24 cards per capita, compared with just 0.85 debit cards, bucking the more fiscally conservative approach seen in many European e-commerce markets.25
Bank transfers are also a small but significant part of the Canadian online payments market. Domestic scheme Interac is popular, and is a business-to-consumer and customer-to-customer funds transfer service.26
Overseas E-commerce a Key Feature of Canadian Market
Canada's use of cross-border e-commerce drastically outranks wider North America. This is likely due to its close proximity to the advanced U.S. market. The majority of online consumers have purchased from abroad (63 percent).27
International newcomers therefore enjoy an advantage: Canadian consumers are already well versed in buying from abroad.
That said, these shoppers tend to prefer to shop from countries with highly sophisticated e-commerce offerings. Favorites include the U.S., China and the UK, the markets that already rank among the biggest e-commerce destinations in the world.28
Bilingual Nation Means Merchants Need French and English Competency
Regulation/trends
Canada has no specific digital regulators for e-commerce. Online merchants are instead regulated by the same agencies as bricks-and-mortar stores.29
Barriers or benefits to e-commerce market entry
By law, online goods must be listed in both English and French, which may create extra work for merchants.30
No local entity is required, and there are no currency or foreign exchange limitations.31

Factors driving the cost of payment acceptance
Visa® and Mastercard® voluntarily proposed to decrease their credit card fees to merchants to an average effective rate of 1.5 percent in 2015. The Canadian government therefore opted not to regulate interchange fees.32
Popular domestic bank-transfer method Interac has fixed acceptance fees. These vary based on the merchant category and value band of the transaction.33

J.P. Morgan has analyzed 34 e-commerce markets to decipher the trends and challenges driving global e-commerce in 2020. To access our insights on a country-by-country basis, click here.