E-commerce Payments Trends
2020 E-commerce Payments Trends Report: Belgium
---
Belgium's regulations are evolving to support online commerce, in a nation that already has the internet and smartphone availability needed to power sales growth
Key Takeaways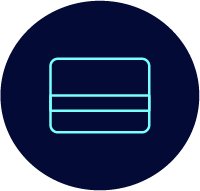 Belgium's regulations are evolving to favor business-to-consumer e-commerce, which is growing year-on-year. There is a well-established trend for consumers shopping from international platforms and merchants, boding well for newcomers.
Cards are the most important payment method to get right. Local card scheme Bancontact should be offered to reassure consumers and provide familiarity. Digital wallets are rising in use, with PayPal preferred.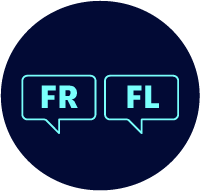 Incoming merchants should be aware of the divide in languages spoken in different parts of Belgium.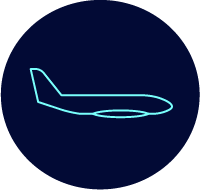 Both local and international postal and courier services are investing in Belgium, which should drive faster fulfilment speeds and customer expectations going forwards.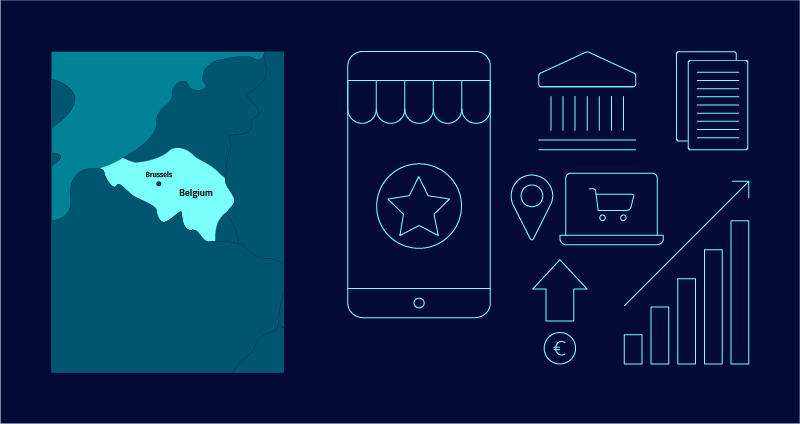 Belgium is a relatively small e-commence arena compared with European online shopping giants like the UK and Germany. Nevertheless, online shopping has been rising year-on-year, fuelled by solid digital infrastructure.
As a result of relatively low e-commerce development by domestic players, excellent international transport links and a central European location, international merchant platforms dominate the market. Dutch player Bol.com is the most popular e-commerce site, followed by Amazon France and AliExpress.1
Key local players are investing in Belgian e-commerce, despite the pressures wrought by COVID-19. State postal provider Bpost is investing in expanded e-commerce logistics services in Belgium, reporting increased demand for its e-commerce delivery services during the pandemic.2, 3
In 2018, the Belgian government lifted a ban on work in evenings and on Sundays, which had slowed e-commerce delivery speeds in Belgium. It is thought the move helped boost sales in 2019, as overnight order processing and delivery speeds became faster.4 By 2020, 66 percent of Belgians had shopped online, with e-commerce taking 15 percent of overall retail spending.5, 6
Sales Growth set to Slow as Result of COVID-19 Restrictions
The Belgian business-to-consumer e-commerce market is worth EUR11.9 billion (US$13.3 billion).7 Growth has been strong in recent years, with a 11.6 percent compound annual growth rate (CAGR) in 2019.8


Looking ahead, growth is expected to continue at a compound annual growth rate of 6.8 percent to 2023.9 This lower rate reflects economic pressures exerted by the COVID-19 pandemic throughout 2020.


The most popular products to buy online in Belgium are travel (30 percent market share), fashion (23 percent) and consumer electronics (17 percent).10 Sales of travel services will be severely impacted throughout 2020 and beyond as a result of COVID-19 movement restrictions. This in turn will impact overall e-commerce revenues.
Mobile Market Grows Swiftly as Shoppers Migrate to Smartphones
Belgium's mobile commerce market is worth EUR2.6 billion. Over the next four years mobile sales are expected to significantly outperform overall e-commerce, expanding at a compound annual growth rate of 15.5 percent to 2023.11


This confident prediction is underpinned by a trend for Belgian consumers increasingly opting to use their phones to shop online. Mobile commerce took 15 percent of all e-commerce transactions in 2017. By 2019, this had grown to account for 21 percent of all online transactions.12


Apps Dominate as Mobile Sales Channel of Choice
Apps outweigh browsers as the preferred way to shop via a mobile device in Belgium, taking 58 percent of mobile transactions.15 Merchants should therefore prioritize a strong app offering.


Ranked from first to fifth, Facebook, Facebook Messenger, YouTube, WhatsApp and Instagram are the top five social media platforms in Belgium. Just over a fifth (21.6 percent) of Belgians say they use social media to research and find products to buy online.16


Belgium plans to offer 5G internet speeds to citizens. However, as of the second half of 2020, it is still developing its rules and regulations surrounding the ultra-fast mobile internet. This suggests a nationwide rollout is still several years away.17
Cards are Number-One Payment Option in Belgian E-commerce Market
Card payments take the majority of e-commerce payments in Belgium, accounting for 47 percent of sales. Domestic debit card payment scheme Bancontact drives this: 1.6 billion Bancontact transactions took place in Belgium in 2019, compared with 246 million for Mastercard® and Visa®.18 Bancontact is co-branded with Maestro, which is supported internationally. With 1.56 debit cards and 0.53 credit cards per capita, it is highly likely that online shoppers will own at least one card.19


Bank transfers are the second-most popular payment option, with a 25 percent market share. Use is expected to grow slightly to 26 percent by 2023.20 Bank transfer-based delayed payment options such as Klarna are rising in prominence in Belgium.


Digital wallets are the third-most popular choice, and are expected to have a 20 percent market share by 2023. PayPal is the brand with the highest level of uptake.21
Neighboring Nations and China are Top Cross-Border Spending Destinations
Cross-border spending is a key part of the Belgian e-commerce market. The majority (72 percent) of online shoppers have made purchases from abroad, and cross-border transactions account for 19 percent of the overall e-commerce market.22, 23


The most popular international shopping destinations are the Netherlands, China and France.24 The Netherlands and France offer speed of delivery due to their close proximity. China offers huge product choice and competitive pricing.


Multi-language sites may help boost customer experience. There is a split in Belgium between French-speaking Wallonia and Dutch-speaking Flanders.25
Look Out for Local Language Differences and Evolving Working Regulations

Regulation/trends
Different laws and regulations govern different parts of the country, and some rules have slowed progress. For example, federal legislation prevented e-commerce businesses from having employees work overnight shifts until recently, which restricted the ability for next-day deliveries.26


Barriers or benefits to e-commerce market entry
No local entity is required, and there are no currency or foreign exchange limitations. 27

Language variances in different regions mean merchants should be aware of local preferences when producing site content.


Factors driving the cost of payment acceptance
Consumer debit and credit cards interchange fees are capped at 0.2 percent and 0.3 percent respectively. PayPal's fees are typically more expensive than both these methods.28
J.P. Morgan has analyzed 34 e-commerce markets to decipher the trends and challenges driving global e-commerce in 2020. To access our insights on a country-by-country basis, click here.