E-commerce Payments Trends
2020 E-commerce Payments Trends Report: Austria
---
Austria's e-commerce culture continues to grow, shaped by rising mobile commerce and high levels of cross-border spending
Key Takeaways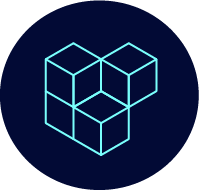 Denmark is a nation willing to spend in high amounts online. E-commerce is firmly established and continues to grow. In the near term, the restrictions caused by COVID-19 may push more consumers online for essentials. In 2020, Danish consumers curbed their spending on luxury items.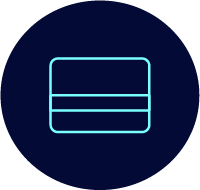 With excellent physical, digital and banking infrastructure, consumers expect to be able to order and receive their products quickly and easily. International merchants will need to be able to meet these expectations, both via desktop and mobile.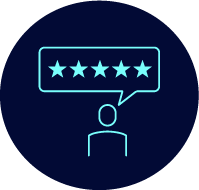 Online payments in Denmark are card-based. Overseas merchants should offer comprehensive card payment functionalities to reach as many consumers as possible.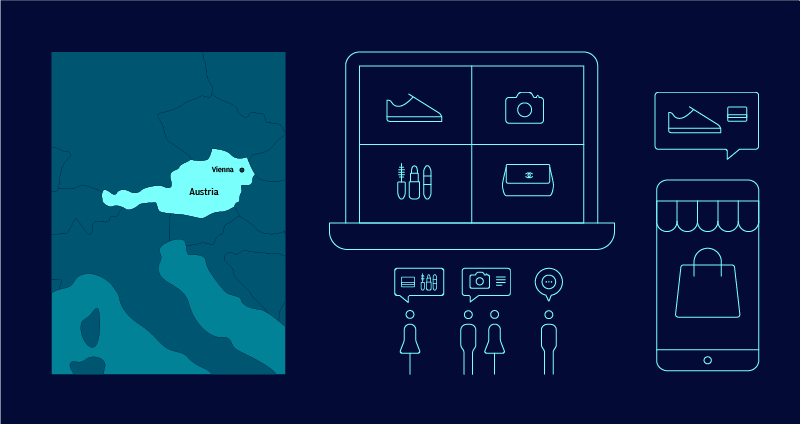 Business-to-consumer e-commerce continues to increase in Austria, albeit at a modest rate: annual growth has not exceeded 5 percent since 2016.2
E-commerce now accounts for 13 percent of total retail sales in Austria,3 and 62 percent of the population have shopped online.4 Online sales vary widely by product category. Travel has the highest penetration (30 percent), followed by fashion (18 percent), consumer electronics (12 percent) and entertainment (7 percent).5
The Austrian e-commerce market is dominated by international brands. Foreign merchants with dedicated outposts in Austria such as MediaMarkt, Otto and Obi account for 28 percent of the total e-commerce spend, whilst foreign firms without domestic operations such as Amazon and Zalando account for 64 percent of the total e-commerce spend. Austrian online merchants take just 8 percent of total e-commerce spend.6
Black Friday in November is a key online shopping event. For the first time in 2020, Austria introduced a 'Summer Black Friday', aimed at clearing unsold stock, which took place in the first week of August. Both major international and smaller domestic brands participated.7
Single-Digit Sales Growth Expected to 2023, as Logistics Providers Ramp Up Capacity
The Austrian business-to-consumer e-commerce market is worth EUR10.5 billion (US$11.79 billion).8 Growth is expected to continue at a compound annual growth rate (CAGR) of 2.7 percent to 2023,9 one of the lower rates out of the countries surveyed in our report.


The COVID-19 pandemic led to a temporary uptick in e-commerce. The number of parcels shipped to Austrian homes by domestic logistics provider Gebrüder Weiss rose by over 35 percent in the first half of 2020, compared with the first half of 2019. Vienna, which is responsible for around 25 percent of Austria's total economic output, ordered the most parcels.10


Logistics providers are increasing their investments in Austrian e-commerce warehouse facilities in an expectation of rising demand for e-commerce. Gebrüder Weiss is enlarging its current capacity to create a new EUR25 million home delivery freight-handling facility near Vienna.11
Austrian Mobile Commerce set to Outperform Overall E-commerce
Austria's business-to-consumer mobile commerce market is worth EUR1.1 billion. In contrast to overall e-commerce, mobile commerce is expected to grow at a far healthier 13.7 percent compound annual growth rate to 2023.12


Mobile commerce is supported by rising smartphone penetration, which is at 69 percent,13 and is forecast to reach 72.4 percent of the total population by 2022. Samsung is the device market leader with a 34 percent share, followed by Apple (27 percent), Huawei (20 percent), Sony (4 percent) and LG (2 percent).14


Mobile Commerce Growth Prediction Starts From Low Baseline
Mobile commerce's double-digit growth prediction starts from a low baseline. At present, only 9.9 percent of business-to-consumer e-commerce is carried out on a mobile device.17 In line with many other European nations, apps (49 percent) and browsers (51 percent) are currently used in roughly equal measure to complete transactions.18


Facebook has the largest social media market share, at 74 percent in 2020. Pinterest is the second-most visited site, with 18 percent market share, followed by YouTube, at 2.84 percent.19


Austrians are increasingly using digital personal assistants for online shopping. The number of Austrians who own a voice assistant jumped 125 percent between 2018 and 2019, from 200,000 to 450,000. Amazon's Alexa has already been used by 30,000 Austrian consumers to shop online.20
Make Cards a Priority and Offer Open Invoice to Meet Austrian Expectations
Cards are the number-one way to pay online in Austria, taking 32 percent market share and rising.21 Debit cards outweigh credit cards, at 1.14 debit cards per capita, compared with 0.41 credit cards.22


Open invoice payment, where items are paid for on receipt, is the second-most popular option, with a 26 percent market share. However, use is declining, and there is a trend towards Austrian online shoppers switching from unbranded open invoices to cards and digital wallets. Physical products are typically paid for after they have been received via open invoicing, while digital products are more likely to be paid for at the point of purchase via card or digital wallet.23


Digital wallets at present take 20 percent of online payments. They are set to become second only to cards by 2023, driven by PayPal. Other prominent digital wallets include Skrill, WebMoney, SEQR and Masterpass.24
The Majority of Austrian Online Purchases are from Abroad
Cross-border merchants take more market share than domestic online businesses: cross-border sales account for 64 percent of total e-commerce in the country.25 More than eight out of every 10 (83 percent) Austrian online consumers have already shopped with an international merchant.26


Austria shares its official language, German, and a land border with Germany, which is the most-used cross-border shopping destination, taking 70 percent of cross-border sales. China and the UK rank second and third, respectively.27


Austria is surrounded by advanced European e-commerce markets: international merchants can take advantage of this to offer prompt delivery and route products via major European sales platforms such as Zalando and Amazon, which does not have a dedicated Austrian site.
Beware High Return Rates on Purchases
Regulation/trends
Typically, online businesses who intend to make a profit are required to register with the relevant local trade authority in Austria. Ecommerce is regulated by EU laws and the domestic Ecommerce Act.28


Barriers or benefits to e-commerce market entry
No local entity is required, and there are no currency or foreign exchange limitations.

Austria has a high return rate, with the overall return rates for physical goods at approximately 43 percent. This figure is even higher for fashion purchases, at 54 percent.29


Factors driving the cost of payment acceptance
The European Commission caps interchange on consumer debit and credit cards to 0.2 percent and 0.3 percent respectively. PayPal, which is a popular digital wallet option in Austria, is more expensive to accept than card.30
J.P. Morgan has analyzed 34 e-commerce markets to decipher the trends and challenges driving global e-commerce in 2020. To access our insights on a country-by-country basis, click here.