E-commerce Payments Trends
2020 E-commerce Payments Trends Report: Australia
---
Australia is a nation of keen e-commerce users who are highly willing to shop with overseas sellers—making this country key for international merchants.
Key Takeaways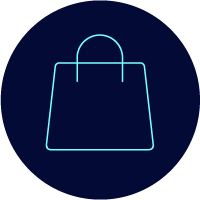 Australia is a sophisticated, well-established e-commerce market, which has adopted global trends such as Black Friday. It is also developing its own key domestic brands and shopping culture, which newcomers should familiarize themselves with. For example, strong rivals to Amazon and Netflix exist and there are high expectations around the shipping times for fashion purchases.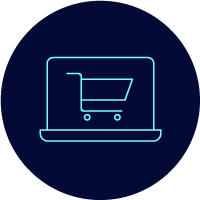 Australia's online shopper numbers are increasing, and their demands are growing too. Merchants should offer a smooth customer journey—from initial product search to delivery and returns—in order to capture and retain custom.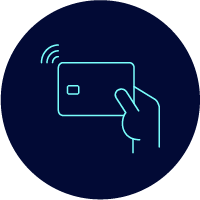 Cards are the principal, preferred way to pay and must be offered at checkout. Credit cards outnumber debit. Buy now, pay later is rising in use, and high smartphone penetration is driving digital wallet uptake.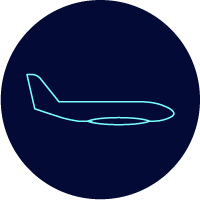 Merchants should be aware of difficulties imposed by Australia's geographical location. It may be harder to meet delivery time expectations, and counter-seasons may present a challenge for clothing brands in particular.
Australia's US$36.7 billion e-commerce market is characterized by an outwards-looking approach.1 The nation has embraced global online shopping events, with Black Friday and Cyber Monday sales growing 31.6 percent year-on-year in 2019.2 These events are being viewed as the start of the holiday season, bringing Christmas shopping forward on the calendar.3


As e-commerce matures in Australia, consumers are becoming increasingly demanding of delivery speed and options. In particular, Australian shoppers want to receive fashion items as quickly as possible. Clothing and apparel purchases account for 59 percent of next day deliveries, and customers opting for this delivery method grew by 21 percent in 2019. In 2019, deliveries to post offices and parcel lockers grew 32.2 percent. However, home delivery remains the most popular option, accounting for 80 percent of total deliveries.4

A strong home-grown digital culture has emerged. Noteworthy domestic brands include Netflix rival Stan, and marketplaces Kogan.com and Catch.com.au, which compete with Amazon. International giants are seeking to take advantage of Australia's high levels of digital proficiency. China's Alibaba has been testing its 'New Retail' concept in Australia, whereby shoppers visit physical locations to browse the e-commerce giant's online inventory via 'cloud shelves', and online products can be searched and explored in-store.5 This trend was on hold during the first half of 2020 as stay-at-home measures favored pure e-commerce.
Australia Lags Behind Rest of Asia-Pacific in
E-commerce

Uptake
The Australian business-to-consumer e-commerce market is worth US$36.7 billion,6 and is set to rise at a compound annual growth rate (CAGR) of 7.5 percent to 2023.7 This growth prediction represents a slowdown on the sales growth seen since 2017. Australia entered a recession in the first quarter of 2020, as a result of the effects of COVID-19, which negatively impacted manufacturing and reduced consumer appetite.8


E-commerce is well-established, but there is significant room for expansion. At present, it accounts for 10 percent of the overall Australian retail market, with 81 percent of the nation having already shopped online. In contrast, in the wider Asia-Pacific region, e-commerce accounts for 20.3 percent of total retail sales, driven by China, the global online sales leader.9


To date, Australian shoppers have had lower expectations of the online shopping experience compared with other major e-commerce markets. However, as the market matures, consumers are expecting better user experiences across channels, with search and filter quality, ease of checkout and a range of payment options all influencing whether or not they choose to buy.10
Strong Smartphone Uptake and a Love of Social Media Underpin Mobile Commerce Growth
The Australian mobile commerce market is now worth US$12.1 billion a year,11 and annual sales via this channel are projected to grow at a compound annual growth rate of 16.5 percent to 2023, over double the rate of overall e-commerce.12


Australia smartphone penetration rate is at 70.1 percent.13 Use of mobiles over desktops will be supported by social media becoming a part of daily life across age groups: 98 percent of Australians opt to access social media via mobile devices.14


Smartphone devices now take just under half of all web traffic in Australia (47.5 percent); this figure rose 25 percent year-on-year in 2019. Laptops and desktops account for a combined 45.3 percent, down 12 percent year-on-year in 2019.15 This has translated into an increased number of e-commerce transactions completed on mobile devices—33 percent at present.16
Brands Turn to Innovative Marketing Techniques in a Rapidly Evolving Global Market
Looking ahead, social commerce represents a huge opportunity for merchants in the Australian market. Roughly 18 million Australians—71 percent—are active on social media. The most-used platforms are YouTube (first), Facebook (second) and Instagram (third).17


Mobile commerce marketing and selling has ramped up during the COVID-19 pandemic. Brands pivoted to consultations via video tools such as FaceTime and product queries using Instagram Stories. Shoppable posts across social media channels have also been used to take advantage of consumers being at home and online.18 This activity could influence merchants' marketing preferences moving forward.


Cards Dominate Australian Online Payment Market
Cards are the number-one way to pay online in Australia, accounting for 48 percent of payments.19 Their use is predicted to rise at a compound annual growth rate of 13 percent to 2023.20 Credit card penetration outranks debit cards (there are 0.4 debit cards per capita, and 0.85 credit cards per capita in circulation).21 Eftpos (electronic funds transfer at point of sale) is being developed, which will provide merchants with another network for clearing debit payments. This will drive competition and lower fees for debit processing. The majority of all Australian debit cards are dual network.


Bank transfers take 15 percent of the payments market and are the payment method with the highest predicted growth rate to 2023, at 22 percent compound annual growth rate.22 This is influenced by the growing popularity of buy now, pay later options that take payment directly from shoppers' bank accounts in instalments. The brand Afterpay dominates this market.23


Mastercard® is migrating instalment plans into the Australian card payments space by teaming up with buy now, pay later brand Splitit. Scheduled payments are taken from the user's card, rather than from their bank account.24


Digital wallets account for almost a quarter of the overall e-commerce payments market.25 PayPal™ is by far the most-used digital wallet brand, taking a 17 percent share of the alternative payments market. Other international brands such as Samsung Pay, Apple Pay, Google Pay and Visa® Checkout take around 1–3 percent of the alternative payments market each.26


High Cross-Border Appetite Makes for a Welcoming Attitude Towards International Merchants
Cross-border e-commerce is more popular in Australia than the wider Asia-Pacific area and has been used by 61 percent of online consumers, compared with an average 50 percent across the region.27 This can be explained by Australia's geographical isolation from other markets.


China is the most popular cross-border market, offering both better proximity compared with other international markets, and wide product range and price points. English-language countries, the U.S. and UK, are the second- and third-most popular countries to shop from respectively.28


Australia and China have a daigou ('buy on behalf of') culture, whereby consumers outside China ship products into the country for Chinese consumers. The practice originated primarily with baby formula and has since spread into other market segments, including luxury goods, fashion and food. Both legal and illegal daigou practices exist. COVID-19 led to a spike in daigou exporting from Australia into China.29
Isolated Geography can be a Hurdle for Merchants
Regulation/trends
Australia has legislated against some daigou cross-border exporting practices, with restrictions in place for certain products such as baby formula.30
The Consumer Data Right law has been passed by the Australian Parliament and came into force in February 2020. It paves the way for the launch of open banking in Australia, which will give fintechs greater access to consumers' financial data.31
Barriers or benefits to e-commerce market entry
No local entity is required, and there are no currency or foreign exchange controls.32 Merchants may wish to present in the local currency, the Australian dollar, to offer familiarity and ease to shoppers.
English is the first language, making entry far easier for UK and U.S.-based vendors. However, Australia's relatively isolated geographical location can be a hurdle for international merchants, as providing real-time customer service and reliable shipping times can be an issue. For international fashion merchants, counter-seasonality can also present a challenge.
Factors driving the cost of payment acceptance
It is legal to apply surcharges to online card payments in Australia. Some merchants have passed the cost of accepting some cards on to consumers. It is illegal to apply excessive surcharges, however.33
J.P. Morgan has analyzed 34 e-commerce markets to decipher the trends and challenges driving global e-commerce in 2020. To access our insights on a country-by-country basis, click here.