E-commerce Payments Trends
2020 E-commerce Payments Trends Report: Japan
---
Merchants willing to understand Japan's unique e-commerce culture could be rewarded by sales fuelled by innovative online events. Older demographics are migrating to mobile commerce too, boosting growth.
Key Takeaways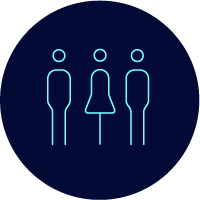 Japan has a distinct, unique e-commerce culture. International merchants face the task of delivering sites, product descriptions and imagery which cater to Japanese tastes and expectations, which can differ from typical Western online user experience.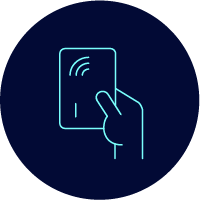 Cards are the number one method for paying online. Merchants should offer strong card payment services and investigate local e-wallet options as this segment grows, too.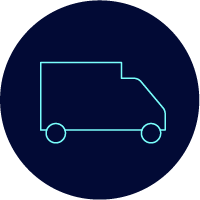 Merchants could gain ground by emphasizing the value-for-money of their products. Prompt delivery is also important, with consumers opting for markets they perceive to be easy to ship from.
Japan's e-commerce market is marked by contrasts. At present, online sales account for only 13 percent of total retail.1 Yet this is a tech-savvy nation, with a GDP per capita on a par with major e-commerce economies such as the UK and France.2 Despite its small slice of the overall retail market, thanks to a high population, Japan's business-to-consumer e-commerce market is worth US$177.5 billion (JPY18,778.5 billion)—dwarfing European forerunners like France and Germany, and ranking in the top four e-commerce markets by value in the world.3,4

Japan's e-commerce market is evolving, driven by increasing smartphone uptake across age groups.5 Seven out of 10 citizens have shopped online, boding well for the future as e-commerce becomes ingrained into daily life.6 The country's digital infrastructure is ready to support growth, with internet penetration at 91 percent.7

Japan has, on average, 16 national holidays a year and several of these are being rebranded as online shopping festivals.8 Physical retail events are also migrating online. Fukubukoro, or 'lucky bag', is a decades-old New Year custom where retailers sell sealed bags of discounted products to consumers. The event now takes place online, with a full spectrum of global online merchants from luxury brands to Apple and IKEA participating.9 White Day occurs a month after Valentine's Day and is a key gift-giving occasion.10
E-commerce's Small Retail Market Share Still Makes for World's Fourth-Largest Online Shopping Market
Business-to-consumer e-commerce growth has see-sawed between single and double-digit rates over the past three years.11 An ageing population—40 percent of the population is 55 or above—accounts for slower e-commerce uptake than in other advanced economies.12 Looking ahead, growth is expected to continue at a compound annual growth rate (CAGR) of 6.3 percent to 2023.13


Japan imposed softer, shorter COVID-19 lockdown measures than many other countries in the first half of 2020. Bricks-and-mortar retail reported sales declines for the same period, whilst online marketplaces, including domestic marketplace Rakuten, reported uplifts. Household essentials performed particularly well.14


Japan's twice-yearly bonus culture for salaried workers creates spikes in e-commerce sales. The summer bonus in particular is associated with an uplift in luxury goods, travel and leisure purchases.15 There is a perceived lack of e-commerce capabilities for the luxury goods sector, which has to date focused on physical retail. No platform or merchant has emerged as a forerunner in this space.16 At the lower-value end of the market, Japanese business-to-consumer e-commerce faces considerable competition from consumer-to-consumer commerce. Mercari, Yahoo! Auction and Rakuma are huge auction sites catering to consumer-to-consumer sales.17


Slow Smartphone Uptake Means Desktop Shopping Reigns—For Now
Mobile commerce takes just a quarter (25 percent) of the overall e-commerce market. This is a far smaller share than fellow Asia-Pacific market China, where mobile commerce is used for 60 percent of transactions.18,19 From this low baseline, this method's market share is expected to expand at a compound annual growth rate of 13.7 percent to 2023, over double the pace of overall e-commerce.20


Smartphone penetration, at 55.3 percent, is lower than other advanced economies.21 It is rising across age groups. The average spend per online transaction of older consumers tends to be far higher than that of younger customers, and so as older generations increasingly turn to smartphones, they could become key drivers of revenue growth.22


Master Security and User Experience to Migrate Japanese Consumers over to Mobile
Browsers are preferred to apps when it comes to closing mobile commerce transactions, used for 67 percent of completed sales.25 The dense text and image style characteristic of Japanese e-commerce web pages can present an issue when reformatting for apps.26


Japanese consumers were encouraged by brands to purchase more products via smartphone during the COVID-19 pandemic in 2020. Major brands, such as Nike, pivoted to a focus on their mobile apps in China at the peak of the pandemic in that country, a strategy which was then rolled out to Japan and South Korea.27


Merchants should reassure consumers of the security of their mobile commerce offerings. Only 28 percent of Japanese consumers will consider using a mobile app or browser again if it has had a security issue in the past.28
Cards Dominate, as Cash Declines
Card is the go-to online payment method in Japan, taking a 69 percent share of the payments market.29 Credit cards are favored over debit, with 2.25 e-commerce enabled credit cards per capita, compared to just 0.08 debit cards.30 Domestic brand JCB is the leading card issuer.31


Cash still dominates physical retail, which means cash on delivery remains a feature of the Japanese e-commerce market. Many couriers accept payment at consumers' doorsteps.32 Konbini culture, whereby a shopper pays for online products via convenience store ATMs, also persists. Japan's 55,000+ konbini are popular with both teenagers without bank accounts or access to credit, and older generations seeking the security and simplicity of cash.33 Cash methods are, however, expected to shrink to 2023, driven in part by hygiene concerns post-COVID-19.34


Digital wallets are set to be the fastest-growing payment method to 2023, fuelled by rising smartphone penetration and major Japanese e-commerce giants launching wallets, such as Rakuten Pay.35 They still have a long way to go to unseat cards' dominance, with this method set to take just a 9 percent share in 2023.36
Cross-Border Shopping is Low, but Local Conditions may Drive Shoppers to Look Overseas
Cross-border shopping is low in Japan, taking just 10 percent of the total e-commerce market.37 This compares with 50 percent across the wider Asia-Pacific region. Japan's single-language culture may have discouraged international merchants from making large-scale efforts to enter the market.


China is the most popular overseas shopping destination, followed by the U.S. and South Korea. China and the U.S. both offer wide choice, a focus on value and advanced delivery infrastructure, enabling relatively prompt delivery. South Korea's relative proximity may account for its popularity.


The concept of 'shrinkflation', where the size or amount of goods per unit gets smaller as manufacturers face rising costs, is an ongoing issue in Japan.38 An example of this is confectionery getting smaller while the price remains the same. Japanese consumers may increasingly look beyond their home market seeking better value for money in the coming years.39

A Sprawling, Complex Regulatory Environment
Regulation/trends
There is no uniform law in Japan governing payment settlements. The government has plans to heighten transparency, by obliging major e-commerce giants such as Amazon and Rakuten to disclose how they decide search rankings.40
Barriers or benefits to e-commerce market entry
Japan is a single-language country, which represents both a challenge and an opportunity for international merchants. Those who can overcome the hurdle of creating a Japanese-language site will gain access to almost the entirety of Japan's online consumers.
Japan's shopping and payments culture is unique and has marked differences to Western markets. International merchants could consider launching via a domestic platform site to take advantage of their local expertise and delivery infrastructure.
Factors driving the cost of payment acceptance
The Japanese government is set to place a 3.25 percent cap on credit card processing fees, to encourage merchants to accept cashless payments.41
J.P. Morgan has analyzed 34 e-commerce markets to decipher the trends and challenges driving global e-commerce in 2020. To access our insights on a country-by-country basis, click here.