E-Commerce
The Digital Transformation Of The Neighborhood Supermarket
---
J.P. Morgan's grocery industry expert speaks about the changing relationship between consumers and grocery stores.
A Conversation with J.P. Morgan's Head of Multi-industries Wholesale Payments Maureen Elworthy on the State of Grocery and Digital Payments
Today's grocery store has evolved into a shopping destination at which consumers can buy everything from prescriptions and flowers to a fresh cup of coffee to perk them up as they browse the aisles. But far from being places for discretionary spending, COVID-19 made it clear that grocery stores are essential to households and communities across the U.S.
The pandemic introduced new challenges for U.S. grocers, with everything from basic store operations to supply chain management requiring careful planning and execution to protect suppliers, employees and customers. At the same time awareness and adoption of digital-first grocery shopping experiences is surging. Deemed essential businesses early in the pandemic, America's grocery stores have played a critical role in helping individuals and communities adapt to a new normal.
Noting how grocery retail began with general store employees picking and delivering items from a customer's list, J.P. Morgan Merchant Services' Grocery Industry head Maureen Elworthy believes digital transformation and the global pandemic have brought the grocery shopping experience full circle.
Here, Maureen shares insights into the way COVID-19 and digital sales channels are reinventing grocery and specifically the way consumers shop and pay.
As of October 2020, the U.S. is still in the midst of the COVID-19 pandemic. How has the pandemic changed the way grocery stores operate?
From the start of the pandemic, it was clear that grocery stores were essential businesses and they would need to adapt to new ways of serving customers including through digital channels.
According to the Food Marketing Institute, the volume of online and mobile sales increased and has remained at an elevated level as consumers become habituated with new ways to shop for groceries.1
Within grocery stores, business continuity, inventory management and employee and customer safety have been top priorities. Specifically, high-traffic and high-touch areas, such as checkout lanes, had to be made as hygienic as possible.
Early in the pandemic, this saw well-meaning store employees spraying card terminals with disinfectants which could lead to equipment malfunctions. Stores quickly adapted by placing clear overlays over PIN-pads which could more safely be disinfected. Additional areas that needed special attention included shopping carts, counters and handles on freezer cases.
How have payments been affected by the pandemic?
As online and mobile sales grew, the number of card-not-present transactions increased. Food retailers, who are far more accustomed to card-present transactions and cash payments, have had to face some unexpected challenges, such as coin and currency shortages resulting from reduced overall economic activity.
As a store of value exchanged hand to hand, coins and currency are not an ideal payment method during a pandemic. Compared to cash, a card handled only by a customer is a more hygienic face-to-face payment method.
Obviously, the need for hygiene extends beyond the front-end checkout lanes to pharmacy, floral and customer service departments. Enabling contactless card payments throughout these high-touch areas helps to protect customers and employees. Looking across merchants, in 2020 we've seen an increase in debit card use as consumers seek to limit credit card debt in a time of economic uncertainty.
Grocers are quickly adapting store operations to capture and grow e-commerce sales.
Maureen Elworthy, Grocery Industry Head, J.P. Morgan Merchant Services
Digital-first shopping and payments have also become more popular among grocery shoppers. As a result, grocers are quickly adapting store operations to capture and grow e-commerce sales. Store aisles are more frequently filled with employees picking items for customers who will take delivery curbside.
Beginning in 2015, stronger EMV chip fraud safeguards began to cause fraud to shift to online and mobile channels. As a result, we have been advising our clients with e-commerce and omnichannel sales channels to implement and strengthen payment fraud mitigation controls. J.P. Morgan's Safetech fraud mitigation solution can proactively identify and prevent payment fraud without introducing friction into the digital shopping and payment experience.
At J.P. Morgan, we believe mobile apps that enable simple, frictionless and uniquely rewarding customer experiences – from shopping to payment and delivery – will be key to achieving and maintaining a digital competitive edge.
Chase recently advanced contactless card payments by issuing millions of contactless-enabled cards to account holders. What's the current state of contactless payments for grocers?
Chase launched contactless in late 2018 and has seen strong consumer adoption and interest in tapping to pay. Since the start of the COVID pandemic, both have grown as consumers are much more conscious of the hygiene benefits of contactless payments in addition to the speed, simplicity and security of "tapping" to pay.
As more businesses begin to reopen, we are seeing strong tap adoption, which is accelerating as we enter the fourth quarter. Specifically, we've seen strong consumer preference for contactless in daily transactions as well as customer requests to upgrade their current card to a contactless card. According to Visa, as of March 2020, 70% of face-to-face U.S. transactions occur at contactless-enabled locations.2
From the perspective of the payment brands, Visa, Mastercard and American Express quickly began educating merchants on the hygiene benefits of contactless payment acceptance which has helped drive awareness and adoption among grocers. In 2018, both Visa and Mastercard removed the need to capture and validate a signature for merchants that have deployed EMV chip technology. Tapping to pay builds on this rule change to create an even safer customer experience.
Contactless cards live up to their value proposition. They really are "fast, easy and secure." They speed up checkout lines, something every shopper will appreciate. They generally require less effort. And in the current environment — where many customers are concerned about the cleanliness of their check out experience — tapping to pay typically helps the customer touch the fewest surfaces.
Contactless cards live up to their value proposition. They really are 'fast, easy and secure'.
Maureen Elworthy, Grocery Industry Head, J.P. Morgan Merchant Services
With consumer interest in online- and mobile-first grocery shopping experiences growing, what are some e-commerce best practices food retailers should consider?
A few best practices immediately come to mind. The first being the importance of grocers owning their own digital sales channels and thinking of things like mobile apps as core to their business success.
Next would be eliminating friction from the payment experience by securely maintaining customers' payment credentials online. There's also a need to optimize card-not-present payment performance, from approval rates to managing transaction costs to fraud exposure.
Finally, grocers need to create an e-commerce platform that can easily adapt to change through APIs and cloud-based architecture.
What are some long-term opportunities and challenges that grocers may encounter post COVID?
The first is optimizing branded online and mobile sales channels to attract, grow and protect revenue and customer loyalty. It's important to create frictionless digital payment experiences by mirroring card-on-file, subscription-type business models.
It's also key to remain vigilant against card-not-present payment fraud, including counterfeit and account take-over.
Also, makers of packaged consumer goods need their direct-to-consumer strategies to either present some grocers with a new competitive challenge or become effective aggregators of such strategies.
Driving Digital Innovation
Since 2017, J.P. Morgan has made transformative investments in technology, with a focus on improving the way our clients receive and manage payments. Our industry expertise and next generation payments platform is designed to make it easier for grocery stores to capture, grow and protect revenue and customer loyalty.
To learn more about contactless payment acceptance, contact your J.P. Morgan representative.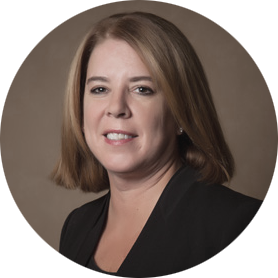 Maureen Elworthy is an Executive Director in Wholesale Payments Solutions for JPMorgan Chase & Co. She leads the team responsible for shaping the strategy for the way Chase Merchant Services successfully leverages our partners across the firm to provide payment processing and business solutions to JPMorgan Chase clients globally.
Maureen brings over 20 years of retail, wholesale and ecommerce treasury experience including international payments. Prior to joining J.P. Morgan, she was the Director of Treasury for Royal Ahold with global responsibilities for payments including management of card acquiring and card associations across five countries. Maureen also had responsibility for US operations cash management, financial risk management, corporate finance, liquidity and investment strategy.