E-Commerce
Creating seamless payment experiences
How Seamless Digital Experiences Make Brands More Relevant and Valuable
---
"By 2024, global consumers are expected to make 1.1 trillion noncash payments as they purchase goods and services using a mix of online, mobile and connected devices."1 As established brands and start-ups compete to capture, grow and protect their share of global consumer spend, those that connect, interact and transact in the most seamless and personal ways will be best positioned to grow wallet and market share.

"Consumers are demanding more personalization and seamless eCommerce experiences," says Cindy Turner, a managing director at JPMorgan Chase Merchant Services. "They have raised expectations and expect retailers to know who they are, what they're shopping for and they want to know that their data is stored securely. Consumers are also not satisfied with friction of any kind. Add friction and you see drop-offs."
It's not that retailers don't want to provide more seamless experiences; it's just that it's taken a while for technology to get to a place where every consumer and company can transact safely and efficiently. Shopping-related technology is also changing so rapidly that it's been hard for businesses to catch up. Using biometric identifiers, such as a fingerprint or facial recognition, to quickly make a purchase, is a relatively recent development, according to Turner.
To her, a seamless online experience happens when people can buy goods quickly, easily and securely. It's using passive authentication, such as face and touch ID, where the credentials are already loaded into the wallet and ready to pay; it's eliminating friction at checkout – like the Amazon Buy Now button; it's providing me peace of mind knowing that my data is secure.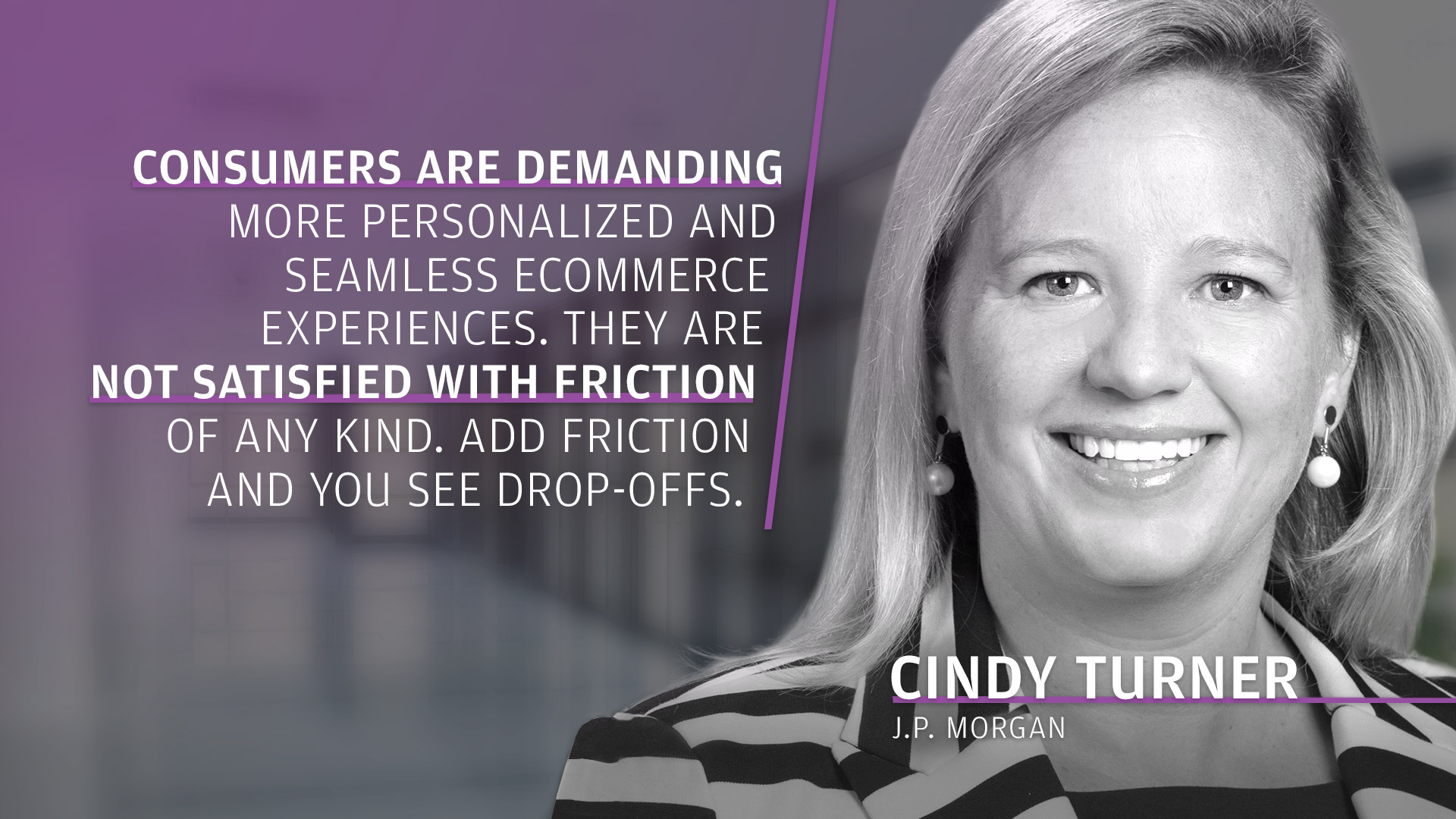 Giving you control over your development efforts

"We offer merchants a simplified digital wallet integration, connecting them to the most commonly used digital methods of payments." Says Cindy Turner, a managing director at J.P. Morgan Merchant Services. Accepting digital wallets like Apple Pay®, Google Pay™, Visa Checkout and Samsung Pay® helps expand your customer reach.
Our connectivity tools, application programming interfaces, and software development kits provide a method to enter credentials with consumer authentication — such as geo-location, geo-fencing, geo-marketing, and geo-targeting, says Turner.
"Our Developer Center is designed to enable new client experiences, increase the speed and agility of new product delivery, and provide a rich suite of resources available to our clients. It allows you to browse, build, test and see results in real time." says Turner. You can even use our marketing toolkit to promote your new solution to your customers. Our integration consultants can help you find the right solution for your business and provide the very best in secure, easy-to-use solutions for you and your customers.2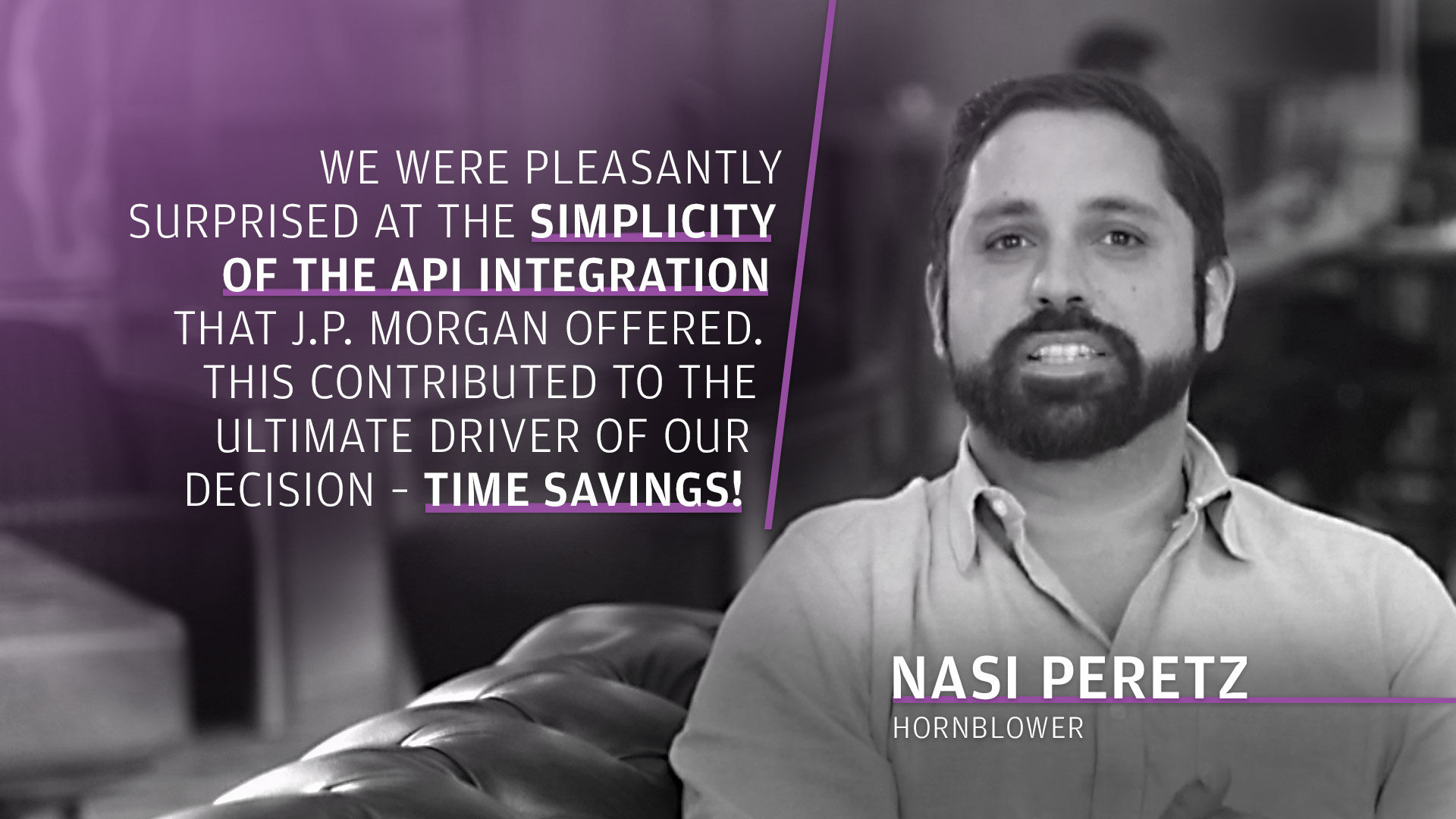 Curating a personalized experience
In the future, we are going to see that customers crave a curated discovery experience that delivers a set of brands that are personalized to their preferences. The future is going to offer this with time sensitivity and paired with a friction free interface. Gone are the days of unnecessary authentications since our technology solutions will be smart and contextually savvy. The introduction of new technology has enabled merchants to blur the lines between in-store and online payments.
We see an explosion of highly contextual and location aware solutions in the market. The intersection between a client's desire for immediacy and the ability to purchase in app by leveraging one- touch, one-click and one-blink technology is upon us.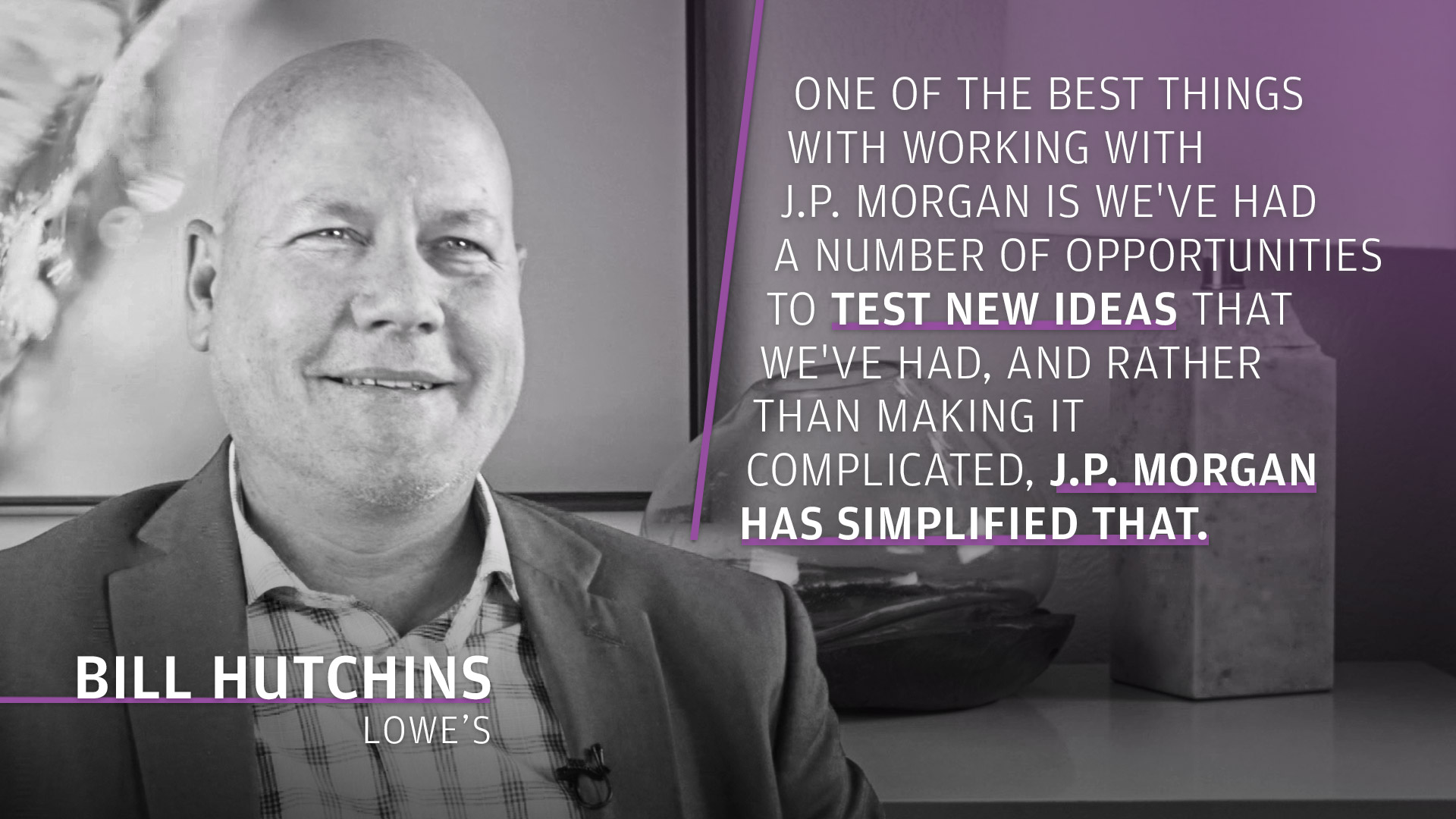 To learn how we can help you unlock more strategic value from payments, please contact your J.P. Morgan representative.3
1.
Business Insider, The Payments Forecast Book 2019: Global Payments
3.
2017-2019 J.P. Morgan Annual Reports.
Apple and Apple Pay are trademarks of Apple Inc., registered in the U.S. and other countries.
Google Pay is a trademark of Google LLC.

Samsung Pay is a trademark of Samsung Electronics Co., Ltd. Use only in accordance with law. Contact your bank or financial institution to verify that it is a Samsung Pay participant. Samsung Pay is available on select Samsung devices.

Visa is a registered trademark of Visa International Service Association and is used by the issuer pursuant to license from Visa USA Inc.

Amazon, the Amazon.com logo, the smile logo, Amazon Pay Now, and all related logos are trademarks of Amazon or its affiliates.