Retail
JPMorgan Chase Issuing and Acquiring Experts Talk Contactless Payments
---
Two of JPMorgan Chase's card payment experts discuss the current state of contactless payments and how they are enhancing the way merchants and consumers interact.
A leader in both card issuing and merchant services, JPMorgan Chase is committed to making payments faster, safer and more secure for millions of consumers and businesses. As the COVID-19 pandemic continues to drive awareness and use of contactless in-store payments across the U.S., two of the firm's card issuing and payment processing experts discuss the benefits of a recent card payment innovation.
While contactless payments in stores can be made with both smartphone-enabled digital wallets and plastic cards, as of the fourth quarter of 2020 J.P. Morgan sees cards being used more frequently by consumers to make face-to-face contactless payments. Here we ask two of the firm's contactless payments experts to share insight into the growing shift away from swiping and inserting cards at the point of sale.
Rory Wilson, a Vice President in Chase's card issuing business, shares unique insight into Chase's issuance of contactless-enabled cards which began in 2018 and what it means to millions of U.S. consumers. Meanwhile Robyn Thompson, a Vice President in J.P. Morgan's Wholesale Payments group discusses the benefit contactless payments bring to millions of point of sale environments across the country.
As an issuer and an acquirer, JPMorgan Chase has a unique perspective on the shift to contactless payments. How are cardmembers and merchants driving demand and adoption of contactless card payments at the point of sale?
Rory: Chase launched contactless cards in late 2018 and has seen strong consumer adoption and interest in tapping to pay. Since the start of the COVID pandemic, both have grown as consumers are much more conscious of the safety benefits of contactless payments — in addition to the speed, simplicity and security of "tapping" to pay.
As more businesses begin to reopen, we are seeing strong tap adoption, which is accelerating as we enter the fourth quarter of 2020. We've seen strong consumer preference for contactless in daily transactions.
Robyn: During the early stages of the pandemic it became imperative for merchants to re-think their revenue models in order to survive. According to Visa, 67% of small businesses changed their business and revenue model to keep their business on track.1
Restaurants and retailers shifted to a buy online or in-app with curbside pickup model, driving customers to either enter their payment credential with each checkout or use a digital wallet. Now that businesses are re-opened, customers can decide to shop at retailers providing a safe, touchless checkout.
Has COVID-19 increased awareness and adoption of contactless payments?
Rory: Yes, COVID-19 has made "contactless" a household term in a lot of ways. Payment and purchase options have evolved as consumer preferences have shifted. We are seeing significant tap growth in the grocery, wholesale clubs and quick service restaurant segments, which is not surprising given the pandemic's impact on consumer purchasing behavior. Also the Metropolitan Transportation Authority (MTA) has recently completed conversion of the bus and subway system in New York City to accept tap to pay, which has been a significant awareness builder for many consumers.
Robyn: COVID-19 has definitely increased awareness of contactless payments. Industries that have historically required their consumers to touch a common surface like public transportation and parking are now strongly recommending the use of contactless payment methods to prevent the spread of the virus.
When did Chase begin issuing contactless cards? How many contactless-ready Visa cards are in circulation?
Rory: We began issuing contactless cards in November of 2018 and the majority of our consumer cards are now contactless. As a leading card issuer in the U.S., ensuring that all of our cardmembers have great payment experiences is a top priority.
At the payment brand level, what does Visa network data tell us about contactless use and spending trends?
Rory: Visa network data suggests that COVID-19 has increased consumer demand for contactless payments on a global level. Importantly, Visa notes that 70% of cardmembers who are new to contactless payments report they will continue usage post pandemic.
A Visa study also found that 80% of surveyed consumers are concerned about touching payment readers. 54% of respondents indicated they would switch to a new store that has the ability to accept contactless payments.
Robyn: According to Visa's Canadian business, overall contactless transactions increased by 9% between March 2020 and June 2020 and digital wallet transactions grew 7% in that same time frame. The industries with the highest growth in digital wallet payments at the point of sale from Jan 2020 to June 2020 are grocery (+8%), fuel (+3%) and home improvement (+3%).
Are contactless payments unique to the U.S.?
Rory: No, contactless payments are available at points-of-sale around the world, with the U.S. being one of the last large markets to focus on conversion.
Robyn: Digital wallet payments have been adopted globally, but the ramp up has been slower in the U.S. mainly because of consumer concerns about the data security.
How do contactless cards change the in-store payment experience for consumers?
Rory: Contactless cards live up to their value proposition. They really are "fast, easy and secure." They speed up checkout lines, something every shopper will appreciate. They generally require less effort. And in the current environment — where many customers are concerned about the cleanliness of their check out experience — tapping to pay typically helps the customer touch fewer surfaces.
And something both consumers and merchants can appreciate, contactless cards have the same security benefits as an EMV card.
What level of effort is required for merchants to enable contactless cards?
Robyn: Accepting contactless payments at the POS is super easy, merchants only need a near-field communications (NFC) enabled terminal to allow customers to tap their cards and go.
What are the benefits of enabling contactless card acceptance for merchants?
Rory: Successful merchants care deeply about customer satisfaction. We believe enhancing the speed and security of face-to-face transactions improves the customer experience. As consumers continue to adopt and use contactless cards, contactless-ready merchants will likely stand out in their minds for the right reasons.
Robyn: Merchants that accept digital wallet payments can potentially experience fewer chargeback losses, a lift in authorization rates and a faster checkout experience for their customers.
Can contactless payments be made through other payment methods (e.g., smartphones)?
Rory: Yes, however we see stronger demand from consumers for tapping to pay with their physical card rather than digital wallets in store.
What should merchants and consumers know about the security of contactless cards?
Rory: Point-of-sale fraud has been reduced by 76% since the introduction of EMV Chip technology. Contactless cards feature the same level of security.
Robyn: A unique number (token) is assigned to the cardmember's credit/debit card, when it's added to the mobile device and that unique number is shared with merchants at the time of purchase; the cardmember's credit card number is not compromised if the merchant has a security breach.
The pairing of the cryptogram with the token also makes it impossible for a fraudster to re-use payment credentials.
What should merchants do to drive awareness and adoption of contactless card payments?
Rory: Well-placed signage near card terminals that feature approved contactless iconography is a simple way to promote the ability to tap a card or smartphone. Having knowledgeable staff available to address any concerns or questions customers have about contactless payments is strongly recommended. Both Visa and a merchant's payment processor can help ensure signage and employee training are up to the task.
Robyn: Merchants should train their teams on how to support customers who want to pay with their smart devices at the POS and should display the digital wallet decals on their storefront windows and terminals.
Do You Have An Effective Digital Payment Strategy?
According to a recent Forbes Insight and J.P. Morgan survey of 300 global business leaders, improving the speed and simplicity of online and mobile payments is a top strategic priority. Consumers want the ability to make transactions whenever and wherever they want – and do so without worrying about fraud or other security threads. To offer a class-leading e-commerce service, merchants must keep all of these imperatives in mind.
However, staying on the cutting edge to facilitate these priorities can be resource-intensive for engineering and IT teams — and also require diverse investments in development and security resources that many companies do not want or can't afford to make. J.P. Morgan's approach to deploying flexible payment APIs and scalable cloud platforms can help businesses maintain best-in-class capabilities without dedicating resources to building and maintaining their own technology stack.
To be sure, the rapid pace of development in payments should be a top priority for merchants, especially now that e-commerce adoption is racing ahead. Given all that's at stake, it's important to work with trusted partners with capabilities in many areas.
As a global provider of innovative payment and treasury solutions, J.P. Morgan is helping the world's most successful brands accelerate digital transformation and enhance their ability to capture, grow and protect value.
To learn more, contact your J.P. Morgan representative.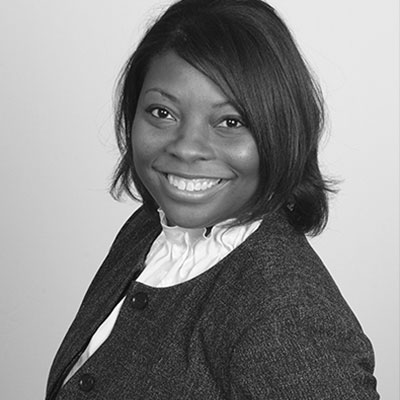 Robyn Thompson, Vice President, Senior Product Manager in J.P. Morgan Merchant Services.
Merchant Services is a leading provider of payment, fraud management and data security solutions, processing more than $1.4 trillion in card volume and capable of authorizing transactions in more than 130 countries. Robyn is responsible for the product management, development and delivery of digital wallets and ecommerce payments. She is focused on making Merchant Services easier to implement. She has spent the last couple of years driving the digital payments transformation across J.P. Morgan's issuing and acquiring businesses.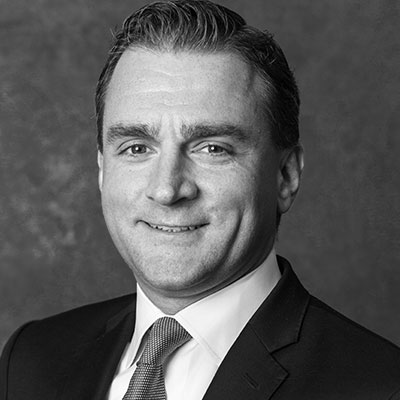 Rory J. Wilson, Vice President, Marketing Strategy, Chase Card Services.
Chase Card Services is one of the largest issuers of credit cards in the United States. Rory is responsible for the product management and marketing of contactless features across all of Chase's credit card products. Since launching contactless in 2018, he has been focused on marketing the benefits of tapping to pay to Chase cardmembers. He also serves as a subject matter expert for contactless card payments across the consumer and merchant businesses at JPMorgan Chase & Co.
---
Not all products and services are available in all geographic areas. Eligibility for particular products and services is subject to final determination by JPMC and or its affiliates/subsidiaries. This material does not constitute a commitment by any JPMC entity to extend or arrange credit or to provide any other products or services and JPMC reserves the right to withdraw at any time. All services are subject to applicable laws, regulations, and applicable approvals and notifications.
Notwithstanding anything to the contrary, the statements in this material are confidential and proprietary to JPMC and are not intended to be legally binding. Any products, services, terms or other matters described herein (other than in respect of confidentiality) are subject to the terms of separate legally binding documentation and/or are subject to change without notice.
For Informational/Educational Purposes Only: The author's views may differ from other employees and departments of JPMorgan Chase & Co. Views and strategies described may not be appropriate for everyone, and are not intended as specific advice/recommendation for any individual. You should carefully consider your needs and objectives before making any decisions, and consult the appropriate professional(s). Outlooks and past performance are not guarantees of future results.
J.P. Morgan is the marketing name for the Wholesale Payments business of JPMorgan Chase Bank, N.A. and its affiliates worldwide.
Deposit and credit card products provided by JPMorgan Chase Bank, N.A. Member FDIC.
JPMorgan Chase Bank, N.A., organized under the laws of U.S.A. with limited liability.
© 2020 JPMorgan Chase & Co. All Rights Reserved.