E-Commerce
J.P. Morgan Sees Record-setting E-commerce Start to 2020 Holiday
---
J.P. Morgan Merchant Services reports dramatic growth in year-over-year Black Friday Weekend spending for 2020.
As the #1 e-commerce payment processor in the U.S. with 2019 transaction volume exceeding $1.5 trillion1, J.P. Morgan's card-present and card-not-present processing scale can provide uniquely valuable insight into consumer spending during the peak holiday shopping season.
J.P. Morgan Merchant Services' combined in-store and e-commerce payment authorization volume for the 2020 Black Friday Weekend increased 15 percent over 2019. On Cyber Monday alone, J.P. Morgan processed nearly 25 percent more online and mobile payment authorizations than on Cyber Monday in 2019 – record-setting processing volume that demonstrates the importance of e-commerce sales.2
Unsurprisingly, the COVID-19 pandemic saw J.P. Morgan's in-store payment authorization volume for the Black Friday Weekend fall just over 12 percent compared to 2019.
A Fundamentally Different Shopping Season
In 2020, the COVID-19 pandemic shifted both discretionary and everyday spending to digital channels as access to brick-and-mortar retailers was limited. This appears to have led to the Black Friday Weekend expanding to "Black November" as this year merchants started enticing consumers to begin holiday shopping as early as November 1.
Whether shoppers started early or held out until the last minute, the 2020 holiday shopping season is shaping up to be fundamentally different due to the increasing importance of digital sales channels.
Uniquely Valuable Insight
Digital transformation is increasing the amount of strategically valuable data available to businesses leaders. J.P. Morgan Merchant Services' Data Science team provides our clients with actionable insights they can use to optimize card approval rates, manage transaction costs, mitigate fraud and grow revenue. Our Payment Optimization Framework provides a data-driven approach to continuously monitoring, benchmarking and optimizing payment acceptance. J.P. Morgan clients can also integrate payment data with treasury tools to help them improve cash flow reporting, forecasting and utilization.
Do You Have An Effective Digital Payment Strategy?
According to a recent Forbes Insight and J.P. Morgan survey of 300 global business leaders, improving the speed and simplicity of online and mobile payments is a top strategic priority. Consumers want the ability to make transactions whenever and wherever they want – and do so without worrying about fraud or other security threats. To offer a class-leading e-commerce service, merchants must keep all of these imperatives in mind.
However, staying on the cutting edge to facilitate these priorities can be resource-intensive for engineering and IT teams — and also require diverse investments in development and security resources that many companies do not want or can't afford to make. J.P. Morgan's approach to deploying flexible payment APIs and scalable cloud platforms can help businesses maintain best-in-class capabilities without dedicating resources to building and maintaining their own technology stack.
To be sure, the rapid pace of development in payments should be a top priority for merchants, especially now that e-commerce adoption is racing ahead. Given all that's at stake, it's important to work with trusted partners with capabilities in many areas.
As a global provider of innovative payment and treasury solutions, J.P. Morgan is helping the world's most successful brands accelerate digital transformation and enhance their ability to capture, grow and protect value.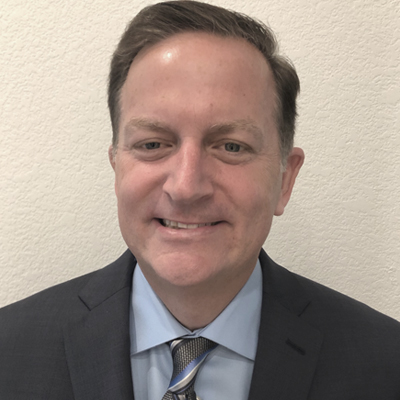 Doug Smith, Executive Director, J.P. Morgan
As Head of Marketing for J.P. Morgan Merchant Services, Doug serves global clients by communicating our brand story, value proposition and innovation agenda. As a leader in B2B Marketing, his team is responsible for product marketing, competitive intelligence, go-to-market, and modern storytelling. Prior to J.P. Morgan, Doug spent 17 years at Microsoft most recently leading Office 365 Product Marketing for Enterprise and prior to that was responsible for the launch of Windows 10 globally. His educational background includes a BBA in Marketing from Texas A&M University and MBA from Thunderbird, Graduate School of Management.
---
To learn more, please contact your J.P. Morgan representative.
---