What Will China's Economic Growth Look Like in 2022?
March 17, 2022
China's annual growth target has been set at around 5.5%, which is higher than J.P. Morgan Research's baseline assumption of a 5% floor target. The 5.5% target implies that average sequential growth will need to recover quarter-over-quarter to a 6.5% seasonally adjusted annual rate (SAAR) pace, which is above trend. This is challenging amid domestic and external uncertainties and will likely necessitate more policy support.
China real GDP growth vs. government target
Source: NBS, J.P. Morgan. Real GDP growth was consistently higher than the government's growth target from 1999 until 2014. In 2020, real GDP growth plummeted and no growth target was set during the COVID-19 pandemic. J.P. Morgan forecasts GDP growth for 2022 will be slightly lower than the government's annual target of around 5.5%.
Fiscal policy will play a leading role. J.P. Morgan estimates a fiscal thrust at 0.8% of GDP, including a large scale of tax and fee reduction for the manufacturing sector and small businesses, fiscal transfer from central to local government and carry-over of under-utilized fiscal funds from the previous year. Meanwhile, monetary policy will likely be neutral with easing bias, with further small policy rate reduction.
Is China's Housing Market at Risk?
We expect the property market slowdown will continue in the first half of 2022, before bottoming and stabilizing in the second half of the year.
Haibin Zhu, Chief China Economist and Head of Greater China Economic Research
China's housing market is suffering from weakening demand. J.P. Morgan Equity Research estimates that housing demand (from household formation, urbanization, quality improvement/investment and public housing) peaked around 2017. Demand for housing is predicted to fall 47% by 2030, suggesting the current housing sector slowdown is structural and cyclical.
China's housing sector has been a pillar of the economy, directly contributing 14-15% of GDP including construction and real estate and about 25% of GDP if also taking into account upstream and downstream sectors. The current situation is similar to the real estate slowdown of 2015 but there are also some major differences. Housing inventory is lower than in 2015, especially in low-tier cities. However, housing market fundamentals and the current policy environment suggest that a repeat of the post-2015 rebound is unlikely. Also in contrast to 2015, the M&A market has almost dried up as most developers are concerned about funding conditions.

Housing policy fine-tuning has recently started. The main shifts to note are:
A relaxation of mortgage policy. This aims to lift housing demand, in part by accelerating mortgage loan approvals and lowering mortgage rates
Guidance to extend normal working capital loans to property developers. However, banks are still reluctant to do so
Guidance to support M&A activity in the housing market. This may benefit state-owned enterprise (SOE) developers, allowing them to expand their market share. However, these measures are unlikely to ease funding stress for real estate developers quickly
Fine-tuning in pre-sale fund management. China uses the pre-sale system, allowing developers to begin the sale process before a project's completion. Advance payment accounts for 37% of developers' funding, so any excessive tightening can lead to a sustained slowdown in housing market activity and more developer defaults. Recent news of uniform pre-sale fund management can help correct for excessive tightening and mitigate liquidity stress for developers
City-level housing policy relaxation. In recent weeks, dozens of cities have announced different local policies to boost housing demand. More cities will likely follow suit in the coming months

How will the situation evolve? "We expect the property market slowdown will continue in the first half of 2022, before bottoming and stabilizing in the second half of the year," said Haibin Zhu, Chief China Economist and Head of Greater China Economic Research at J.P. Morgan. "The liquidity and credit distress of private real estate developers may not diminish soon, leading to more defaults and possible spillovers to local government-related entities." So far, policy adjustment is not sufficient to change housing market dynamics. Demand-side adjustments to address weak home sales are important though, including affordable housing policy measures.
Market share of property developers in China by default risk
Source: J.P. Morgan estimate. 62.6% of property developers have a low risk of default. However, 18.2% of developers are at risk of default and 15.4% face a high level of risk. A further 3.8% is shown as 'unidentified'.
What Will China's Inflation Rate Be in 2022?
J.P. Morgan Research expects full-year consumer price index (CPI) inflation to average about 1.7% year-over-year in 2022, compared to 0.9% in 2021. Annual producer price index (PPI) inflation will likely remain elevated but the trend should moderate, especially in the second half of 2022. The forecast for full-year 2022 PPI inflation is 5.2% year-over-year.
Looking at the broader picture, this suggests the wide gap between CPI and PPI seen in 2021 will narrow significantly, with easing PPI inflation and a modest pick-up in CPI inflation. This reflects the expectation that "two-speed recovery" from the pandemic, with strong manufacturing growth and sluggish service sector activity, will become more balanced going forward.
CPI and PPI inflation in China
Source: NBS, J.P. Morgan. CPI inflation picked up in 2020 before dropping and remaining fairly steady. PPI inflation has seen more peaks and troughs since 2016, rising dramatically in 2021. In 2022, J.P. Morgan Research forecasts a drop in PPI and a modest pick-up in CPI, narrowing the gap and indicating a "two-speed recovery" from the pandemic.

What will affect CPI inflation in 2022? Pork prices have been one of the key drivers since 2019. A high base suggests pork prices will remain a drag on annual headline CPI inflation through early 2022. On the demand side, consumer spending and service activity is expected to normalize, recovering moderately through 2022. On the supply side, there is concern that inflation drivers will rotate from supply chain bottlenecks to labor shortages and wage pressure. However, urban disposable income growth per capita is still underperforming the 7%-8% pre-pandemic annual average. Wage-push inflation pressure appears less concerning in China compared to other economies.
In terms of PPI, China saw a significant spike in 2021. A 27-year high was reached in October, with a 13.5% year-over-year increase. PPI acceleration appears to have surpassed the trend in global commodity prices, in part reflecting the near-term impact of the electricity supply shock and policy push for de-carbonization. PPI inflation has come down to 8.8% in February and is expected to further moderate with fine-tuning in the approach to de-carbonization and weakening in real estate investment. Nonetheless, the recent spike in global commodity prices due to geopolitical tension is an unexpected supply shock, and this may dramatically change the inflation dynamics depending on how it evolves. The spike in global commodity prices will have a larger impact on China's PPI; in general, a $10 increase per barrel in oil prices would lift China's PPI by 0.4%pt.
Will China's Zero-COVID Policy Stay in Place?
It is expected that China's zero-COVID policy will continue throughout 2022, with deviations only in the case of major medical advances or severe break-through infection waves. There are three main reasons why China is reluctant to shift away from its zero-COVID policy: public health, cost-benefit analysis and political considerations.
The government has successfully controlled the pandemic, so China's starting position is quite different from most other countries. The public's attitude towards COVID-19 remains conservative and increased infections would likely lead to behavioral changes, causing a disruptive decline in economic activity.
---
China's production has remained resilient under current health control measures. Exports and foreign direct investment reached new historical highs in 2021, plus international travel restrictions lowered services trade deficit by roughly $12 billion per month and contributed to a high current account surplus.
---
Successful epidemic control has clear political benefits. With the 20th Party Congress happening in late 2022, it is difficult for the government to abandon its current policy.
---
The Lunar New Year holiday saw billions of people travelling to spend time with their families. However, the holiday looked very different from normal years when it was considered the world's largest annual migration of people. Travel rules were strict and workers were encouraged to remain at home over the holiday period. Strict measures were also enforced in certain municipalities and towns to help prevent the spread of COVID-19 ahead of the Winter Olympics, which started in the same week as the Lunar New Year holiday.
Restrictions on mobility have curtailed the recovery of consumption and services activity. Successful virus containment will be crucial for recovery in the service sector, including tourism, transportation, culture, entertainment, catering and accommodation, which are still struggling to return to pre-pandemic trends. The retail sector is also lagging – despite a record "Singles Day" shopping holiday, for example, growth has been lackluster.
Will the China-U.S. Relationship Improve?
Overall, it is unlikely that China's relationship with the U.S. will take a clear turn for better or worse in 2022. Instead, the relationship is likely to improve in certain areas (e.g., global climate change and pandemic control) but potentially deteriorate in others (such as geopolitics).
Both parties have agreed on the importance of managing strategic risks, preventing competition from morphing into conflict. Emerging and foundational technology has now become the focus of strategic competition and the Biden administration has announced several more rounds of sanctions on leading Chinese technology companies. Beyond sanctions, the U.S. is likely to pass several anti-China competition bills with bipartisan support in 2022. The U.S. Innovation and Competition Act, which contains $50 billion in subsidies for the U.S. semiconductor industry, is one to watch.
There have been mixed developments in finance and economics. On the positive side, China has accelerated the pace of financial opening, with ownership restrictions removed for foreign financial institutions, limitations on the scope of business operations relaxed and channels for cross-border investment expanded. Onshore stock and bond markets have been included in all major global equity and bond indices. On the negative side, there is still a very real threat of Chinese firms being delisted on the U.S. stock market. The U.S Securities and Exchange Commission (SEC) intends to implement a law that would see foreign firms removed from U.S. exchanges if they fail to comply with accounting rules and regulatory information requests. Currently, Mainland China and Hong Kong SAR are the only jurisdictions that do not allow inspections. The SEC has outlined the process for imposing initial trading bans after three years of non-compliance, a period which may even be reduced to two years.
Adapted from J.P. Morgan's economic research report "Ten questions about China in 2022", January 10 2022, by Haibin Zhu, Grace Ng and Tingting Ge.

Related Insights

Explore key economic and market forecasts for 2022 from J.P. Morgan Research.
When Will the Chip Shortage End?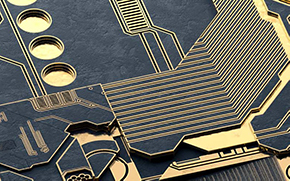 When Will the Chip Shortage End?
How long will the semiconductor crisis last? Here's how the chip shortage will play out according to J.P. Morgan Research.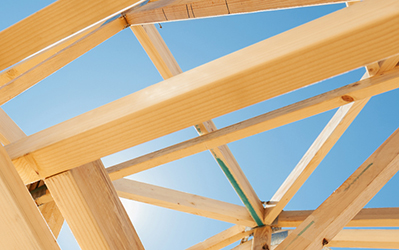 J.P. Morgan's Research team leverages cutting-edge technologies and innovative tools to bring clients industry-leading analysis and investment advice.
This communication is provided for information purposes only. Please read J.P. Morgan research reports related to its contents for more information, including important disclosures. JPMorgan Chase & Co. or its affiliates and/or subsidiaries (collectively, J.P. Morgan) normally make a market and trade as principal in securities, other financial products and other asset classes that may be discussed in this communication.
This communication has been prepared based upon information, including market prices, data and other information, from sources believed to be reliable, but J.P. Morgan does not warrant its completeness or accuracy except with respect to any disclosures relative to J.P. Morgan and/or its affiliates and an analyst's involvement with any company (or security, other financial product or other asset class) that may be the subject of this communication. Any opinions and estimates constitute our judgment as of the date of this material and are subject to change without notice. Past performance is not indicative of future results. This communication is not intended as an offer or solicitation for the purchase or sale of any financial instrument. J.P. Morgan Research does not provide individually tailored investment advice. Any opinions and recommendations herein do not take into account individual client circumstances, objectives, or needs and are not intended as recommendations of particular securities, financial instruments or strategies to particular clients. You must make your own independent decisions regarding any securities, financial instruments or strategies mentioned or related to the information herein. Periodic updates may be provided on companies, issuers or industries based on specific developments or announcements, market conditions or any other publicly available information. However, J.P. Morgan may be restricted from updating information contained in this communication for regulatory or other reasons. Clients should contact analysts and execute transactions through a J.P. Morgan subsidiary or affiliate in their home jurisdiction unless governing law permits otherwise.
This communication may not be redistributed or retransmitted, in whole or in part, or in any form or manner, without the express written consent of J.P. Morgan. Any unauthorized use or disclosure is prohibited. Receipt and review of this information constitutes your agreement not to redistribute or retransmit the contents and information contained in this communication without first obtaining express permission from an authorized officer of J.P. Morgan. Copyright 2022 JPMorgan Chase & Co. All rights reserved.
You're now leaving J.P. Morgan
J.P. Morgan's website and/or mobile terms, privacy and security policies don't apply to the site or app you're about to visit. Please review its terms, privacy and security policies to see how they apply to you. J.P. Morgan isn't responsible for (and doesn't provide) any products, services or content at this third-party site or app, except for products and services that explicitly carry the J.P. Morgan name.