E-commerce Payments Trends
2020 E-commerce Payments Trends Report: Norway
---
Norway, a nation that prefers to spend on smartphones, is increasingly becoming a hotbed for e-commerce innovation.
Key Takeaways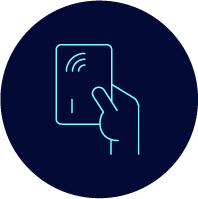 With high bank, smartphone and internet penetration, Norway has excellent infrastructure in place to support e-commerce merchants. Cards are a priority for online payments.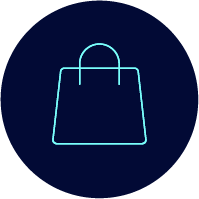 Norway represents a strong opportunity for cross-border sales, with one in four items bought from another country already. High domestic prices for goods are driving Norwegians to international sites in search of a bargain. Given Norway's familiarity with overseas shopping, website experience and language expectations are high.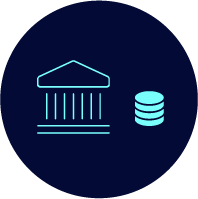 The Nordics has localized payment infrastructure, apps and VAT rules, which take place outside of the EU infrastructure seen throughout much of the rest of Europe. Newcomers should make sure they understand and comply with the unique features of this market.
E-commerce is now firmly entrenched in Norway, a country boasting excellent digital infrastructure and a society comfortable with adapting to new technology. A large majority of the population—79 percent—has already shopped online, the same figure as European e-commerce leader, the UK.1 E-commerce accounts for 12.7 percent of all retail in the country.2


From this strong baseline, the movement restrictions imposed by the COVID-19 pandemic led to increased sales volumes in the first half of 2020, especially in areas like electronics, digital media and food. State postal service Posten Norge reported that its shipment volumes jumped by 150 percent during this period.3 However, there was also a collapse in online sales for events tickets and travel.


Norway is proving to be a test bed for emerging e-commerce concepts. For example, 'live shopping', whereby an online shopper is guided around a physical store, is being trialed by domestic electronics retailer Elkjøp.4 A network of e-commerce parcel lockers are being rolled out across the country in 2020, which are opened via Bluetooth, supported by Posten Norge.5

A Nation of Confident Online Spenders Spurs Moderate Growth to 2023
Norway's e-commerce market is worth EUR13.8 billion (US$15.8 billion).6 Travel was the largest market segment by sales value prior to COVID-19, which put a halt to non-essential travel spending. Travel, fashion and consumer electronics are the largest market segments by value.7


E-commerce sales have risen rapidly over the past four years, with the market expanding by 18.8 percent in 2017 alone. This pace has since slowed slightly, and is forecast to continue at a compound annual growth rate (CAGR) of 9.7 percent to 2023.8


Norway's citizens spend high amounts online. At an average of EUR2,994.11 per year, they are second only to the UK in Europe.9
Mobile Commerce Grows Rapidly
With 53 percent of transactions completed via mobile, Norway has one of the highest mobile commerce rates in Europe, outranking much larger e-commerce economies such as France and Germany.10


Mobile commerce is therefore growing at a faster pace than overall e-commerce in Norway, and is expected to increase at a compound annual growth rate of 15.9 percent to 2023, to become a EUR13.2 billion market.11


Norway shops on the move. Desktops do not feature in the top three preferred devices for e-commerce: instead, laptops are most popular, followed by smartphones and then tablets.12



Norway is a Mobile Commerce-First Nation
Smartphone penetration is high in Norway, at 90.14 percent.13 This has led to mobile commerce being the primary channel for online shopping. Both apps and browsers are popular platforms, taking a roughly equal share of sales.


Norway's overall internet penetration is almost complete, at 98 percent. In March 2020, 5G launched on a limited basis in Norway, and will increase in availability in the coming years, further encouraging on the go spending.14 Some 20 percent of Norwegians have said they will switch to 5G as soon as it becomes available to them.15


The most popular shopping apps in Norway include Zalando, Wish and Klarna.16 Local payment apps such as Vipps allow users to make one-click smartphone payments on merchant sites without needing to input address and payment details.
Cards are Norway's Preferred Payment Method
Merchants should prioritize their card payment functions. Cards are the number-one way to pay, taking half of all transactions.17 Card penetration is high in Norway, at 2.69 debit cards per capita and 1.61 credit cards.18 BankAxept, Norway's domestic card scheme, became enabled for online use in late 2017, further driving uptake. It is typically co-branded with Visa® or Mastercard®, so the cards can be used for international purchases. 19


Bank transfers are the second-most popular way to pay online in Norway, and are forecast to take just under a third (32 percent) of the payments market by 2023. Other methods, such as cash and open invoice, take only minor shares.20


Digital payment app Vipps takes payments via a customer's domestic bank card, and has to date been used by 69 percent of the population to pay for a product online. Developed by the country's largest bank, Den Norske Bank (DNB), it is an open application that can be used by customers from any Norwegian bank.21
Cross-Border Commerce Takes a Quarter of Norway's E-commerce Market
Cross-border shopping is a key feature of Nordic e-commerce, taking a quarter of all e-commerce sales (25 percent).22 Six out of 10 consumers have already shopped cross-border.23


China leads as the most popular international shopping destination, and offers a vast and competitively priced product inventory. The U.S. and UK are both world-leading e-commerce destinations and are the second- and third-most popular destinations for Norwegians to shop from, respectively.24


Norway and Sweden have historically had a strong cross-border physical retail trade. However, new retail rules introduced in the second half of 2020, which are designed to limit cross-infection between the countries, may drive consumers online to search for discounts instead.25
Pay Attention to Incoming, Localized Payment Infrastructure and Fees
Regulation/trends
P27 is an incoming joint initiative by Danske Bank, Handelsbanken, Nordea, OP Financial Group, SEB and Swedbank. They are creating a pan-Nordic payment infrastructure to enable real-time payments in multiple currencies.26,27
Complexity: Low
Norway has low complexity for new market entrants, with no requirement to have a local entity and no restrictions on currency or foreign exchange.28
Barriers or benefits to e-commerce market entry
Cross-border purchases enjoyed a VAT exemption for items below NOK350 (US$37). The Norwegian government has decided to remove this limit from April 2020. This may dampen demand for lower-value international shopping.29
Factors driving the cost of payment acceptance
BankAxept has a fixed fee per transaction (NOK0.21, which is discounted at higher transaction volumes) and a merchant monthly fee of NOK150. Consumer credit and debit card transactions typically incur an interchange fee ranging between 0.2-0.3 percent of the transaction value.30
Vipps has a fee of 2.99 percent per transaction for <10 million NOK annual turnover and 1.99 percent per transaction for >10 million NOK annual sales.31
J.P. Morgan has analyzed 34 e-commerce markets to decipher the trends and challenges driving global e-commerce in 2020. To access our insights on a country-by-country basis, click here.