Payments Optimisation
Optimising your e-commerce authorisations? Approval rate is not the only metric in town.
---
Measuring success by authorisation rates alone may seem like the most obvious route to success in your acquiring strategy, but it could lead to increased costs through more chargebacks or higher scheme fees. Implement a more rounded approach that aims for the optimal customer experience rather than just the highest authorisation rates.
Consider the case of the disappointed home baker, looking to get their hands on the latest banneton basket. They make a purchase on their preferred website. The card payment goes through, but unknown to them, the process is not quite right. Possibly, the payment message has been incorrectly flagged as recurring when it should have been a one-time transaction. This enabled an authorisation in this instance - but at what cost?
Three days later they discover an overdraft fee on their account and challenge the purchase by filing a chargeback. The merchant is out of pocket while their customer's satisfaction has taken a hit and they may not return to the site in future.
Ensure your acquirer is sending fully transparent information to the card schemes
Inflated authorisation rates will inevitably lead to a net loss as the gains made from approvals can easily be reversed (and more) by chargeback costs and scheme fees. For those merchants who are working with multiple acquirers (or considering such a move) it is imperative to look at the entire life cycle.
Your acquirer should be committing to a fully transparent relationship with the payment networks and clearly advising merchants on any potentially impacting scheme rule changes. The richness of this data and the ability to review declines and response codes will help you optimise your authorisations and grow your business while keeping unnecessary costs down. Read more about the benefits of an advocacy outreach programme with the payment schemes.
Build a full range of metrics, starting but not finishing with authorisation rates
The most successful authorisation optimisation strategies look at a range of metrics, helping the acquirer understand the relationship between approvals, costs, and fraud.
As a start, measure authorisation rates, chargebacks, fraud reports, disputes and fees. Consult your acquirer on how to use machine learning software to help this process.
Layer your customer experience metrics (e.g. NPS, conversion, brand tracking, engagement) over these payment metrics. Are they telling the same story? If your authorisations are looking a lot more positive than what your customers are telling you, you may expect to see hidden costs to your business surface very soon.
Support your e-commerce metrics programme with a proactive acquiring strategy. Your acquirer can help you:
1. Manage wallets and use tokenisation
2. Optimise your transaction messages
3. Develop a balanced and targeted re-try strategy
4. Build advocacy and outreach with issuers
Learn more about the revenue-driving tactics you can implement in your authorisation optimisation strategy.
Contact your J.P. Morgan representative or call our merchant support team on:
Europe: +353 1 726 2909
UK: +44 845 399 1130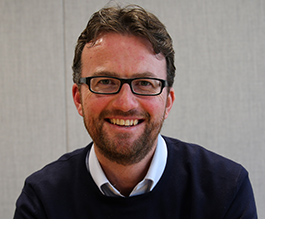 Alan Fitzgerald heads up the European Analytics team where he works closely with European and global merchants. Alan and his team of data scientists have extensive experience in helping merchants optimise their payments through delivering actionable insights to improve authorisation rates, reduce chargebacks and fraud while keeping costs down.