Markets and Economy
Why Inflation Isn't a Threat Today
Prices have risen sharply on high-profile products from cars to lumber. Is it time to worry about inflation? Not yet, and here's why.
---
Key points:
Reports of rising prices have sparked inflation fears.
Pricing shocks should prove temporary if they're rooted in lingering pandemic supply chain issues.
There is little evidence that COVID-19 relief spending is driving up prices.
The Federal Reserve will hesitate to withdraw monetary support until the labor market nears full employment.
Supply chains woes versus inflation
The pandemic disrupted manufacturing supply chains, spurring scarcity of vital components like microchips, lumber and petroleum byproducts. But supply chain shocks don't necessarily cause sustained inflation.
When demand for finished products rises faster than anticipated, manufacturers can run short of crucial components and raw materials, causing supply chain bottlenecks.
Bottlenecks can result in production cutbacks and rising prices, but they should not be confused with a widespread overheating and inflationary trend.
Overheating happens when aggregate demand overwhelms the economy's underlying potential to supply goods and services. That is not happening today. Current slack in the labor market implies that businesses could readily add workers to increase production if they need to.
Supply shocks will likely prove transitory.
Manufacturing capacity, meet demand
Climbing prices of materials should encourage manufacturers to ramp up production to meet demand, resolving bottlenecks as more orders are processed. The manufacturing capacity is there, but demand has only started to catch up to pre-pandemic levels.
Vehicle sales recovered to pre-lockdown levels earlier this year, but have only averaged 15 million units annualized—below the 17 million pre-pandemic pace—as deferred purchases have not been recouped.
Before COVID-19 hit, manufacturers had little trouble sourcing microchips. But if current demand continues, they can start clearing bottlenecks as production accelerates.
Similarly, airfares are being driven up not because of extraordinary passenger volume—boardings also remain far below their pre-pandemic levels—but because airlines have been relatively slow to return mothballed jets to service.
The economy is more than capable of meeting the current level of demand for these products. When it does, prices should stabilize.
Is COVID-19 relief driving inflation?
There is little reason to believe that relief spending is responsible for rising prices. If stimulus spending were creating inflationary pressure, the nation's aggregate consumption—as seen in comprehensive measures like GDP or gross domestic output (GDO)—would be elevated.
Congressional aid packages and executive actions have released roughly $7 trillion into the U.S. economy over the past year.
Despite this spending, GDP hasn't fully regained its pre-pandemic trajectory.
This implies that federal relief funds have replaced lost income, doing little to create artificial demand.
Pre-pandemic, the economy was able to sustain its current level of consumption without sparking inflation. With demand still lagging, what would likely be different now?
The Fed stays the course
The Federal Reserve is unlikely to back off its accommodative monetary stance with millions still unemployed, given its dual mandate to maintain price stability while maximizing employment.
Excessive demand drives inflation, which generally sparks a demand for labor.
Policymakers, meanwhile, are looking past a single month's price reports toward the current elevated level of unemployment.
Regarding recent price spikes, Randal Quarles, the Fed's Vice Chair for Supervision, told the U.S. House Financial Services Committee on May 19: "History would tell us that the economy is unlikely to undergo these (current) inflationary pressures for a long period of time."
The Fed has also signaled its willingness to let inflation run above target if necessary to sustain job growth. In fact, it has built significant credibility behind its 2% inflation target, which continues to anchor market expectations.
Eventually interest rates should normalize as the economy returns to full employment.
What to watch
For signs of sustained inflationary pressure, watch where prices are rising. The Bureau of Labor Statistics divides its Consumer Price Index over some 200 categories. If price increases are spread across a wide variety of goods and services, it could be a sign of economic overheating. But if price increases are being driven by a small group of products with known supply chain issues, temporary bottlenecks are likely to blame.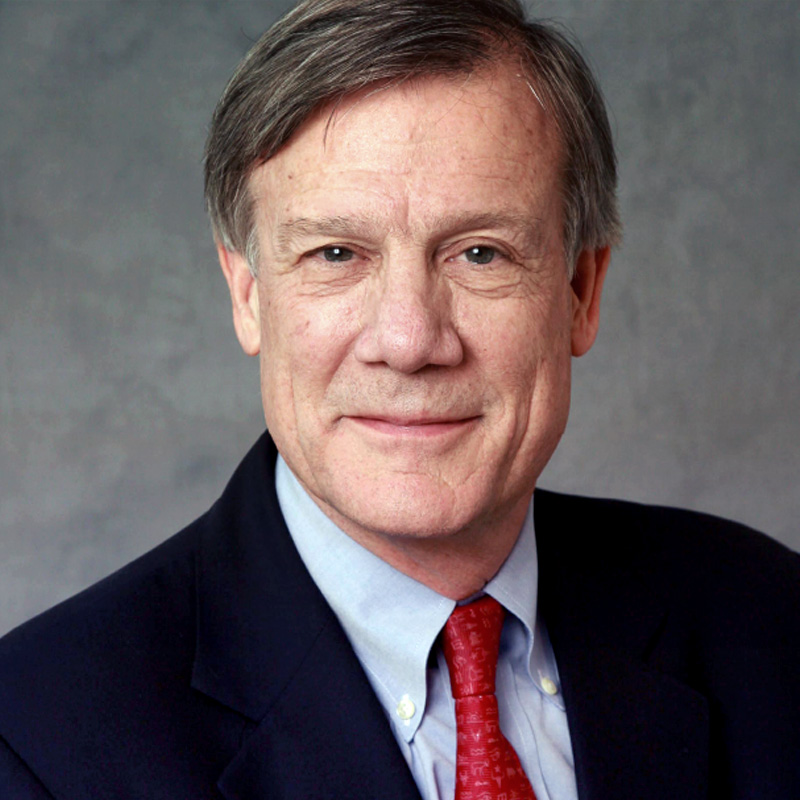 Jim Glassman is the Managing Director and Head Economist for Commercial Banking. From regulations and technology to globalization and consumer habits, Jim's insights are used by companies and industries to help them better understand the changing economy and its impact on their businesses.
© 2021 JPMorgan Chase & Co. All rights reserved. JPMorgan Chase Bank, N.A. Member FDIC. Visit jpmorgan.com/cb-disclaimer for disclosures and disclaimers related to this content.
---