Markets and Economy
The US Automotive Sector Revs Up
The automotive industry is riding high atop the business cycle as excess inventories fall to their target levels and pent-up demand fuels record sales.
---
Key points:
Vehicle sales—a major discretionary spending area for consumers—are often a good indicator of US economic health.
Auto production rebounded in recent months after dipping last fall due to the General Motors labor dispute and excess inventory at dealerships.
Pent-up demand may continue to boost sales—many young people delayed buying a car during the last recession, and the average age of a car on the road is at an all-time high.
The coronavirus is disrupting global supply chains, but the impact on US auto manufacturers has been limited so far.
A rising economic tide lifts car sales: At the top of the business cycle, vehicle sales are holding near record highs for five years in a row; total sales volume in January 2020 reached nearly 17 million units annualized.
Buying a new car has become an increasingly affordable discretionary purchase as household wealth reaches record highs and interest rates remain historically low.
Efficiency gains have helped light trucks and SUVs capture a growing share of the market.
The number of hybrids and electric vehicles is steadily growing, but these vehicles still represent a relatively small 4.3 percent of sales.
Globally, total vehicle sales approached 80 million units last year. Demand is rapidly growing in Asia's developing economies.
Accounting for pent-up demand: A decade into the expansion, auto sales are still enjoying a post-recession rebound. Since the peak of the past business cycle in 2007, auto sales have averaged just 15.2 million units annually due to depressed sales from 2008-2012.
Many young people put off car ownership during the recovery, relying instead on ride-sharing services and public transportation. As their financial situations improve, demand for vehicles should rise.
Other households appear to have delayed replacing an aging vehicle. The average age of a vehicle on the road has reached an all-time high of eight years.
The combination of these factors may mean that auto sales could maintain their current 17 million-unit annualized pace for several years.
Excess inventories evaporate: Vehicle production sagged in the fall of 2019 as dealerships accumulated excess inventory, but production is ramping up again and inventories are declining.
Domestic auto manufacturing declined to 10.8 million units in 2019, largely due to labor disputes and excess inventory at dealerships.
In the past couple of months, inventories declined toward their 60-day target—dealers aim for enough inventory to handle about 60 days of sales, or twice the number of vehicles sold in a month.
Dealerships may also choose to expand their inventories in anticipation of strong sales this summer.
Combined with a new GM labor agreement, the evaporation of excess inventories should help manufacturing rise toward a sustainable 11.8 million-unit pace of production in 2020.
Shielding supply chains from the coronavirus: Disruptions in Chinese manufacturing caused by the outbreak are rippling through assembly lines worldwide, but US auto plants have been relatively unaffected so far.
Approximately 30,000 components go into every new vehicle and many are single-sourced from China.
Many Chinese factories have halted production during the outbreak, forcing auto plants in Korea and Japan to idle.
US auto manufacturers imported $20 billion in parts from China last year.
Fortunately, many US manufacturers prepared for a supply chain slowdown ahead of the Chinese New Year by stockpiling Chinese components.
With inventories back on track with demand and household wealth reaching new highs, 2020 could be a strong year for US vehicle production numbers and sales.
---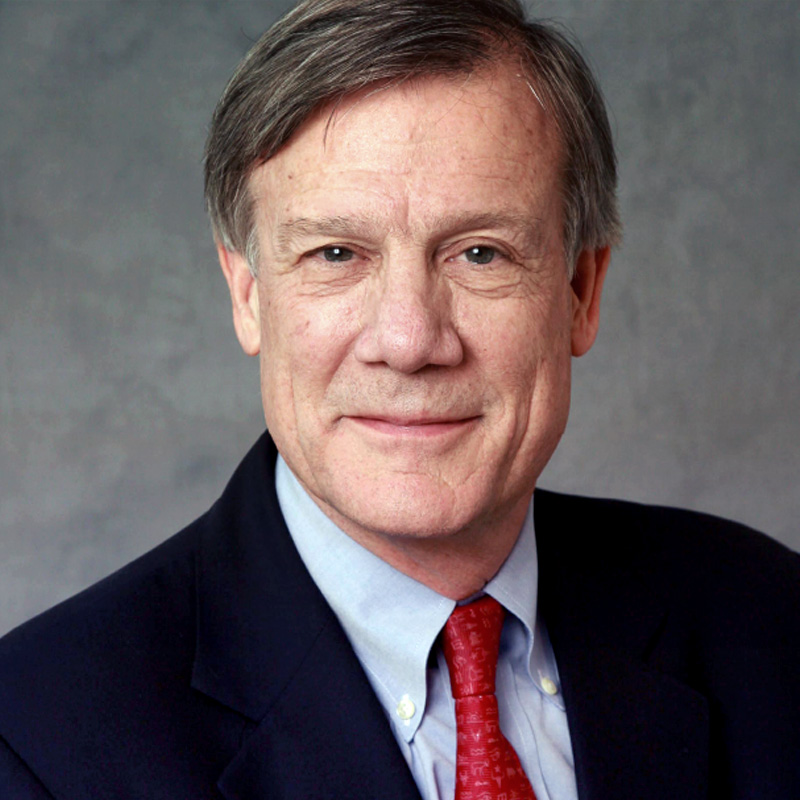 Jim Glassman is the Managing Director and Head Economist for Commercial Banking. From regulations and technology to globalization and consumer habits, Jim's insights are used by companies and industries to help them better understand the changing economy and its impact on their businesses.
---