Markets and Economy
Year in Review: A Turbulent 2020 Yields Bright Spots for 2021
In a year defined by COVID-19 disruptions, the economy has proven remarkably adaptable with a nearly full return of national output. However, some industrial sectors won't return to normal until the virus is contained.
---
Key points:
This spring's contraction was like nothing since the Great Depression—and yet, things could have been much worse.
Low interest rates and tame inflation enabled a massive program of monetary and fiscal relief that may have kept the pandemic from becoming a full depression.
The maturation of e-commerce and telecommuting technology allowed large segments of the economy to safely continue.
Despite COVID-19's sustained impact on daily life, by Thanksgiving, GDP had likely climbed to 96% of where it would likely have been without the spring pandemic shock.
Air travel and energy production have been dormant since spring, while indoor gathering places have been closed or constrained by public health measures.
Though employment has recovered about 70% of the ground it lost in March and April, the economy is still five million jobs short of February employment levels. However, those numbers don't count the four million people who dropped out of the workforce in March and April and have not yet returned.
If the virus can be contained in early 2021 by the vaccines, a true recovery by midyear seems possible.
Spring shutdowns brought economic shocks: In March, the pandemic abruptly ended the longest U.S. economic expansion in history. However, the economy showed its underlying strength in the face of an unprecedented crisis that immediately produced:
Headline unemployment of 15%-20%, the highest since the Great Depression.
Workplace closures keeping approximately 50 million workers at home.
A 15% contraction in the nation's economic output, marking the worst quarter in U.S. history.
Fortunately, the Coronavirus Aid, Relief, and Economic Security Act (CARES Act) likely prevented the sharp contraction from becoming a prolonged financial crisis.
Low interest rates allowed Congress and the administration to authorize the release of up to $4.7 trillion of deficit-financed relief spending while the Federal Reserve's asset purchase program helped bond markets absorb the surging federal deficit without crowding out private lending.
The Paycheck Protection Program kept workers on the payrolls of businesses temporarily shut down by the pandemic, likely stemming the tide of layoffs.
With inflation falling just short of the Federal Reserve's 2% target, there was little obstacle to dropping the short-term interest rate target to zero, making credit available to struggling businesses.
Stimulus spending created a $2.5 trillion jump in retail bank deposits as the household savings rate rose from 8% to 33%.
Over the summer, the economy proved adaptable: Daily life may have been severely disrupted, but most economic activity soon adapted to the new normal.
The pandemic struck at a time of maturing e-commerce and telecommuting technologies, allowing large segments of the economy to continue operating safely.
Some sectors, like residential construction, capital goods production and real estate saw strong growth following the COVID-19 contraction with new home sales up 50% over pre-pandemic levels.
Trade flows also saw a rapid recovery, with imported consumer goods leading the way. Steady demand from American consumers helped stabilize Asia's industrializing economies.
U.S. aggregate output moved within four percentage points of regaining its pre-pandemic trajectory, a remarkable rebound considering COVID-19's ongoing disruptions.
Autumn came, and some sectors were still struggling: Booming real estate and capital goods markets may have obscured more persistent weaknesses in the economy.
Air travel remained significantly depressed as passengers continued to delay trips, creating a ripple effect through the hospitality and tourism industries.
Energy exploration has fallen sharply along with oil prices. The North American rig count has dropped by more than half over the past year.
However, the unemployment rate fell to 6.7% in November, down from spring's double-digit levels. COVID-19 vaccine approvals could likely speed this trajectory.
Winter could bring crosscurrents: COVID-19 cases are rising with the possibility of further state and local shutdowns that could reverse some of the year's economic gains.
Cases were increasing going into the holiday period, suggesting that new restrictions on high-risk settings could be coming.
However, optimism surrounding potential vaccines is growing. If approval and distribution run smoothly, some experts say the pandemic could be contained as early as the first half of 2021. This could make dislocations from any wintertime shutdowns temporary.
A sustained rise in household savings implies that consumers are holding nearly $1 trillion in pent-up demand awaiting full reopening of the economy.
The forward-looking equities market appears to be pricing in a return to normal next year. Investors are confident that historically high profitability and strong global growth will resume driving the market in 2021.
So far, COVID-19's economic impact hasn't resembled a typical recession. Though GDP has rebounded close to pre-pandemic levels, the job market still has significant ground to cover. A full economic recovery likely won't be possible until an effective vaccine is widely distributed and the virus is contained.
---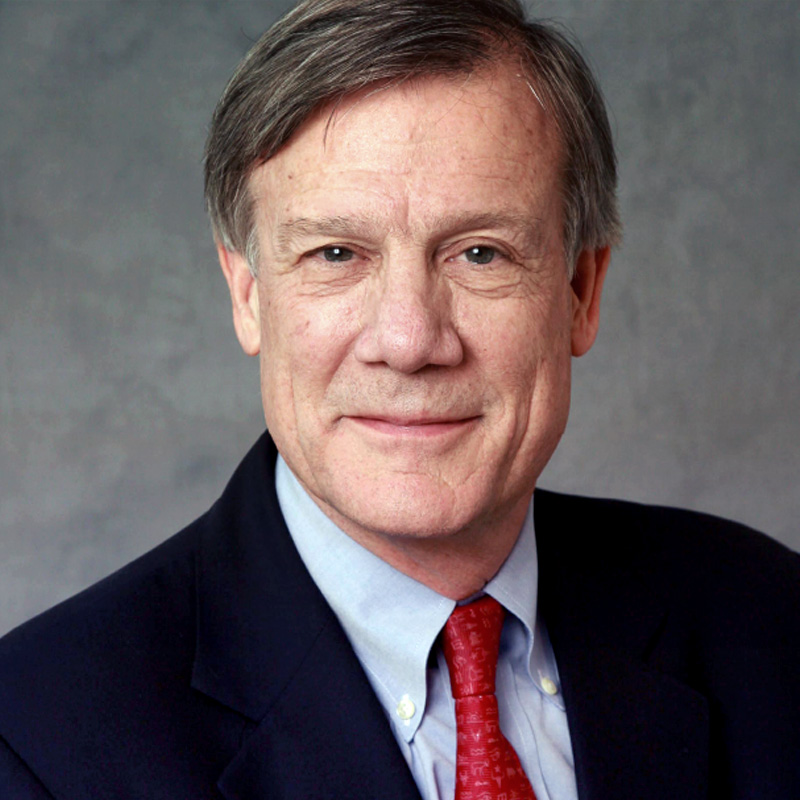 Jim Glassman is the Managing Director and Head Economist for Commercial Banking. From regulations and technology to globalization and consumer habits, Jim's insights are used by companies and industries to help them better understand the changing economy and its impact on their businesses.
---