Leadership
Founders and Experts Share Tips for Scaling Innovative Businesses
---
Whether you're working to get your startup off the ground or propel it to the next level, having the right knowledge at your fingertips is critical as you scale. Much of this insight comes from trusted mentors, colleagues and friends—your broad network that serves as sounding board, gut check and voice of experience. And every happenstance connection could make a difference in whether your company succeeds or flops.
From entrepreneurs to influencers, Scale Up New York by J.P. Morgan brought together innovation economy leaders for a series of panel discussions, thought-provoking presentations and informal networking. Startup experts dove deep into everything a founder needs to know from Series A to exit and every stage in between. Read on to learn what they had to say.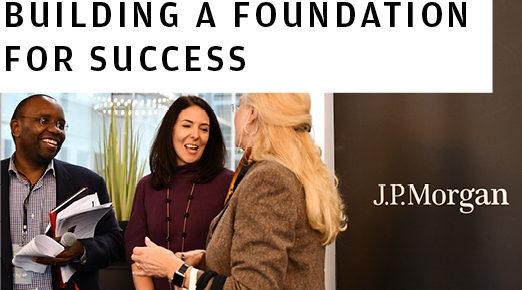 When you're establishing your business, getting it right the first time is crucial. From incorporation options and legal documentation to a solid team and intellectual property rights, if foundational issues aren't initiated correctly, they can derail your business down the line.
One of the most important decisions to make is what kind of corporation the company will be. Each option has different characteristics and tax benefits that carry implications for your startup's success. Not having agreements in place between fellow co-founders, expert advisers and initial contributors could lead to messy issues later. Signed legal documentation also can be an easily overlooked step in the early days that may haunt you later when you're preparing for your exit.
And most critical to the long-term success of your company: protecting intellectual property. Beyond patents or trademarks, it's the whole brain trust of your company that deserves security. Forgoing this protection can open you up to costly fees, disagreements around ownership and less equity.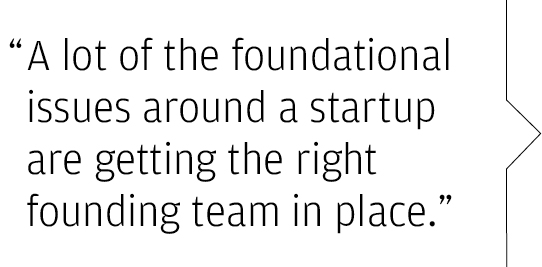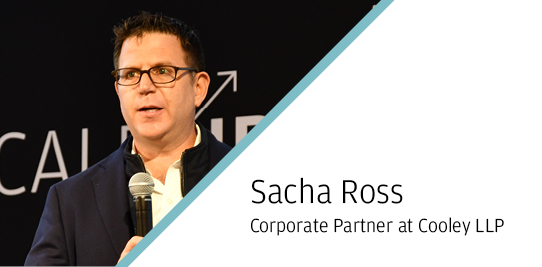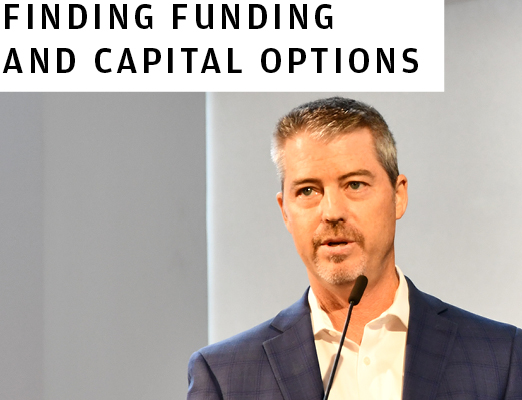 Capital options today are abundant: There are roughly 10 times as many providers lending today to high-growth startups than there were 15 years ago, says Tim Sandel, Managing Director, Middle Market Banking & Specialized Industries at J.P. Morgan. The debt options that are available to your business depend to a large degree on the stage of growth you're in along the growth stage life cycle, Sandel says.
And as you choose a partner, select one who's going to be there when things are going according to plan—and when they're not. The key is identifying a partner who can provide more than just debt but can also help you grow and achieve your strategic priorities. Experts advised looking for culture-fit investors who will get involved in your business at a level that works for you.
So how do you attract the right investor for your company? Venture capitalists point to showcasing who you are and what you're doing with passion.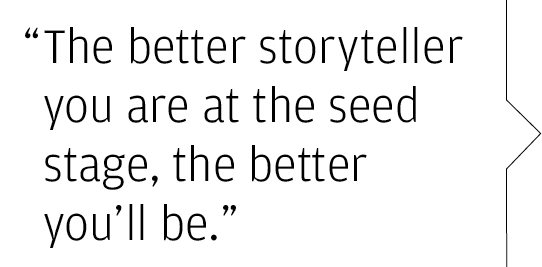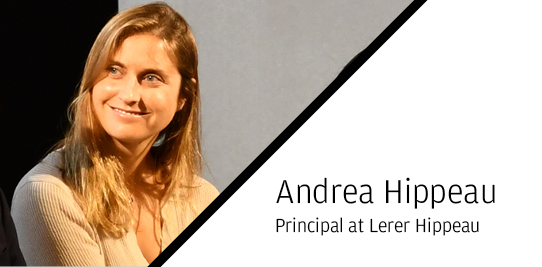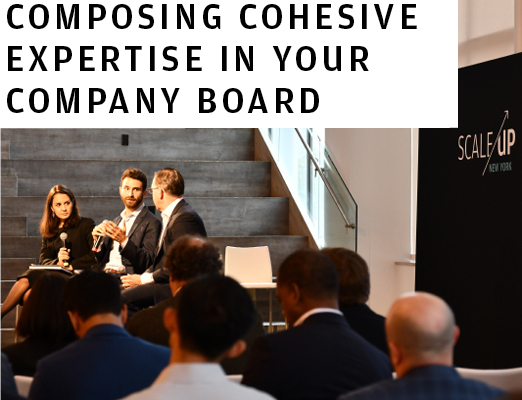 When thinking about your board composition, remember that it sets the tone for everything else. And your board today will help you attract talent to shape what your board looks like tomorrow.
How do you identify key advisers with the right expertise? Executive search firm expert Julia Penrose, Principal at Heidrick & Struggles, recommends filling your board with individuals versed in financial expertise, governance and compensation, domain experience and diversity. Then as you grow your board, having alignment on what you're looking for starts with prioritizing the gaps in key skills.
You also want to find board members who are enthusiastic about your company, its values and the mission, and who want to get involved in the day-to-day as you grow.
Finding these folks can start by looking around you and harnessing the power of the network effect: You're always networking as an entrepreneur and founder. You never know when you're going to meet someone who could help you from a board or advisory board perspective.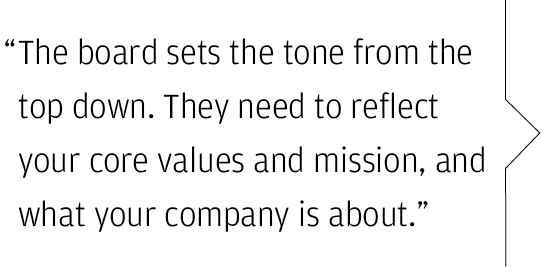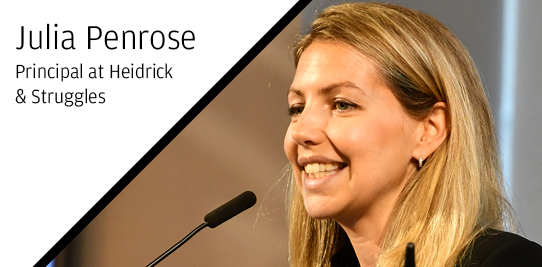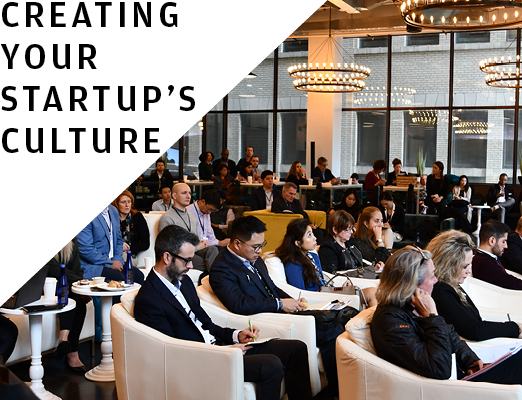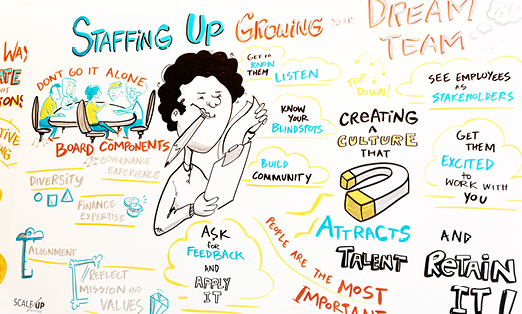 When you're under tremendous pressure, it's easy to forget that your employees are a stakeholder group just like your customers. And in today's competitive job market, culture is everything when recruiting top talent—whether it's your fifth or 50th employee. Is yours a place where people want to work? Does your company emulate its stated values within the everyday environment?
Investing in your employer brand from the outset can help differentiate your company while telling your unique story and value proposition. Workers who are attracted to startups often are looking for opportunity and flexibility—not only in sector but in day-to-day responsibilities. That's why developing policies and programs that meet these needs will authentically reflect the message you preach.
So where do you start? Hire people who are smarter than you and who have bought into the vision of your company and product or service. Make it apparent there are opportunities to grow very fast internally by offering department or location moves with ease. And invest in a talent leader who will think strategically about positioning your startup and attracting talent that will care about what you're doing.
Lastly, don't be hesitant to make staff changes when necessary. Letting people go can be painful but necessary if they don't fit the culture or meet productivity needs. And ignoring the issue can leave lasting ripple effects across the organization.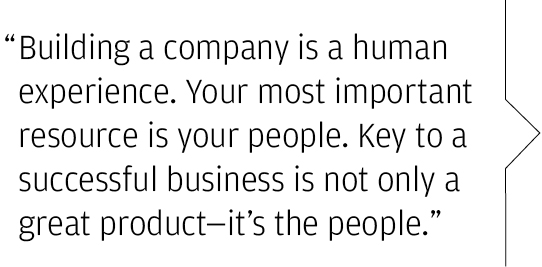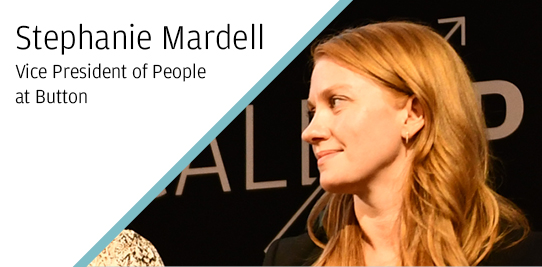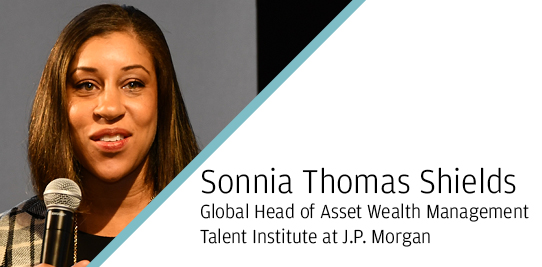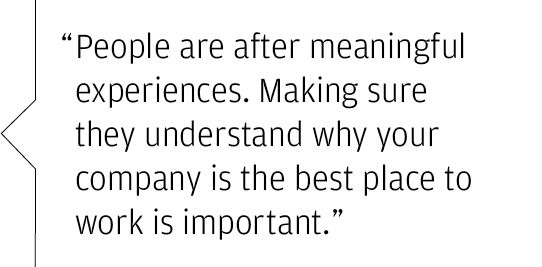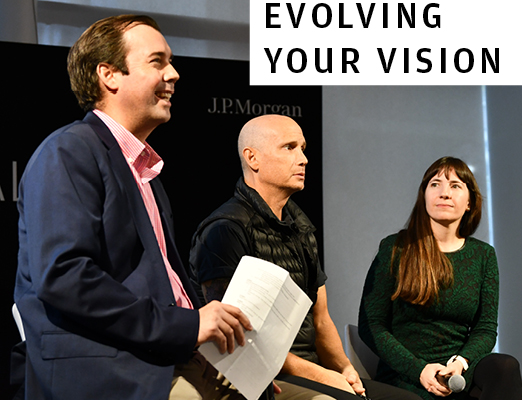 As your business booms and you expand into new markets, complexity grows and new opportunities materialize, often leading to pivotal decisions. Proactively navigating that evolution is key.
It's easy to get locked into your company vision and original strategy—so much so that you risk stagnancy and miss opportunities. Not considering a new iteration of your product, offering a new service, seeking outside funding or even divesting part, or all, of your company may stifle your organization's potential trajectory and keep you from continually evolving and ideating. After all, the vast majority of startups have pivoted from their initial plans. Experienced entrepreneurs recommend remaining flexible, intentional and transparent when making significant decisions.
Beyond the fear that comes with significant change, company-shifting choices can greatly impact operations. Understanding the magnitude of a new direction before you set out on that path can ensure you're prepared for the actions to follow. And recognizing failure ensures you iterate and learn from your mistakes.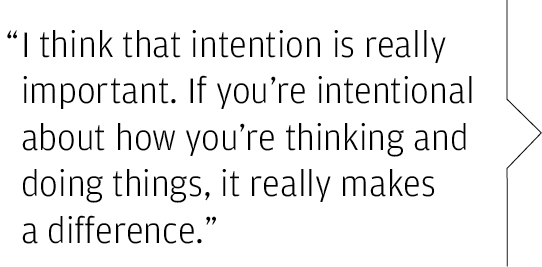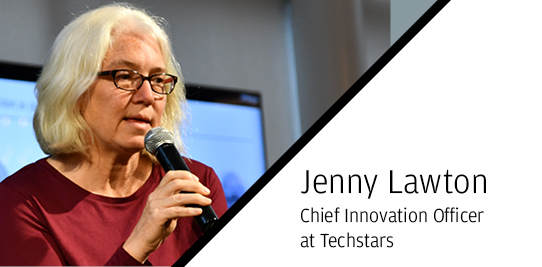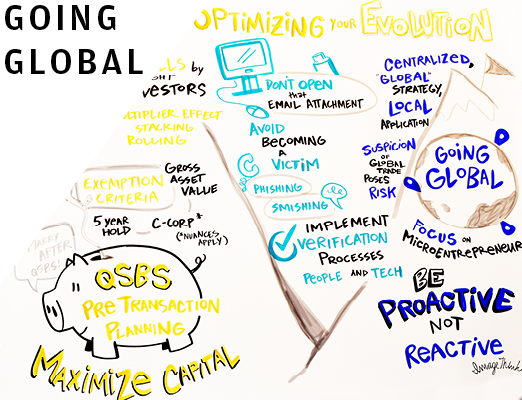 It's important to understand the risks and opportunities with taking your company worldwide.
Expanding internationally introduces new complexities as well as growth. That's why it's critical that you consult with experts who know the market you're looking to enter before you make a move. By consulting professionals, you learn about potential pitfalls to avoid.
It's also important to formalize your structures and processes as much as you can as you take your business to the next step. Building this muscle will serve as a bulwark against the challenges you'll encounter as your business faces deeper scrutiny from regulators or advisers. Focus your team on creating a strategy so you can be proactive, rather than reactive, to the new global environment in which you're operating.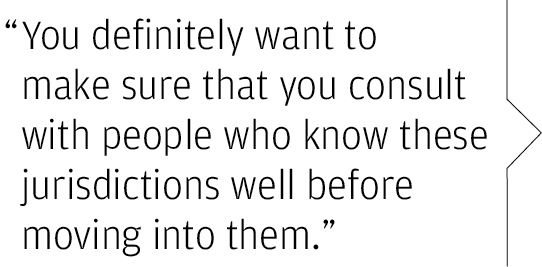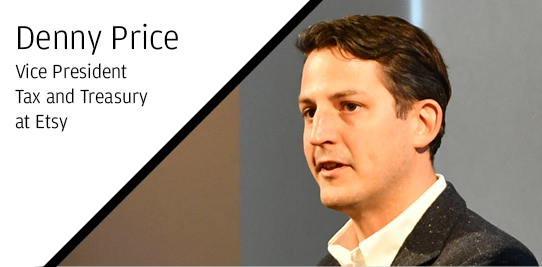 The material contained herein is intended as general market/economic commentary. Opinions expressed are those of the individuals named in this piece and may differ from those of other J.P. Morgan employees and affiliates. The above quotes/statistics may have been obtained from external sources deemed to be reliable, but we do not guarantee their accuracy or completeness. In no event shall JPMorgan Chase or any of its directors, officers, employees or agents be liable for any use of, for any decision made or action taken in reliance upon, or for any inaccuracies or errors in or omissions from, the information herein.