Markets and Economy
The Return of Consumer Spending
With January retail sales smashing expectations amid better news on the pandemic front, 2021 could be the year of the consumer. 
---
With January retail sales smashing expectations amid better news on the pandemic front, 2021 could be the year of the consumer. 
Key points:
Retail sales rose 5.3% in January—four points above expectations—alongside improving COVID-19 vaccine distribution and lower infections and hospitalizations. If such trends continue, the economy likely reopens faster.
Many consumers are positioned to spend more as the pandemic subsides. During 2020, U.S. household saving nearly doubled and booming market values in equities and real estate lifted household wealth between $9 trillion to $10 trillion.
Last year's federal stimulus packages helped real household income grow 3.7% in 2020, more than twice as fast as in 2019.
A return to normal lifestyle activities combined with significant pent-up consumer demand will likely spell the best kind of news for the hard-hit hospitality, travel and restaurant sectors.
Getting closer to logging off and stepping out: Consumer spending finished 2020 down only 2.6% as federal stimulus supported incomes and digital commerce proved efficient, affordable and surprisingly adaptable during shutdown. If health news continues to brighten, January's numbers suggest consumers could be more than ready to go beyond goods delivered to their homes and resume spending on the experiences and services they've missed during the pandemic.
If the pace of vaccination were to pick up to 3 million daily, the nation's population could be vaccinated by summer—a big step in putting the pandemic behind us and fully reopening the economy.
Despite job losses last spring, wages and salaries still increased over 2020 at a slightly slower rate than normal, leaving the year only a little slower than normal.
Major household expenditures that have done relatively well through the downturn, such as motor vehicles and real estate, may have limited room for above-trend growth as the year goes on.
But businesses that were shut down for much of 2020—restaurants, bars and small retailers—will have considerable ground to cover when the economy is fully reopened. So will air travel and its many downstream industries that support 5% of U.S. economic activity.
One month does not make a trend, and January's extraordinary retail sales report may be followed by months of volatility as vaccines roll out. But economic fundamentals are in place to support a strong rebound in consumer spending.
Household saving primes the pump: Now at 20.5% of income, the household saving rate is nearly triple its pre-pandemic level. If spending habits return to normal, retail activity stands to flourish.

Prior to the pandemic, the saving rate was steady—from January 2013 to January 2020, it stayed within a narrow 6% to 8% range.
If consumption habits return to normal after COVID-19, consumer spending could rise approximately $1 trillion annually.
Excess savings probably won't all be spent at once, of course, but it should increase consumers' purchasing power and build confidence.
The booming stock market and soaring home prices will likely have a significant impact. Historically, every dollar of windfall from rising asset prices has generated three to five cents of consumer spending, implying a $300 billion boost may be in store for 2021.
The psychology of pent-up demand: Assuming positive news on the pandemic front, consumers may focus their spending on experiences they've missed during COVID-19.

Even at the height of stay-at-home orders, consumers were able to buy most physical goods they desired.
Notably, sales of both durable goods (like appliances and cars) and non-durable goods (like groceries and clothing) grew at an above-trend pace in 2020 as consumers likely reshaped certain behaviors around the pandemic.
Outlays for services, however, declined sharply in 2020. After posting years of consistent 2% growth, the sector contracted 6.8% last year.
As the pandemic is brought under control, people will likely be eager to return to retail and service sector activities led by travel, dining out, live entertainment and regularly scheduled in-store shopping.
The Bottom Line
The pieces are in place for above-trend retail growth in 2021. Consumers are in a very strong position as vaccines hopefully bring the pandemic to an end.
For more economic insights, listen to our weekly Economic Take podcast.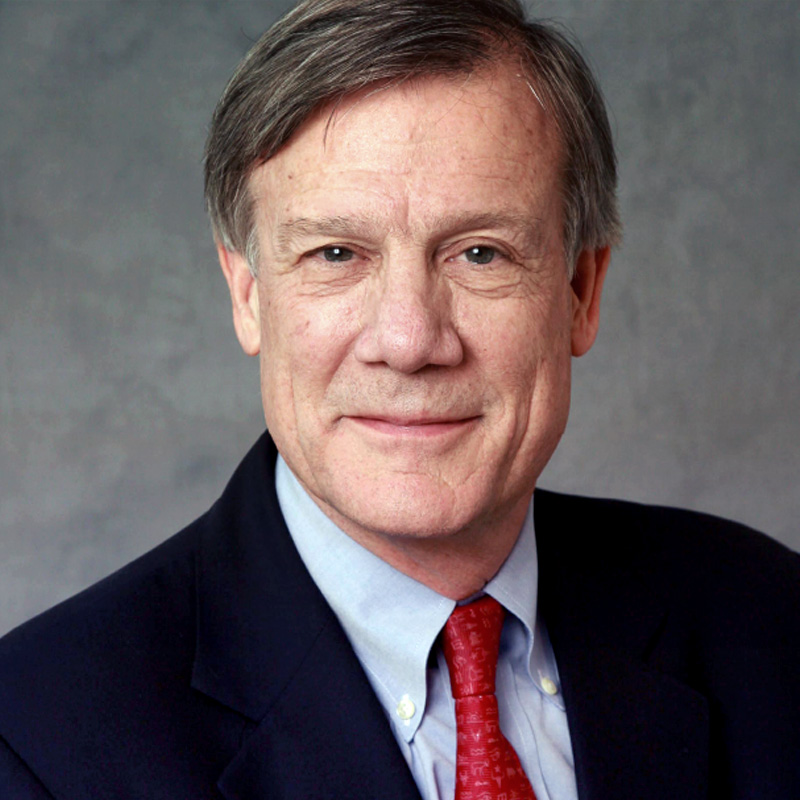 Jim Glassman is the Managing Director and Head Economist for Commercial Banking. From regulations and technology to globalization and consumer habits, Jim's insights are used by companies and industries to help them better understand the changing economy and its impact on their businesses.

© 2021 JPMorgan Chase & Co. All rights reserved. JPMorgan Chase Bank, N.A. Member FDIC. Visit jpmorgan.com/cb-disclaimer for disclosures and disclaimers related to this content.
---