Markets and Economy
Is Inflation Still Transitory?
COVID-19 created a business cycle like none in history. The rapid recovery has sent prices soaring, but the historical drivers aren't there. Prices could still stabilize as supply bottlenecks are resolved.
---
Key Points:
A rate hike seems unlikely in the near term. Over the past year, core inflation has doubled the Federal Reserve's 2% target — a target that still earns investors' confidence.
Historically, sustained inflation occurs when the economy "overheats," running above its sustainable capacity.
Inflation caused by supply chain bottlenecks should fade with time.
The U.S. economy is not at capacity yet, with full employment still millions of jobs away.
Inflation woes persist
Despite its billing as "transitory" this summer, inflation has proven more durable than many expected. Instead of resolving as the economy rebounded, supply chain disruptions persisted through the summer. In late October, Federal Reserve Chair Jerome Powell acknowledged the supply chain disruptions could persist well into 2022, continuing to drive prices higher.
Core inflation climbed 4% over the past year, but year-over-year numbers may overstate price pressures. One year ago, the economy's partial shutdown was reducing inflationary pressure.
Prices are rising most rapidly for products with obvious supply chain issues, such as new cars and electronics. Exacerbating the issue is a global shortage of shipping containers.
Microchips remain in short supply, limiting production of motor vehicles and consumer electronics. Slowdowns at slaughterhouses have sent beef, poultry and pork prices climbing.
In the aggregate, profit margins for many businesses are at record levels. That gives them cushion to absorb a runup in costs, rather than passing the costs to consumers as higher prices.
An appetite for inflation
Inflation is challenging for businesses struggling to source components and maintain inventory—but price pressures are not yet changing the outlook for monetary policy. Prices are still in line with the Fed's long-term inflation target.
Since 2019, the Fed has adopted a "symmetric" inflation target, meaning it tolerates periods of above-trend price growth to offset the periods of weaker below-trend inflation.
Prior to the pandemic, inflation fell short of the Fed's target for years, and the current bout of inflation has not pushed prices beyond the Fed's long-term target range.
Investors are highly sensitive to inflation expectations. The stability of bond yields implies that investors still have confidence in the Fed's 2% target.
Raising interest rates is one way the Fed could cool consumer demand and ease price pressures. But a rate hike seems unlikely in the near term. It's just not a helpful tool in the current situation: Higher borrowing costs won't help cargo ships dock and unload faster.
Personal Consumption Expenditures: Chain-type Price Index (PCEPI)
2021's Price Pressure Only Partially Reverses Two Decades of Sub-2% Inflation.
Consumer Prices (2012 = 100) | Source: U.S. Bureau of Economic Analysis
The economy is plenty flexible
The recipe for an inflationary spiral isn't here today like it was 42 years ago, when a reinforcing inflationary spiral sent prices on a years-long climb.
A series of oil shocks through the 1970s created uncertainty about production costs, and businesses priced in the potential for future disruptions.
With fewer imports, rising domestic production costs translated into higher retail prices.
As retail prices climbed, workers demanded higher wages, pushing production costs ever higher.
The modern economy is much more flexible, which has contributed to tame inflation even during periods of full employment.
Deregulation brought price competition to previously protected sectors, and the labor market is much more competitive.
Widely available imported merchandise limits how much domestic producers can raise prices of their goods.
Domestic energy production has reduced the economy's exposure to foreign oil shocks.
Beyond those factors, high corporate profits should provide a buffer against rising production costs. And keep in mind: The economy is not yet closing in on full employment. Millions of workers could return to the job before labor truly becomes scarce.
American industry also has spare capacity. The industrial utilization rate has risen to 75%, but it remains well short of its 80% high in 2018.
The rising price of consumer goods is due to constraints on raw materials and components, not an inability of factories to keep up with consumer demand.
At the end of the day, the ability to boost prices rests on the willingness of consumers to pay more.
What to watch
Aside from headline inflation, watch the bond market. Treasury yields reflect inflation expectations. A widening spread between inflation-protected TIPS and regular bond yields would mean that investors are expecting a period of higher inflation. If the spread holds steady or falls, it means inflation expectations are waning.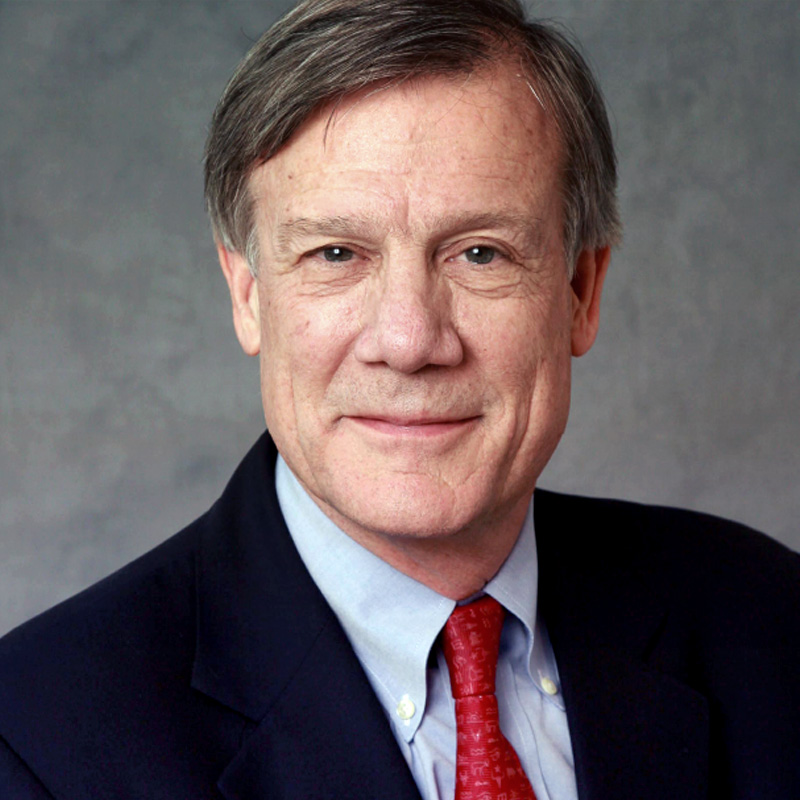 Jim Glassman is the Managing Director and Head Economist for Commercial Banking. From regulations and technology to globalization and consumer habits, Jim's insights are used by companies and industries to help them better understand the changing economy and its impact on their businesses.
---