Markets and Economy
3 Economic Impacts of the Tax Cuts and Jobs Act
The tax overhaul recently signed into law makes sweeping changes to the US tax code. These changes affect individuals and businesses alike, suggesting new growth as well as potential challenges for the economy.
---
The Tax Cuts and Jobs Act—signed into law on December 22—represents a substantial overhaul of the US tax code, lowering the nation's overall tax obligation by reducing rates for businesses and individuals alike.
Not counting those raised from repatriated profits, federal revenues are expected to fall by $205 billion in 2018 and $323 billion in 2019—roughly equal to 1.5 percent of the nation's GDP. Leaving this money in the hands of corporations and individuals is projected to add between 0.25 and 1.5 percentage points to GDP growth over the next few years.
The longer-term impact of this sweeping legislation is difficult to predict. Follow-on multiplier effects of fiscal stimulus initiatives are challenging to model, since they depend on the evolution of the business cycle. However, there is good reason to believe that tax reform will eventually spur a surge in worker productivity, boosting economic growth at the top of the business cycle.
While the legislation will impact almost every aspect of the American economy, here are the three main areas that will see its effects.
1. Corporate Relief
One of the most significant features of the law is the reduction of business taxes, representing a dramatic and permanent change for the economy. The headline corporate tax rate will be cut from 35 percent currently to 21 percent, pushing down the effective tax rate on businesses from 25 percent toward 21 percent. Small and medium-sized pass-through businesses—in which profits are passed directly to business owners—will also see a reduction in their effective tax rate.
The legislation brings America's treatment of overseas revenue more closely into alignment with international norms, which could make US businesses more competitive on the global stage. Provisions in the law will make taxation more territorial by limiting overseas liabilities and encouraging the repatriation of profits held abroad.
Businesses will also be allowed a 100 percent bonus expensing deduction, up from the current 50 percent bonus depreciation allowance. Allowing businesses to deduct the full value of their capital expenses immediately—rather than following a years-long depreciation schedule—may encourage them to move ahead with planned expansions and acquisitions.
2. A Household Windfall
Most households will see their effective tax rate fall by approximately 2 to 4 percent due to a reduction in headline income tax rates, as well as the expansion of several popular deductions. For many, the decline in the average tax rate will be offset by a loss in the benefit of the deduction for state and local income and property taxes.
The cuts for individuals are set to expire in 2025, making their long-term impact uncertain. But in the near term, a windfall for households could translate into a consumer spending surge. Since the consumer sector comprises approximately two-thirds of the US economy, more money in the hands of individuals is likely to spur further growth.
3. Regional Real Estate Challenges
The tax bill will present new challenges for wealthy homeowners in certain high-tax states, especially in the Northeast and the West Coast. Households will no longer be allowed to deduct more than $10,000 in state and local property taxes, which means that residents in expensive real estate markets could see much less of the benefit from lower income taxes.
Few households are likely to see their overall tax burden rise—the reductions in individual rates will more than offset the new limit on deductions for most homeowners. However, the change could significantly affect the tax liability of real estate in some regional markets.
For example, a high-earning couple in New Jersey currently paying 2.38 percent in property taxes might lose a benefit worth approximately 1 percent of their home's value annually. Ultimately, this added tax liability could total as much as 20 percent of their home's present value.
The change is unlikely to have a dramatic immediate impact on real estate prices. Against the backdrop of a booming economy and climbing demand, few buyers are likely to reduce their bids based on the expectation of a marginally higher tax burden spread out over the coming decades.
However, it would not be surprising to see home values rise faster in states without high property taxes. The shift will also make renting a more attractive option in some markets, and the commercial real estate sector could see a regional surge in new multifamily construction.
Anticipating Growth in 2018
We will not see the full impact of tax reform for years or even decades; the most permanent effects of this sweeping legislation will depend on business optimism spurred by capital investment and consumer spending. But the immediate impact is straightforward—leaving more money in the private sector should encourage growth in the coming year.
View our economic commentary disclaimer.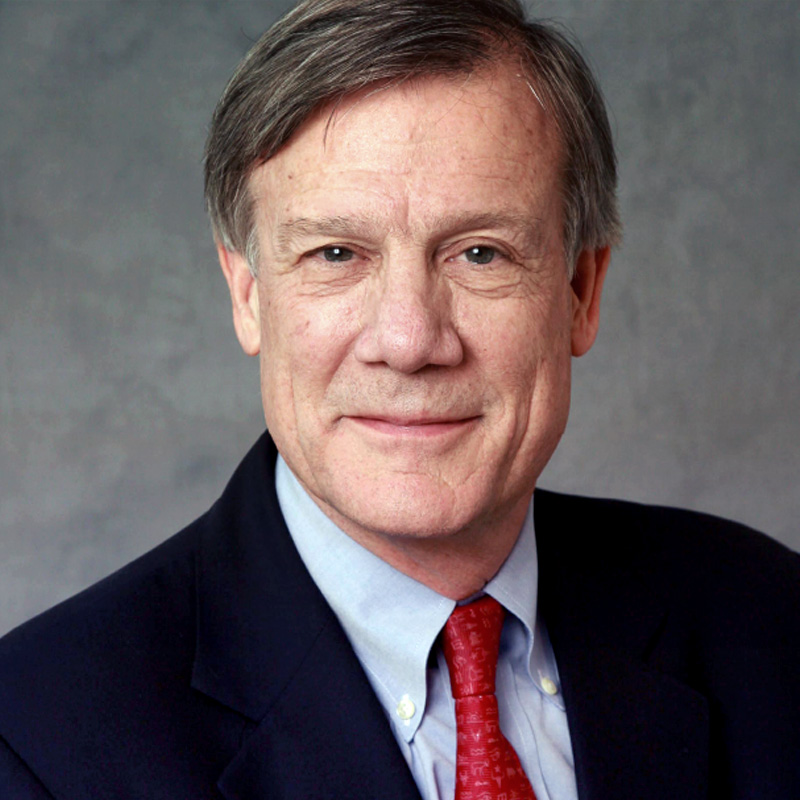 Jim Glassman is the Managing Director and Head Economist for Commercial Banking. From regulations and technology to globalization and consumer habits, Jim's insights are used by companies and industries to help them better understand the changing economy and its impact on their businesses.
---