Markets and Economy
The Subtle Effects of an Aging Workforce
The outsized retirement of baby boomers has contributed to slower workforce growth, but this demographic change may also be having an impact on the pace of wage growth, inflation, layoffs and new business formation.
---
Key points:
The aging of the American population has had wide-ranging impacts on the economy—not all of them obvious.
As the baby-boom generation retires, slower workforce growth is constraining the economy's potential growth rate.
Demographic shifts may also impact the pace of wage growth, inflation, layoffs and new business formation.
Instead of signaling weakness or stagnation, these developments may simply reflect the reality of America's changing population.
As large numbers of baby-boomers retire, the effects may spread beyond workforce and GDP growth rates. This mass exodus of employees may also be responsible for a handful of less-obvious trends in recent years, including the slow pace of wage growth, the low rate of business formation and tame inflation.
Redefining Full Employment
In the years immediately following the Great Recession, slow GDP growth was commonly misdiagnosed as a symptom of persistent economic weakness. In reality, the recovery was quite healthy but it coincided with baby boomers beginning to retire in larger numbers, a demographic trend that continues to reshape the American labor market.
GDP growth has averaged just 2 percent annually through the current expansion, lagging the 3.5 percent annual growth rate seen during previous recoveries. But the unemployment rate—a good measure of economic slack—has declined at a nearly unprecedented rate over the same period.
The return to full employment has been aided by the slower growth of the working-age population, requiring fewer new jobs to absorb the labor market's slack. Instead of needing 200,000 new jobs every month to keep pace with population growth, only 65,000 new jobs are required monthly to maintain a stable unemployment rate. This structural shift could restrain employment and GDP growth through the top of the business cycle.
It Pays to Have Experience
Demographic changes may also be driving a handful of less-obvious trends. For example, wage growth has recently accelerated to a 3 percent annualized pace, but this is still a historically tame growth rate for the top of the business cycle. The labor market is driven by supply and demand, so it seems natural that rising demand for workers in the face of a historically low unemployment rate should be pushing wages higher.
The passing of the baton from older to younger workers may be one factor restraining wages in today's tight labor market. When workers who have built up valuable skills over the course of their careers are replaced by younger workers who require years of on-the-job training, the salaries offered to those new hires will be lower. So if a large number of highly productive older workers retire from the workforce, wage growth would be expected to slow.
If the age range of the US workforce were equally distributed, retirements wouldn't affect wages; for every highly experienced worker that retired, a midcareer worker would step in and enter their peak earning years. But the retiring baby-boom generation is far larger than the Generation X cohort in its wake. The current wave of retirements is therefore creating a skills gap, leaving businesses unable to find qualified candidates to fill 7.5 million vacant positions.
Age-Based Consumer Preferences
Workplace demographics may also be helping to moderate inflation. Consumer needs change with age—young people spend more on education, apparel and entertainment, while older people spend more on healthcare, automobiles and legal services. If the aging population is skewing consumption toward products with more stable prices, then the overall rate of inflation would decline.
It's difficult to draw any firm conclusions about the effects of an aging population on inflation, but the correlation is clear: As the baby-boom generation began to retire, price pressures became increasingly untethered from the business cycle. Several forces are potentially contributing to tame inflation, but demographics could be an overlooked factor.
Fewer Startups and Fewer Layoffs
The shortage of startups in recent years has often been mistaken as a sign of fading economic dynamism or a symptom of overregulation. But the truth is likely much simpler: The number of prime-age workers (25- to 54-year-olds) has declined from 44 percent to just 39 percent of the population, mirroring the decline in new business formation.
New businesses do a disproportionate amount of hiring and firing—they staff up rapidly, but many may fail soon after formation. Established businesses tend to have deeper and more diversified revenue streams, allowing them to ride out rough patches without having to resort to mass layoffs. The current level of layoffs is historically low—reflecting cyclical economic strength and demographic shifts.
How Much Does Age Matter?
An aging population is neither good nor bad at face value. What matters is how close the economy is to its full potential, as well as whether the workforce is making steady productivity gains. As demographic forces continue to have unexpected impacts on an otherwise typical business cycle, we may have to alter our assumptions about what defines a strong economy.
View our economic commentary disclaimer.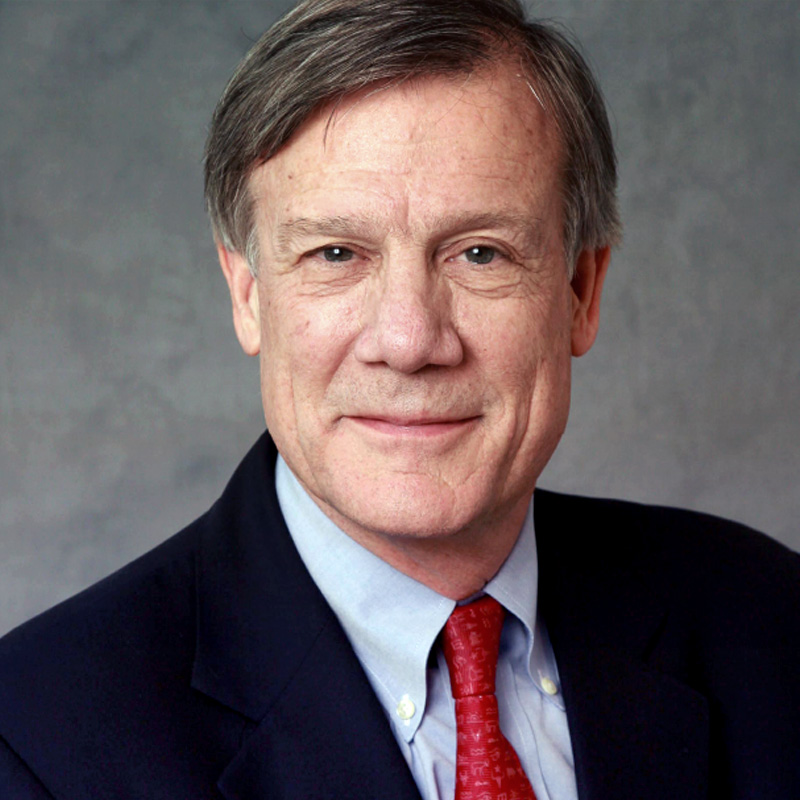 Jim Glassman is the Managing Director and Head Economist for Commercial Banking. From regulations and technology to globalization and consumer habits, Jim's insights are used by companies and industries to help them better understand the changing economy and its impact on their businesses.
---