Leadership
Creating a Positive Company Culture
---
In a survey of the JPMorgan Chase Executive Advisory Board,
of business leaders believe that culture impacts their company's success
Making an Impact
The top three things that business leaders believe impact a positive culture are:
90% Regular communications
90% of business leaders say their organization prioritizes providing a positive company culture
85% of business leaders say their company does a good job
managing culture
We try to act big, while staying small. We want to protect the idea of
keeping qualities of a small company as we grow, such as customer first,
rewards and thriving employees.
Striving to Improve
In seeking to provide a positive culture, executives identified the same five initiatives that they've either already instilled or plan to implement in the future.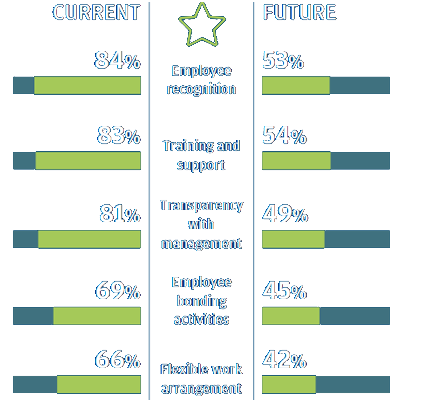 We have worked hard to maintain a very familial culture based on transparency,
and open and honest communications where our employees are engaged and
empowered to drive continuous improvement through the business."
Reaping the Benefits
Business leaders said the top benefits they see as a result of a positive culture at work are: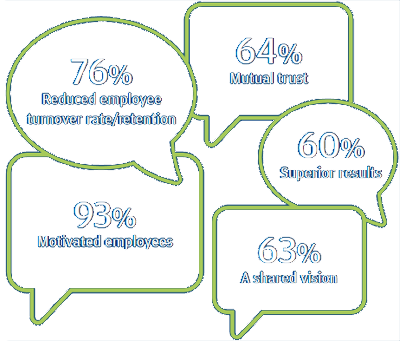 This culture is driven by having open communications, mutual trust and respect
between all employees, and providing a fun work environment where every
employee can learn, grow and develop themselves.
Get the key findings
---