TechTrends
Plugging Into the Power of APIs
Application program interfaces (APIs) are helping businesses open new pathways for innovation and growth. Learn how you can harness their capability to integrate with third-party services and deliver products to market faster while improving the customer journey.
---
Although application program interfaces (APIs) have been around for decades, they've only recently hit critical mass and become a ubiquitous part of our online ecosystem. Whenever you use a ride-hailing service on your phone, sign in to an audio streaming app with social media credentials or scroll through the latest stories on a news aggregator, you're tapping into the power of APIs.
When properly aligned with an organization's goals and implemented strategically, APIs can help businesses be more nimble, deliver new capabilities faster and serve customers the way they want to be served.
What Are APIs?
At a basic level, APIs are software intermediaries that help different computer systems or platforms talk to one another. They do this by sharing a common language that defines what a product or service does and how it's used. APIs are useful for developers because they eliminate the need to build a new digital product from scratch. In the case of a ride-hailing app, its map functionality isn't coded from the ground up. Instead, it uses an API to call another company's map service and deliver it to you in a familiar format—without you leaving the app.
Benefits of APIs
Specialization
Companies that focus on doing one thing really well can build upon an API infrastructure that stitches together other leading goods and services—freeing up money, time and resources for specialized business objectives.
Flexibility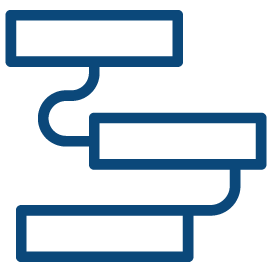 APIs permit developers to drill down and make changes to one component of an app without affecting the functionality of its other components—saving time on testing. Slow, messy, point-to-point integration of apps are becoming a thing of the past.
Time to Market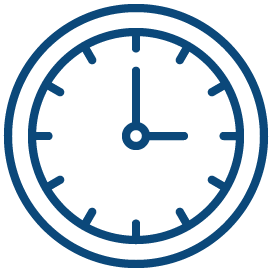 Thanks to APIs, new businesses are able to get started faster, and established businesses are able to deliver new products more quickly—a core component of agile development.
Collaboration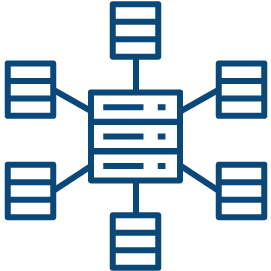 Companies can build partner ecosystems that allow for third-party collaboration on the APIs they publish. Developers can combine their own offerings with an API to enable value-added resources and scale up their products to new customer bases.
APIs in Action
Whenever we build a new value-added service at JPMorgan Chase, we plan to build an API around it. In a way, APIs can be thought of as another digital channel, much like a desktop or mobile experience, that we believe must be available for all of our core services. Chase Pay®, for example, leverages an API to give customers the option of using their credit card or rewards points at millions of retailers worldwide that have dropped a snippet of code from our developer portal into their checkout process.
Developer portals store and define the APIs an organization provides, thereby creating bridges for adoption to the developer community and other stakeholders. A well-designed developer portal should provide everything that internal, partner and third-party developers need to get accommodated with the technology and test out ways in which they'd integrate with it.
APIs and Open Banking
Businesses can also use APIs as part of open banking. A growing trend, open banking is the practice of sharing financial information electronically and securely through the use of APIs, allowing faster, more efficient delivery of core banking services, such as payment initiation and account balances.
In addition to reducing operational expenses and increasing security, open banking enhances the customer experience. APIs that can be consumed by front-, middle- and back-office platforms—from accounting and treasury systems to specialized industry software­—help simplify onboarding processes and enable information to be integrated more easily, meeting the customer wherever they are on their digital journey.
Tips for Implementing an API Strategy
Don't create an API for the sake of creating an API. Look at your customer base, supply chain and stakeholders when considering the role that APIs could play in delivering goods and services to those constituents.
---
Tap into technology subject-matter experts as well as risk and control partners to help ensure that the API you're building or using is well-managed and safe.
---
Uncover potential vulnerabilities in the early stages of your product development by first launching a private, internal API to see what's working and what's not.
---
Empower developers to share in the digital experience you're creating. Allow them to test the API and get comfortable with how they'd potentially integrate with it.
---