TechTrends
Navigating the Cloud
Whether you're sending an email, listening to music or hailing a ride through an app, you're most likely in the cloud. Learn how cloud-based technology has evolved as the central foundation for most modern enterprises.
---
Navigating the Cloud
WATCH VIDEO
0:28
Whether you're sending an email, listening to music or hailing a ride through an app, you're most likely in the cloud. Learn how cloud-based technology has evolved as the central foundation for most modern enterprises.
In today's IT landscape, investments in cloud-based technology continue to grow as businesses of all sizes look to redefine their infrastructure. The upward trend isn't entirely surprising given the technology's many benefits, which include increased productivity, accessibility and cost efficiency. While transforming with cloud technology has become a highly desired strategy, managing the new implementation and concurrent migration from legacy systems can be complex, unwieldy and costly.
Whether your business is early in its cloud journey or well on its way, it's important to recognize that there's no one-size-fits-all approach to designing and building a cloud-based infrastructure. Navigating a cloud-first strategy can take time, but as with any type of new technology, the benefits can make the challenges worthwhile.
What Is the Cloud?
In simple terms, the cloud involves the delivery of on-demand computing services over the Internet instead of through internally hosted hardware. By building upon the virtualization of traditional environments such as databases, servers and storage, cloud allows users to run applications and services in remote facilities that are easily accessible from anywhere at any time.
Platform as a Service (PaaS)
A computing platform that allows users to develop web applications quickly and simply without the complication of purchasing, configuring or maintaining the underlying software and infrastructure.
Infrastructure as a Service (IaaS)
A third party hosts elements of cloud computing infrastructure, such as servers, storage, network and operating systems. Instead of purchasing all components separately, IaaS is a fully outsourced service available on demand.
Software as a Service (SaaS)
Software deployed over the Internet that is ready to use by the end user. SaaS-based solutions allow users to run entirely in third-party environments.
Benefits of the Cloud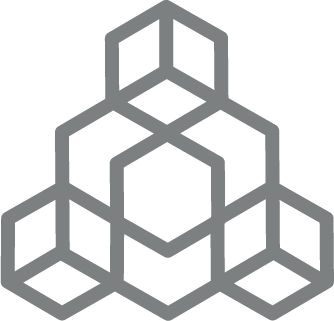 Accessibility and Scalability
The cloud architecture allows users to access data, services and tools whenever and wherever desired. By having the ability to create in environments on demand, users can stand up a workspace very quickly and, in turn, scale it back down.
Cost Efficiency

Cloud-based technology largely reduces hardware costs. Depending on the preferred model and subscription plan, businesses are free from capital expenditure.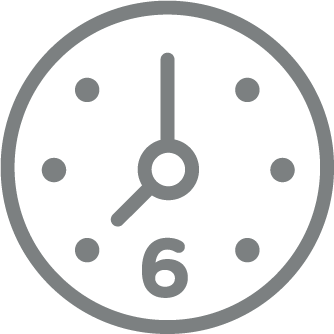 Time to Market
Developing in the cloud can enable users and developers to get products and services to market quickly through the re-use of extensive ready-made capabilities.
Security
Variability is the enemy of security. Heavy standardization of public clouds and layering in controls can potentially reduce the size and impact of a cybersecurity breach.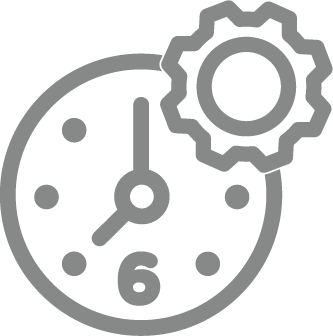 Productivity
In addition to the virtualization layer of a cloud infrastructure, there are various application services available through cloud providers that allow users to focus on higher order functions such as application and business logic.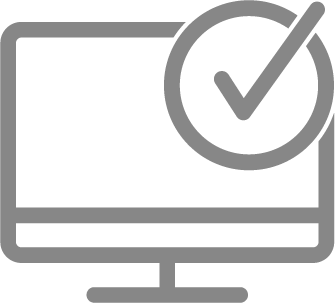 Automated Updates
The ongoing wave of technological updates is inevitable. Automatic updates allow technology teams to focus on innovating rather than on managing and manually deploying system updates.
How Secure Is the Cloud?
There are lingering myths that the cloud is inherently less secure than traditional approaches. In reality, security is a shared responsibility. Public cloud providers secure their cloud management platform, which includes their data centers, infrastructure and all the services that they build and run. However, end users need to recognize that they're also responsible for the security of their applications and data. It's best to prioritize a well-defined security strategy and corresponding governance requirements up front.
Understanding Cloud Models
As businesses and organizations scale up their use of cloud solutions, a common question becomes which type of cloud to run: public, private, hybrid or multi. The choice between building a private cloud, using a public offering or going with a combination depends on a variety of factors, use cases and limitations.
Public cloud is the classic cloud model where users can access a large pool of computing power—such as applications, infrastructure or data storage–served up by a third party over the Internet.
---
Private cloud is when a business owns and manages the private infrastructure and network. Organizations can benefit by having control over their own data and services because they're behind their private firewall.
---
A hybrid environment utilizes a mix of private and public cloud services. Hybrid clouds allow users to run in one cloud and push workloads to another.
---
Multi-cloud utilizes more than one public/private cloud environment and/or provider in order to leverage specific capabilities for running certain workloads while also maintaining flexibility and portability across the ecosystem.
---
At JPMorgan Chase, we're executing a four-cloud approach, working with Amazon, Google and Microsoft in addition to running a private cloud. Our firm's multi-cloud strategy is focused on driving innovation, improving the developer experience and accelerating time to market for new products and services.

Key Considerations When Approaching the Cloud Journey
Ensure relevant stakeholders and necessary partners understand the implications of the cloud. Allow business priorities and requirements to drive the decision of adopting the cloud.
---
Security controls across your account management, identity and access management and configuration standards should be a baseline expectation.
---
For your existing application portfolio, start with smaller existing web applications that aren't too complicated and move those first into the public cloud. Then work on the legacy applications you have and look at decomposing those down into discrete functions, which will allow you to migrate them more easily into the public cloud.
---
Determine your policy for development of new applications and, wherever possible, build them natively in the cloud to maximize benefits. You may consider establishing a cloud development environment with select tooling for embedded controls and high automation.
---
Cloud will be a different operating model than your traditional infrastructure and computing environment. To sustain a successful cloud journey, it will be critical to have people who understand the cloud, have experience building in the cloud and have run applications in the cloud.
---