Markets and Economy
How the Election Results Could Steer the Economy
The results of the U.S. presidential election remain too close to call. Find out how the eventual outcome may impact issues such as trade, COVID-19 fiscal relief, tax policy and immigration reform.
---
Key points:
Negotiating a second round of COVID-19 economic relief may be a top priority for either administration.
Tariffs on Chinese goods are unlikely to survive under either president.
Corporate tax reforms from the Tax Cuts and Jobs Act of 2017 will likely remain in place regardless of the election outcome, but a Democratic administration may reverse some of the law's provisions for households.
Infrastructure spending provides a rare opportunity for bipartisan cooperation.
COVID-19 relief may be a top priority: Upon taking office, the top legislative priority for either president will likely be a massive stimulus package aimed at blunting COVID-19's economic damage.
The relief package is expected to include around $2 trillion in stimulus spending, targeting the hard-hit airline industry and travel sectors.
Joe Biden supports providing relief for state and local governments, which are facing a $50 billion shortfall in tax revenue.
A Biden administration is also likely to push for more funding to help schools adapt to remote learning.
The package may pass before Inauguration Day. If this is the case, the bill may reflect the current Republican-controlled Senate's priorities, focusing on troubled industries and providing less funding for municipal governments.
Some shared tax and foreign policy goals: Regardless of who's the next president, some economic policies are likely to stay the same.
The 2017 tax bill is unlikely to be fully repealed by either party.

Republicans will likely resist any attempt to repeal President Trump's earliest legislative accomplishment.
Democrats may be eager to remove caps on state and local tax deductions, which have disproportionately affected their constituents.
However, the law's provision that harmonizes U.S. corporate taxes with tax regimes abroad enjoys broad support. Making U.S. companies more competitive overseas has been a tax reform goal of presidential administrations since John F. Kennedy.

The Trump administration recently brokered normalization agreements between Israel, the United Arab Emirates and Bahrain. Either administration may encourage more Middle Eastern nations to follow suit.
The economics of immigration: Immigration reform is often cast as a social issue. However, the Biden campaign has committed to growing the nation's workforce via immigration reform, which could have economic implications if he takes office.
Biden campaigned on a promise to provide a pathway to citizenship for 12 million to 15 million workers living in the U.S. He also made a firm commitment to allow the 800,000 "Dreamers" (a name based on never-passed proposals in Congress called the DREAM Act) who arrived as children to remain permanently in the U.S.
Biden also supports resettling a larger number of asylum seekers and refugees in the U.S.
A second Trump administration, however, would likely step up immigration enforcement and resist granting amnesty to undocumented workers.
Increased immigration flows could expand the workforce and accelerate economic growth for several decades.

Throughout 2019, demand for labor outstripped supply, leaving approximately 7 million job openings unfilled. Immigration reform could bring in skilled workers to meet the growing business demand as the economy recovers.
Immigration reform could dramatically improve the outlook for Medicaid and Social Security. A larger, younger working population could help fund these programs as the American population ages.

If Biden wins, Congress may block comprehensive immigration reform. Senate Republicans have opposed amnesty for undocumented adult workers, and the scope of legislative reforms may be limited to addressing childhood arrivals and expanding the asylum system.
Differing approaches to trade: U.S. trade policy would likely change under a Biden presidency.
Under both candidates, tariffs on Chinese goods could be repealed. There is little evidence that the tariffs—largely offset by the falling value of the Chinese yuan—helped American manufacturers.
A second term for President Trump may focus on unilateral trade talks and take an adversarial approach toward Europe, whereas a Biden presidency would be expected to pursue multilateral free trade deals and encourage a closer relationship between the U.S. and Eurozone economies.
Biden has also stated he wants the U.S. to rejoin the Paris Agreement on climate change, which can help bring American energy policy into alignment with the rest of the industrialized world. President Trump's re-election could forestall action on climate change for the foreseeable future.
An opening for infrastructure: Infrastructure spending enjoys broad support on both sides of the aisle. Leaders in both parties have voiced support for a large infrastructure bill.
Investments in infrastructure could increase the economy's long-term growth potential.
However, the appropriations process presents obstacles to a large legislative package. So public-private partnerships may provide the path forward for infrastructure spending.
The return on investment for improvements to highways and utilities is unquestioned, and private-sector financing could help bring large projects to fruition.
Whoever wins the presidential election, the economic initiatives they pursue after taking office may be more evolutionary than revolutionary—and could be overshadowed by the continuing COVID-19 crisis.
---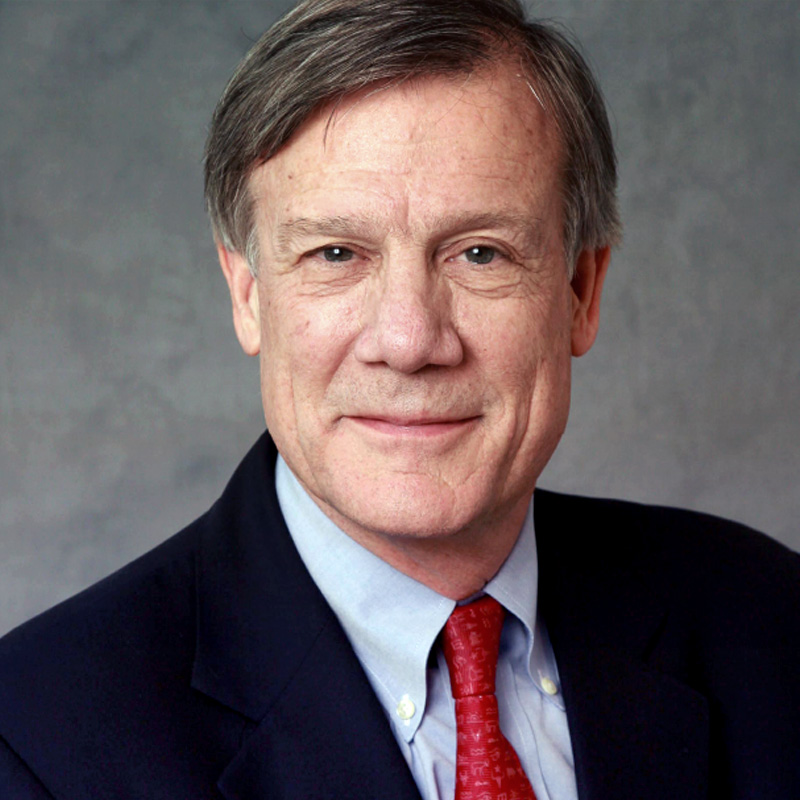 Jim Glassman is the Managing Director and Head Economist for Commercial Banking. From regulations and technology to globalization and consumer habits, Jim's insights are used by companies and industries to help them better understand the changing economy and its impact on their businesses.
---