Markets and Economy
How COVID-19 Is Breaking the Typical Business Cycle
The economy's second quarter plunge and rebound was unprecedented—but also unsurprising. The stock market's relative tranquility in this tumultuous period, however, may signal a new era for equities.
---
Key points:
The economy's sharp contraction in the second quarter should come as no surprise, given the disruption of COVID-19.
Washington's response was also not too surprising: Congress delivered a timely and proportional fiscal and monetary relief package that laid the foundation for a swift recovery.
As expected, businesses began to adapt to the shifting conditions as the economy reopened. That said, this new normal has proven more challenging for some sectors than others.
The stock market's resilience, however, has come as a genuine surprise.
Investors may be looking beyond the pandemic's uncertainty and responding to structural forces that promise to boost revenues across the business cycle.
The drop we all saw coming: U.S. GDP declined by approximately 9.5% in the second quarter as businesses closed their doors and consumers sheltered in place. The magnitude of this decline may have been unprecedented, but it was not unexpected.
Recent headlines have highlighted the more sensational 32.9% annualized pace of contraction, but this annualized figure has little relevance for a shutdown that ended in a matter of weeks.
While federal relief legislation kept households afloat, it could not prevent economic activity from declining.
Personal income rose slightly during the shutdown, but with factories and businesses closed, output was destined to fall.
A summer of pent-up demand: By the end of June, retail sales had recovered to 97% of their pre-shutdown level. In retrospect, it's obvious that the rising household saving rate—which climbed to 33% in April—created a surge of pent-up consumer demand.
The labor market's partial recovery was also expected. While unemployment remains high, the reopening economy has created new jobs for approximately one-third of the workers laid off this past spring.
Manufacturing activity climbed rapidly through the summer as factories reopened, regaining approximately 45% of the sector's springtime losses by the end of June.
Skewed unemployment numbers: Unemployment insurance (UI) claims have historically been the most reliable and timely indicator of economic distress—but they may currently be overestimating job losses.
While states have reported a total of 49 million new UI claims, household and business surveys estimate the true unemployed population is closer to 14.5 million.
Some workers who filed for UI were covered under the Paycheck Protection Program, allowing them to remain on payrolls during the height of the shutdowns.
Others may have filed duplicate claims due to processing delays.
A choppy return to normal: Businesses are adapting to a changed landscape while regional outbreaks are still causing disruptions.
COVID-19 cases are spiking in several states, but hospitals appear to be handling the surge in patients, and improved understanding of transmission dynamics should prevent a repeat of last spring's widespread lockdowns.
Some sectors, such as retail sales and residential real estate, have recovered a lot of ground.
Other industries, especially travel, hospitality and dining, may not see a full recovery until COVID-19 is completely contained and a vaccine is widely available.
Most businesses are in the middle—adapting to a changed landscape and struggling to bridge revenue shortfalls.
Now for the surprise—the stock market: In the past, equities have been incredibly sensitive to emerging risks. But major indices have already largely recovered from the second quarter's historic contraction. This could be a sign that investors are watching trends that will outlast the current business cycle.
Despite this year's uncertainty, structural developments are promising to drive future revenues higher. Investors appear to see numerous reasons for optimism:

The early months of the recovery have more closely resembled the snapback that follows a natural disaster rather than the gradual stabilization seen at the bottom of a typical recession. This recovery may proceed much more rapidly than previous business cycles.
Medical advances are occurring at a breakneck pace, with several promising vaccine candidates in advanced stages of testing. Investors may be anticipating the successful rollout of an effective vaccine sooner rather than later.
Prior to the shutdown, the economy had maintained an unemployment rate of less than 4% without generating inflationary pressure. If extremely low unemployment proves sustainable, the economy's underlying potential is higher than most estimates.
Online retail and remote services have boomed during the shutdown. The highly profitable and innovative tech sector is making further inroads into daily economic life.
The COVID-19 pandemic has yet to derail globalization and the emergence of Asia's consumer economies. The promise of tremendous growth over the coming decades should soon dwarf the shutdown's losses.
The COVID-19 downturn and recovery are rewriting the business cycle script—and we are learning new lessons each week.
---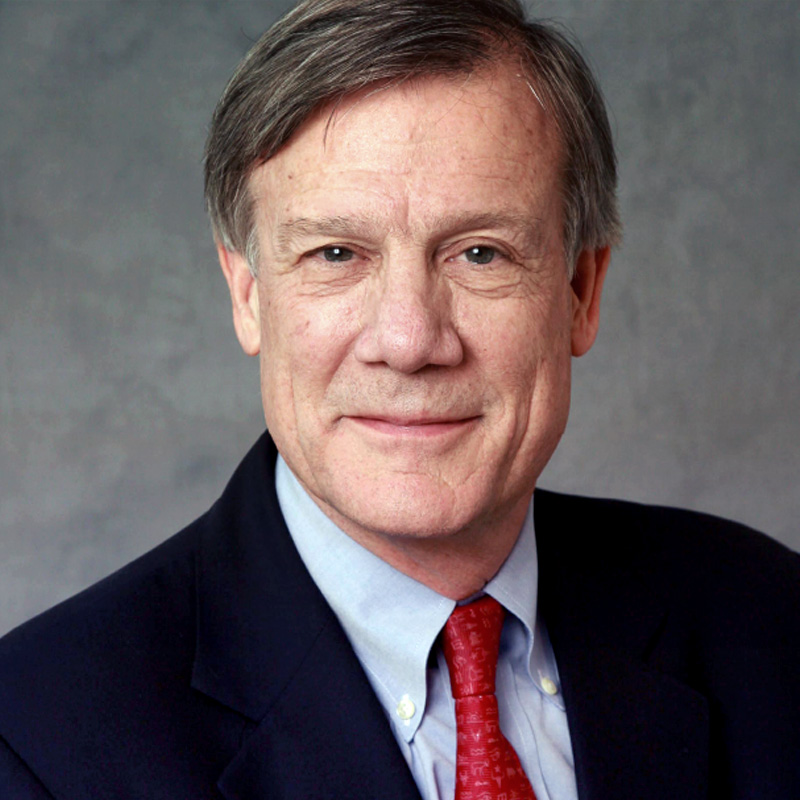 Jim Glassman is the Managing Director and Head Economist for Commercial Banking. From regulations and technology to globalization and consumer habits, Jim's insights are used by companies and industries to help them better understand the changing economy and its impact on their businesses.
---