Startups
How 3 Startup Leaders Stepped Up in Times of Turmoil
Founders reflect on lessons learned from facing extraordinary business challenges in 2020. 
---
No one pivots like a founder. As they pitch ideas to investors, grow their teams and navigate the complexity of scaling their operations, leaders of startups and high-growth companies master the art of handling change. In 2020, constant change was the only norm, and the ability to adapt became a more essential leadership skill than ever.
Three startup leaders from different industries—medical devices, fashion and telehealth—share the invaluable lessons they learned during a year unlike any other:

Meeting a Critical Need
In a typical year, ramping up production of a medical device by four or five times would be a significant undertaking. Yet that increase wouldn't have come close to meeting the demand for ventilators during the worldwide shortage in 2020 when Ventec Life Systems, a leading manufacturer of respiratory care devices founded in 2013, kicked into high gear.
As the COVID-19 pandemic took hold, the company increased its monthly production by a magnitude of 80 times. Soon, it went from producing one ventilator every seven hours to producing one every seven minutes. Ventec Life Systems pulled it off by scaling up production at its own facility and partnering with General Motors to make ventilators at one of the automaker's plants.
Growth at this scale was never part of the plan, says Ventec Life Systems CEO Chris Kiple. He found himself reevaluating his leadership role to accommodate skyrocketing production.
"If you're going to grow this fast, you really have to empower other team members to make decisions and create a sense of shared ownership across the table."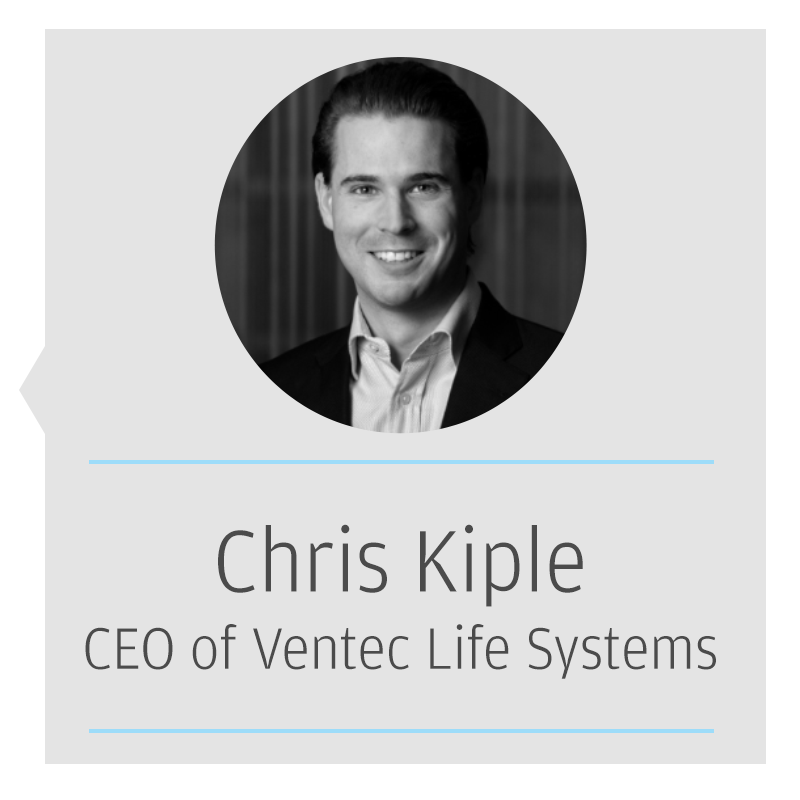 The company's response to the crisis underscored the importance of building a strong organizational foundation. When you're truly tested, you feel the impact of every short-term decision made up to that point, Kiple says, adding that every expedient move incurs a debt. "And that debt comes due when you want to grow fast. All those things create a bottleneck and complexity at that time you're trying to scale."
Watch the full video of Kiple's conversation with Mike Kingsbery, Executive Director, Life Sciences, J.P. Morgan.

Remaining Focused During Rapid Growth
In 2018, Michelle Davey and Griffin Mulcahey launched Wheel, a digital health startup that provides the infrastructure—including a clinical network—for healthcare providers to offer virtual care. Davey, who's the CEO, and her team pride themselves on attacking challenges with gusto. "We're built on the mindset of looking at really hard problems and running in to tackle them," Davey says.
As the pandemic spread, Wheel's provider network expanded 1,000%. More funding followed, and Davey remained focused on the company's goals with what she calls "ruthless prioritization."
During hyper-growth periods like this, Davey says it's critical to stay focused on the core of your business and how to push the business forward.
"It's not only knowing who you are, but who you are not."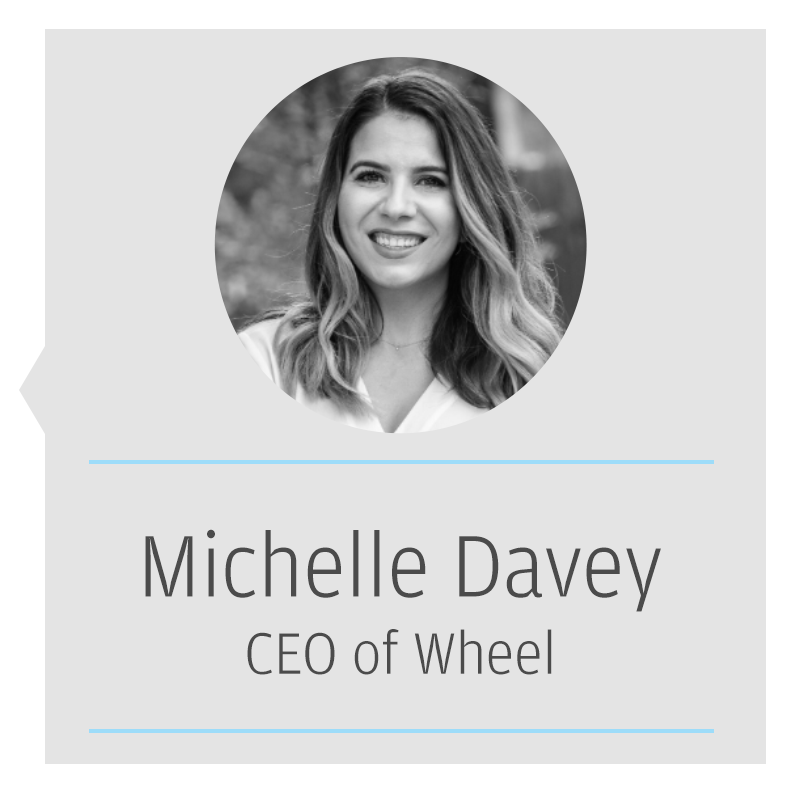 Her relentless focus allowed Davey to stay tuned in to the needs of both Wheel's growing customer base and its employees throughout the pandemic. Realizing how stressful remote work can be, she and her team reconsidered eight-hour shifts for doctors performing telemedicine visits and created more space for employees to engage in informal and authentic dialogue.
Watch the full video of Davey's conversation with Ben Halliday, Vice President, Technology & Disruptive Commerce, J.P. Morgan.

Putting the Customer First
When Connor Wilson and Nolan Walsh founded Thursday Boot Company in 2014, they didn't know much about boots. They did however see an opportunity to create a stylish, comfortable and long-lasting product that they couldn't find on the market.
The years that followed would involve many late nights as they learned everything from building a digitally native brand to working with tanneries overseas. Those bootstrapping early days turned out to be the perfect preparation for the turmoil of 2020.
"Prepare for the worst-case scenario, make sure you're putting your customer first and focus on the long term at the expense of the short term."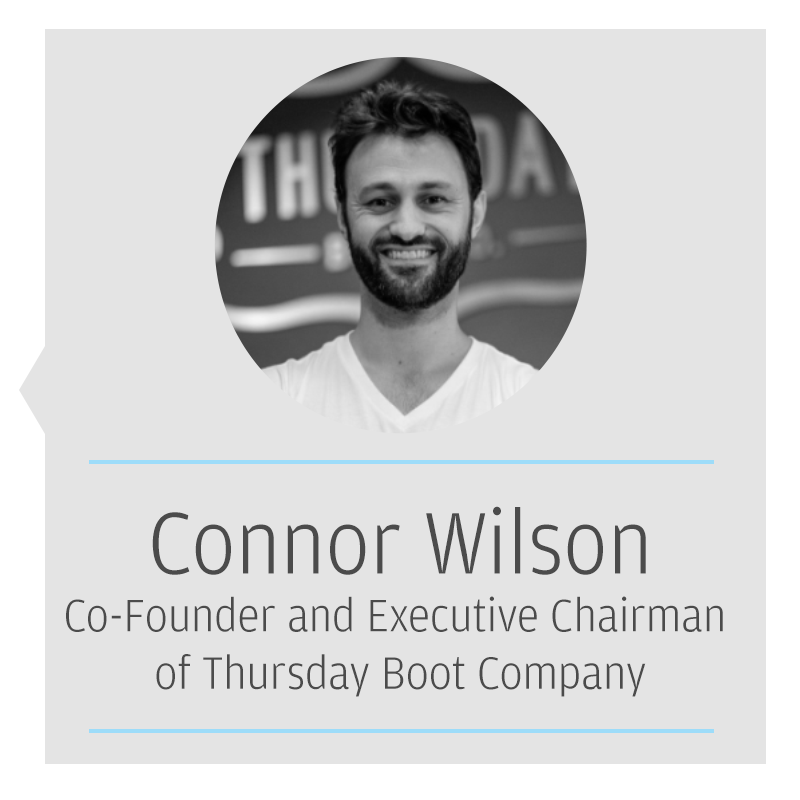 For Wilson and Walsh, product quality and customer satisfaction are at the core of every decision they make. When the pandemic hit, they asked themselves: How can we be there for our customers? What do they need from us right now?
This frame of mind resulted in some of their best ideas, from raising over $200,000 for COVID-19 relief through a sample sale to using their manufacturing capability to donate over 20,000 masks to frontline workers and first responders. Their experience working with limited time, information and resources in the earliest stages of building Thursday Boot Company allowed them to turn those ideas into action within days during the pandemic.
Watch the full video of Wilson's conversation with Mimi Ghosh, Vice President, Technology & Disruptive Commerce, J.P. Morgan.

Find More Inspiration From Founders
During a period of global disruption, these leaders steered their companies to innovate, grow and respond to a shifting set of challenges. They succeeded by leaning into the strong foundations they'd built, empowering their teams and communicating clear visions for success.
They learned these lessons during a period of intense disruption. Yet even as their industries stabilize, this wisdom will continue to hold true. For more expert insights from innovative startup leaders, watch the entire Disruption video series.
Innovators need a bank that's seen it all. J.P. Morgan can unleash a startup's potential at every stage of growth—from pre-profit to IPO—with simple solutions that can scale in a heartbeat. With our unparalleled expertise and world-class network, we're the only bank a startup will ever need.
---