Higher Education
How Higher Education is Managing Facilities Investment in the Current Rate Environment
The current rate environment has created refunding opportunities and has been a great way for institutions to support significant capital projects at historically low rates.
---
Interest Rates Are Historically Low
After widespread anticipation of steadily rising rates in early 2016, the Federal Reserve is likely to maintain a cautious and incremental approach to raising rates in the face of lackluster GDP growth, weak inflationary pressure and mixed labor data in recent months.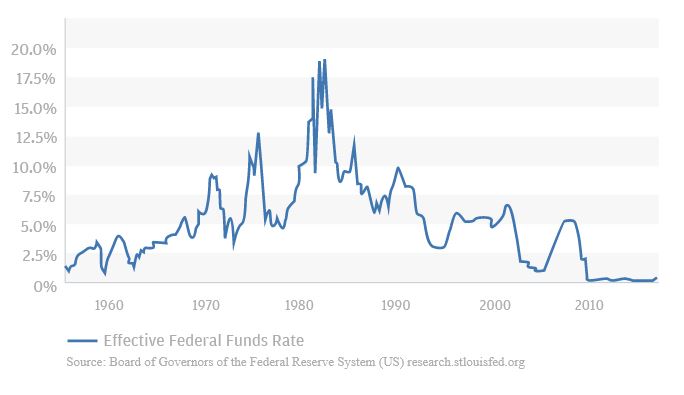 What This Means for Borrowing
While AAA Municipal Market Data (MMD) yields remain near historic lows, the flattening yield curve has created new borrowing opportunities.

As a result, many higher education institutions have found delayed draw funding products attractive, as they allow institutions to fix an interest rate during the construction draw period, as well as lock in savings on any debt refunding. Higher education institutions have also financed projects utilizing alternative modes of financing in addition to the public market.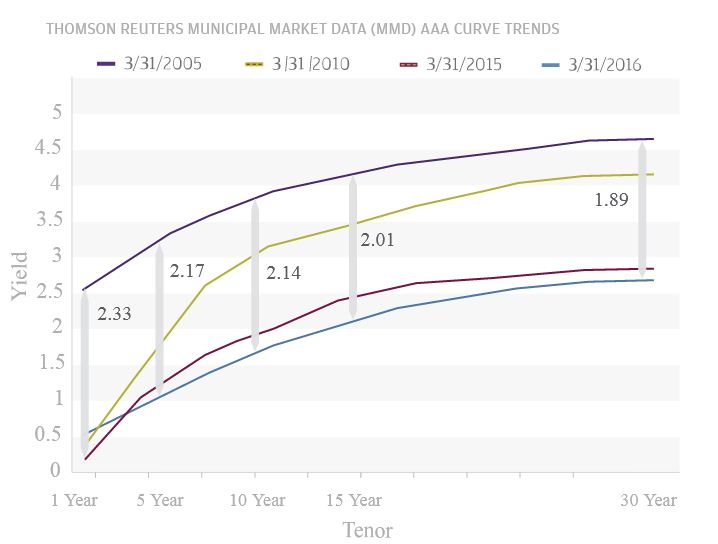 Alternative Modes of Financing
Direct Purchase Bonds
What It Is: An alternative to variable rate demand bonds, supported by a direct pay letter of credit (DPLOC) or standby bond purchase agreement (SBPA).
What to Consider: Basel III requires providers of unfunded facilities (such as DPLOCs and SBPAs) to hold additional high-quality liquid assets sufficient to meet a sharp draw on unfunded commitments.
Benefits:
Ability to obtain a longer interest rate period for a direct purchase bond, as compared to the tenor for a DPLOC or SBPA
Allow borrowers to lock in refunding cost savings
For construction projects, the ability to utilize a delayed draw structure can provide interest expense savings during the construction phase
---
Public-Private Partnerships (P3s)
What It Is: A partnership between a public agency (federal, state or local) and one or more private entities to deliver a service for public use.
What to Consider: P3s are gaining traction in higher education as a solution to facilities construction and/or operation as a way to monetize revenue streams and fund core objectives.
P3s can be beneficial to higher education institutions, as they may allow them to transfer the construction and operating risk of projects to the private party. These projects can include:
Student housing
Dining facilities
Classroom buildings
Parking
Energy
Utilizing Financing to Invest in Your Campus
Higher-rated colleges and universities—both public and private—have a lower average age of plant (depreciation expenses) resulting from easy access to capital via public and private debt markets, significant capital campaigns and substantial expendable resources. This also helps make your institution more attractive to new applicants— students overwhelmingly report a higher quality of life at colleges that spend more on student services and auxiliary enterprises.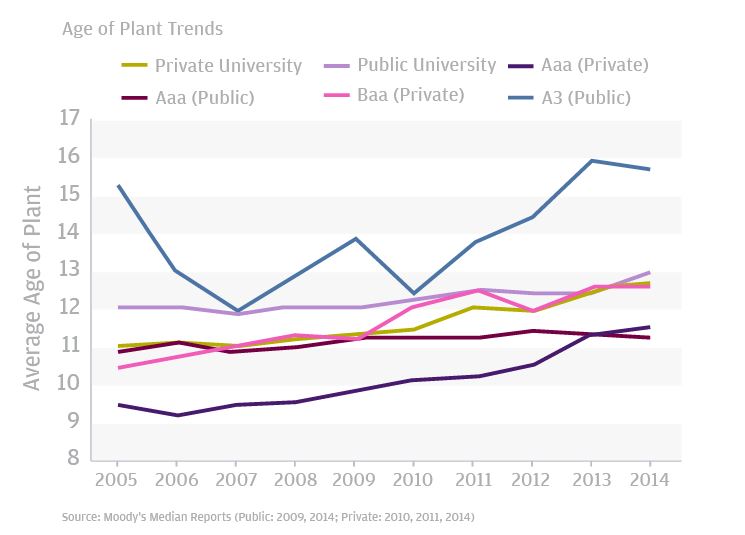 Engaging Your Donor Base
The top 100 national universities as ranked by U.S. News & World Report have raised or are in the process of raising funds in excess of $155 billion since 2006.
74 organizations conducted capital campaigns with goals exceeding $500 million
More than 90% of these capital campaigns had a facilities component
What Your Organization Should Know
The recent rate environment has created refunding opportunities and the ability to finance capital projects at historically low rates.
Banks and other parties continue to develop alternative financing solutions that may provide additional flexibility or savings
Higher education institutions have conducted record-setting capital campaigns to fund strategic priorities, including capital projects and endowment growth.