Treasury
4 Questions to Consider When Evaluating Banking Solutions
Traditional financial service providers are pursuing working relationships with fintech competitors—leading to a state of coopetition that can deliver significant benefits for your business through customizable, best-in-class digital banking solutions. As you explore your evolving options in this space, here are four questions that can help you identify your ideal provider.
---
It's important your Banker not only support your financial needs, but also be a fintech advisor to your business. Ask these 4 questions of any potential partner to ensure a good fit.
Fintech companies are leading the way in banking innovation, creating digital-first offerings that prioritize user experience and ease of use. Now, many traditional financial institutions are working with fintech firms in a state of coopetition, or cooperation between competitors in the hopes of achieving mutually beneficial results. This means businesses like yours have increased access to the latest technology—with solutions that could help you save time and money, stay competitive in the marketplace and achieve your goals with more efficiency—in addition to a banking relationship that understands your challenges and how your back office processes relate to your overall strategy.
Given the introduction of these new hybrid partnerships, now is the time to review your current banking solution and ensure it's meeting all of your needs. Here are four questions you can ask to help evaluate current and potential banking providers.
In addition to finding the best solutions for your company's current needs, the best providers focus on solving your next challenge. Verify that new capabilities can easily integrate with your existing systems, will accommodate upgrades without new technology investments and are scalable as your company grows. Successful coopetition between banks and fintechs mean they'll be able to identify changes in the market and help you stay in front of them.
---
---
Whether or not your customers and vendors are looking for mobile banking solutions today, the trend toward mobile apps continues building momentum. In 2017, nearly $720 billion worth of transactions were made via mobile payments; by 2023, that's expected to reach more than $2.7 trillion2. Your banking provider should allow you to seamlessly accommodate both online and mobile users as you add them.
---
Ongoing support can be just as important as investing in new technology. Once the solutions are installed, your provider should offer services that accommodate your needs—including digital self-service resources with demos; a dedicated team of customer service providers; and educational opportunities, such as webinars, to keep you informed of important new trends. Your provider should also proactively present ongoing technological enhancements that can improve your business's operations, rather than reacting to needs as you raise them.
---
A Dedicated Coopetitioner
As a firm, we engage with hundreds of fintech companies to ensure our solutions address your specific challenges. For Chase Cashflow360SM, we've partnered with Bill.com. The result of this collaboration is a digitized payments system that automates accounts receivable and accounts payable processes while vastly improving workflow efficiencies.
Learn more about what Cashflow360 can do for you.
1 Association for Financial Professionals' 15th annual Payments Fraud and Control Survey
2 Globe Newswire Release for Research and Markets, Dec. 17, 2018
Stephen Markwell, Head of Treasury Services Product Strategy, JPMorgan Chase Commercial Banking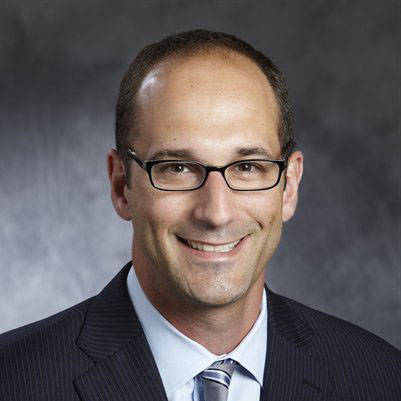 Stephen Markwell, Head of Treasury Services Product Strategy, JPMorgan Chase Commercial Banking
Stephen Markwell is the head of product investment strategy and fintech partnerships for Commercial Banking. He is responsible for creating and executing our product investment strategy as well as evaluating and sourcing fintech partners that address our strategic priorities.
---