Technology
How FinTech and Banks are Partnering
Financial organizations' investment in financial technology (FinTech) is paving the way for technological transformation—find out what the implications are for both consumers and businesses.
---
The financial services industry is changing rapidly, and new technologies are emerging that are revolutionizing how the world banks, invests, shops, pays bills and does business. The development of new financial technology (FinTech) is disrupting the financial services value chain from top to bottom, and financial institutions are developing, integrating and fostering these innovations to deliver faster, more robust and better services to their clients.
However, there are significant challenges for FinTech startups seeking to scale, and these hurdles could frustrate the continued development of world-changing technologies. New companies face complex regulations, high customer acquisition costs and the need for a large customer base to become profitable. Because of these constraints, there has been an increase in partnership and collaboration between innovators and traditional financial organizations.
Much of the investment in FinTech has come from venture capital, but as startups and technologies mature, further innovation and development increasingly relies on investment from financial institutions themselves. According to Accenture, in 2015, 35 percent of FinTech investments were in collaborative technologies that advance the capabilities and efforts of financial institutions. These partnerships are essential for the future of FinTech.
Take, for example, the Financial Solutions Lab, managed by the Center for Financial Services Innovation and JPMorgan Chase & Co. The Lab is a $30 million, five-year effort to identify, test and scale innovations that support savings, improve credit and build assets. By leveraging competition between companies to develop early-stage technologies, the Financial Solutions Lab is helping to further FinTech toward its greatest potential.
Case Study
Chase Business Banking is working with OnDeck, an online small business lender, to build a new Chase lending product that will provide online small-dollar loans to Chase clients. The combination of Chase's relationships and lending experience and OnDeck's technology platform offers a game-changing credit product with a streamlined application process, almost real-time approvals and same- or next-day funding.
The FinTech revolution is only beginning. In the years ahead, partnership, collaboration and investment should allow financial institutions and emerging companies to continue reshaping and reimaging how financial services are delivered in the 21st century.
Stephen Markwell, Head of Treasury Services Product Strategy, JPMorgan Chase Commercial Banking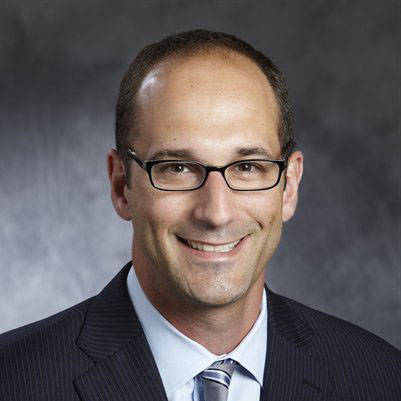 Stephen Markwell, Head of Treasury Services Product Strategy, JPMorgan Chase Commercial Banking
Stephen Markwell is the head of product investment strategy and fintech partnerships for Commercial Banking. He is responsible for creating and executing our product investment strategy as well as evaluating and sourcing fintech partners that address our strategic priorities.
---