Commercial Real Estate
Fed Cuts Interest Rates to Sustain Expansion
The Federal Reserve lowered interest rates by

25 basis points

 at its meeting today—bringing the target range to

2 to 2.25

 percent. Find out what this means for commercial real estate investors.
---
For the first time in more than a decade, the Federal Open Market Committee (FOMC) announced today it will decrease the federal funds rate. Federal Reserve Chair Jerome Powell said the rate will decrease by 25 basis points (bps), bringing it to a target range of 2 to 2.25 percent. Today's move was widely anticipated following a June FOMC press release indicating the Fed's willingness to "act as appropriate to sustain the expansion." This was a change of course from previous indications that the Fed would be patient when considering adjustments to its fund target range. Powell's July testimony to Congress helped to confirm that market sentiment, shifting the question from whether there would be a rate cut to whether the Fed would cut rates by 25 bps or 50 bps.
While it will take some time for the markets to reach a consensus on what this cut ultimately means for the economy, here are three key takeaways for commercial real estate businesses.

It's a move to address uncertainty: With unemployment low, inflation tame and US economic growth now in the longest stretch on record, it may seem contradictory for the Fed to cut interest rates. However, aside from recent political pressure on the Fed to cut rates—which Powell has emphasized isn't a factor in the independent agency's decision-making—there are economic reasons to take action now. Most notably, ongoing US-China trade tensions and weak economic activity abroad have resulted in some economic uncertainty, which a rate cut could help offset.

It will be critical to find the right balance of risk and return: The rate drop aims to stimulate economic activity, encouraging investments in real estate and other assets for greater yield. That means a greater desire to invest in multifamily and other property types, said Victor Calanog, Chief Economist at Moody's Analytics REIS. It's important to note, however, that this rate cut is taking place at an unprecedented time—after a decade of already historically low rates. Capitalization rates have remained low and will likely feel less upward pressure as interest rate hikes recede. "That means less discounts to be had, and more thought required to find the right balance of risk and return," Calanog said. Proper financing structure will therefore matter more if price discounts aren't plentiful and rent growth has flattened because of overbuilding, he added.

It could increase the labor force: The rate cut, part of the Fed's commitment to act as appropriate to sustain the expansion, could pull more people into the job market. Of particular note are the hidden unemployed, a term used to describe the large number of people who stopped looking for jobs during the recession, choosing to move in with family or pursue further education. While many of these people have returned to the labor force, the historically low unemployment rate—3.7 percent as of June—doesn't reflect the roughly 1 million members of this population who have not yet returned to the workforce. Should they do so, there could be a notable impact on demand for rental units. Similarly, the talent shortage could result in increased immigration to the US, which could also cause a spike in demand for rental units.
For some, there are concerns that further rate cuts could overstimulate an economy already at full employment, causing a spike in inflation. Overall, however, the rate cut could help support continued economic growth, including investment in multifamily properties and other real estate. Perhaps more importantly, the decrease could demonstrate central bank support of the market and help ease worries over trade tensions.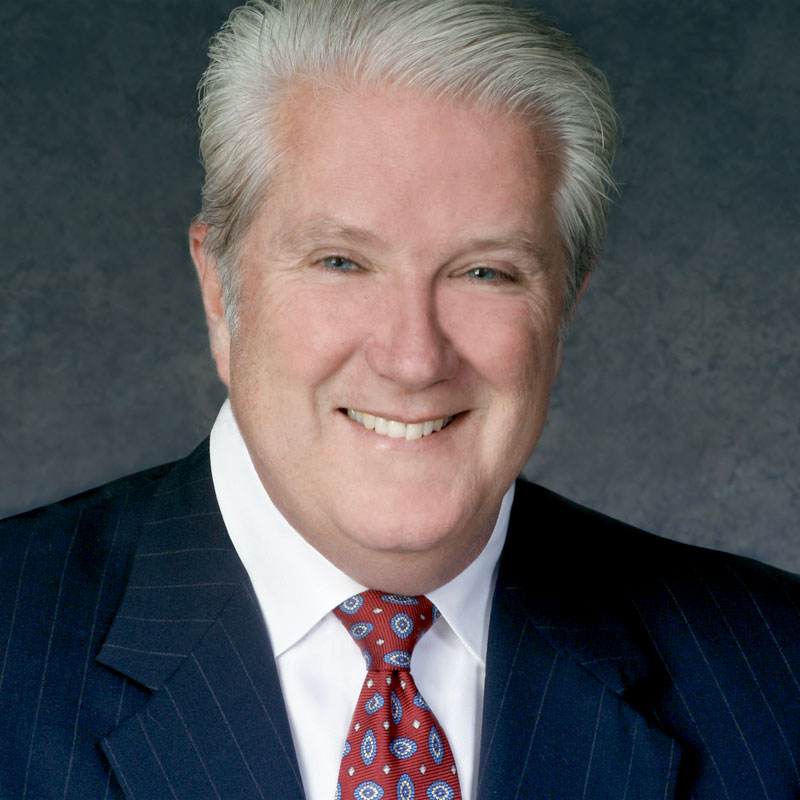 Alfred (Al) Brooks is the Head of JP Morgan Chase Commercial Real Estate. He is responsible for executing Commercial Banking's real estate strategy for Commercial Term Lending (CTL), Real Estate Banking (REB) and Community Development Bank (CDB). With a portfolio of $100 billion and annual originations exceeding $30.7 billion, Al maintains the largest multifamily portfolio in the nation. In addition, he is a member of the Commercial Banking Executive Committee and the JPMorgan Chase Real Estate Council.
---