Markets and Economy
On-Campus or Online: Why the Education Sector Faces a Slower Economic Recovery
Education spending accounts for more than 6% of U.S. GDP. How will the cancellation of in-person classes across the country impact the broader economy?
---
Key points:
COVID-19 has severely disrupted the U.S. education sector, with many institutions cancelling in-person classes for the coming semester.
From kindergarten to college, the education sector directly contributes 6-7% of U.S. GDP, and the wider effects of campus shutdowns could ripple through the economy.
The impact of school closures last spring was obscured by greater disruption caused by widespread lockdowns.
As other sectors of the economy have reopened over the summer, education disruptions may be more noticeable this fall.
Managing the risk of back-to-school: School populations present a unique COVID-19 risk profile, and institutions are taking a variety of approaches to reopening this fall.
Traditional campus life—with large lecture halls, crowded cafeterias and active extracurricular programs—presents many opportunities to transmit the virus. Some colleges have already seen COVID-19 flareups.
While most students are young, healthy and at a lower risk for complications due to COVID-19 infection, many faculty and staff members may fall into higher risk categories. Schools may feel a sense of responsibility to protect their vulnerable populations.
For these reasons, many institutions are striking a cautious balance. Some are offering courses exclusively online, while many others are adopting a hybrid model combining in-person classes with frequent COVID-19 testing as well as distance learning options.
Watching schools lag the broader recovery: The U.S. economy has returned to approximately 95% of its potential capacity, but education is now among a few large sectors that are lagging.
Reopening schools and campuses will be challenged to provide instruction while maintaining the safety of students and educators.
The broader economy, however, continues to stabilize. This spring's federal stimulus package successfully kept households and consumer spending afloat, brought furloughed workers back to their jobs and laid the groundwork for a rapid recovery.
The residential real estate sector is booming. And activity in the capital goods sector—other than aircraft production—is back to pre-crisis levels.
Schools won't be alone in facing a difficult autumn. COVID-19 restrictions have battered many businesses that have had to operate amid social distancing guidelines.

Some small businesses lacked the resources to survive a prolonged shutdown and have closed for good.
While professional sports teams and movie studios have found alternate distribution channels, indoor concert venues and theaters may not effectively reopen until the spread of the virus is contained.
Airlines are also struggling, with major hubs seeing approximately one-eighth of typical passenger volume. The reduction in air travel has hurt the tourism industry and sales tax revenues that local municipalities depend on.

Given the current business environment, the unemployment rate is projected to stabilize at 6-8% until an effective COVID-19 treatment or vaccine is deployed.
Measuring education's broad footprint: School closures may have a wide-ranging impact on the economy, sapping parents of productive hours, draining sales from college bars and denying retailers their back-to-school bounce.
The economic impact of closed schools extends far beyond lost tuition and fees.

Virtual learning for K-12 students places a great burden on parents. Some parents with children studying at home may be unable to return to the workplace; others will find their productive hours reduced by the demands of supervising lessons during the school day.
Retailers may miss out on back-to-school shopping, which typically increases retail sales by 4-5% in August over other months of the year.
Businesses in the nation's approximately 5,300 "college towns" depend on the arrival of students in the fall. If classes are held remotely, services in these towns may be hard-hit.

The dislocations from distance learning may not be visible in aggregate economic data this fall, given the sharp rebound in other sectors of the economy.
The diffuse impact of school closures will make the issue difficult to address through fiscal relief legislation.
Hoping learning finds a way: The return to school may bring infection risks, but the academic environment is well-suited to innovative containment protocols.
This fall, all eyes will be schools and universities that are opening fully while implementing aggressive test-and-trace programs.
If colleges succeed in opening campuses while preventing community transmission, these programs could serve as a model for COVID-19 control nationwide.
The shift toward distance learning may disrupt a broad swath of economic activity this fall. The recovery has gained momentum, but sectors like education are not likely to return to normal until COVID-19 is contained.
---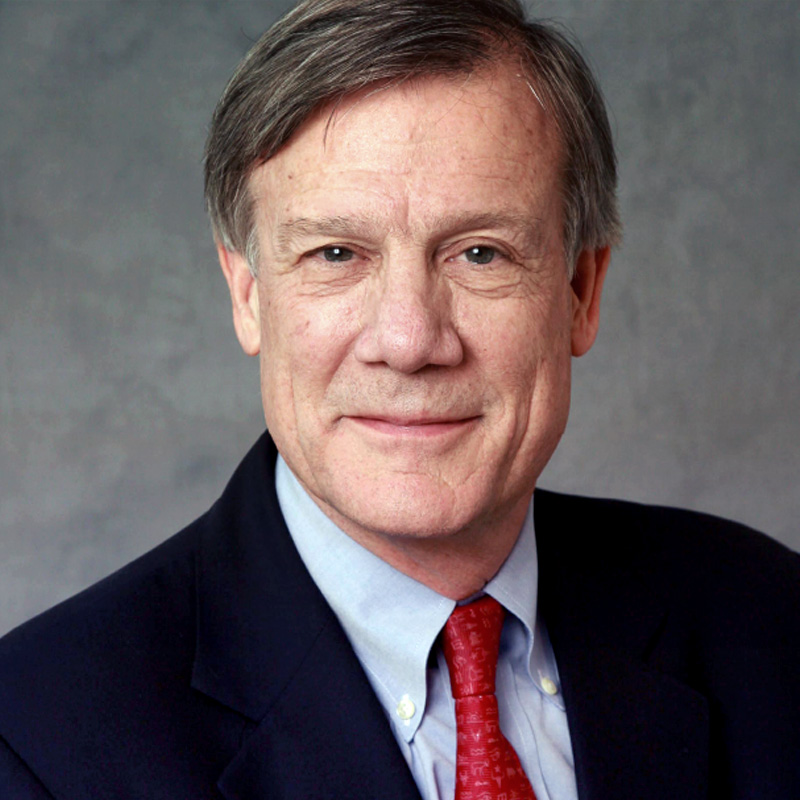 Jim Glassman is the Managing Director and Head Economist for Commercial Banking. From regulations and technology to globalization and consumer habits, Jim's insights are used by companies and industries to help them better understand the changing economy and its impact on their businesses.
---