Life Sciences
Blockchain Can Transform Healthcare in 5 Critical Areas
This technology may help the industry become more patient-centric by resolving collaboration and data security issues.
---
Data—especially private patient information—drives healthcare, from patients' medical histories to drug formulations. If you've ever transferred medical records or had an insurance dispute, you're all too familiar with the struggle of sharing that data.
Medical treatments have advanced over the years, but information sharing remains a major challenge. What if there was a simple, secure way to share medical information?
Blockchain technology aims to answer that question, particularly in five key areas:
1. Health Information Exchanges
Patients should be able to navigate healthcare providers and systems with full data transparency.
How blockchain can help: Blockchain can provide an easily accessible, shared consent mechanism. Such a tool could allow patients to make informed, transparent decisions about which providers and entities can see what medical information. Likewise, the mechanism could enable healthcare providers and organizations to quickly determine what data they can use.
2. Clinical Trials
Subpar patient recruitment and participation—and excess expenses—are big concerns for clinical trials.
How blockchain can help: With blockchain's shared consent mechanism, managers could access more information to start clinical trials with a better targeted population, which could ultimately reduce clinical costs and improve patient outcomes.
Blockchain could also streamline the trial process to make tracking, analysis and collection more efficient. Likewise, clinical trials can save time and money by using blockchain to gather real-time patient information for reporting and fulfilling regulatory requirements.
3. Drug Manufacturing
Identifying and tracing counterfeit drugs has become increasingly complex and costly.
How blockchain can help: Blockchain's ability to create an accurate, unalterable record of system transactions could effectively track drugs throughout the supply chain, which would significantly curtail errors and improve safety.
4. Autologous Therapies
Sensitive patient information is intrinsic to the manufacturing and supply-chain processes for CAR T-cell and similar therapies.
How blockchain can help: The visibility, safety and data transparency that blockchain can provide may improve the time, cost and effectiveness necessary to bring these treatments to market.
5. Medical Claims
Due to the fragmented nature of providers, redundant and incorrect data plague the medical system. Meanwhile, insurance companies must deal with claims verification and processing that require significant input from policyholders and providers. The results are needless errors, costs that bog down the system, and vulnerability to fraud and mismanagement.
How blockchain can help: Blockchain can offer an indisputable record of healthcare transactions with specific data on what financial compensation has been requested and received by all parties. This can substantially eliminate errors and fraud, and provides some framework for true value-based healthcare.
Challenges to Blockchain Adoption
Any technology that adds to healthcare's rising costs will face an uphill battle. If organizations truly want to implement blockchain, they need to analyze the costs involved and the best way to determine return on investment.
---
Blockchains will inevitably need a degree of interoperability between separately managed systems. They will also need to establish protocols for systemic adoption.
---
Because blockchain hasn't been widely adopted, there aren't many medical personnel who understand the technology. Organizations will need to evaluate their talent pools differently and develop comprehensive, blockchain-focused employee education and training.
---
Some of blockchain's advantages may also be obstacles to getting buy-in from government regulatory bodies. Because its entries can't be altered or deleted, for example, it's unclear how to address HIPAA retention requirements. The healthcare industry will need to work closely with these bodies to ensure blockchain adoption meets current and future standards.
---
The bottom line: Despite its adoption challenges, blockchain presents an exciting opportunity for healthcare organizations to move toward a more patient-centered model.
Peter Meath, Industry Head, Middle Market Life Sciences Banking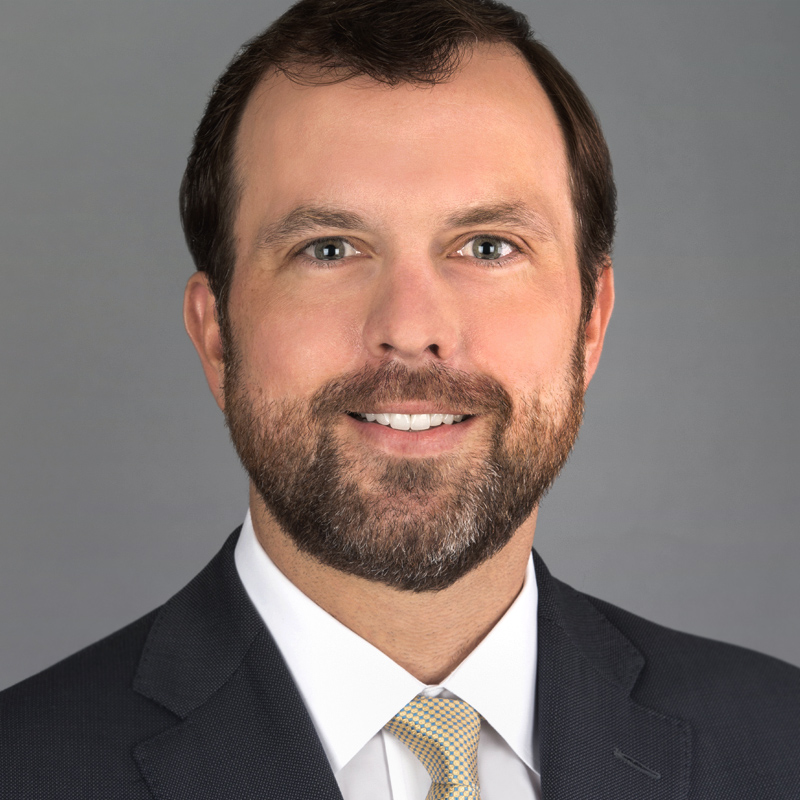 Peter Meath, Industry Head, Middle Market Life Sciences Banking
Peter Meath serves as the Managing Director and Life Sciences Industry Head for Middle Market Banking & Specialized Industries. Prior to joining J.P. Morgan, he was a co-founder of Square 1 Bank, the second-largest de novo bank startup in US history, and only the second bank in the US to solely focus on emerging growth technology, healthcare and life sciences companies.
---