Markets and Economy
3 Recession Fears That Require Scrutiny
Those who believe the US economy is heading toward a recession may be overly focused on the decrease in global industrial activity, the inverted yield curve and trade tensions with China. But recessions require a trigger, and strong aggregate demand isn't inherently destabilizing.
---
Key points:
Trade disruptions are likely playing a smaller role in industry's slowdown than commonly assumed.
The US Treasury yield curve is becoming increasingly inverted, a condition that has preceded past recessions. However, quantitative easing (QE) has made the yield curve largely meaningless.
Slower growth amid full employment may represent economic strength instead of weakness.
Although recessionary fears are likely misplaced, they may prolong the business cycle.
Recent headlines have proclaimed signs of a looming recession: Global industrial activity is slowing, America's trade conflict with China is escalating and the yield curve is growing steadily more inverted.
But these purported warning signs don't paint a full picture of the economy. Growth is tapering with the arrival of full employment—a sign of economic strength, not weakness. The yield curve has become less relevant as quantitative easing abroad distorts bond markets. And industry is facing headwinds that should soon pass. The expansion is maturing, but a recessionary trigger has yet to appear.
What the Yield Curve Used to Show
For decades, economists looked to the yield curve—the difference between short- and long-term interest rates—to gauge how accommodative or restrictive monetary policy had become. When the Federal Reserve's target for overnight interest rates fell significantly below long-term yields, monetary policy was accommodative—the Fed was lowering borrowing costs to encourage capital investment and consumer spending, and growth could be expected to accelerate.
When the Fed hiked its short-term target interest rate above long-term Treasury yields, however, the curve inverted, signaling a more restrictive monetary stance. In other words, the Fed was hitting the brakes on growth by making borrowing more expensive. Higher short-term interest rates could restrain inflationary pressure and prevent asset bubbles, but they also stalled growth as businesses cut back on capital investment and consumers delayed purchases. In the past, yield curve inversions have always preceded recessions.
How QE Distorted the Yield Curve
Prior to 2010, the yields on long-term Treasurys were a good approximation of the natural risk-free interest rate, reflecting market expectations for growth and inflation. Today, the situation is different; Treasury yields have been driven down by quantitative easing (QE) programs in Europe and Japan. Since bond markets are global, these massive asset-purchasing programs abroad have distorted yields on US Treasurys as well.
Some of the world's largest industrialized economies—including Japan, France, Germany, Switzerland and the Netherlands—offer 10-year yields in negative territory. In Greece, the eurozone's shakiest economy for a long time, the 10-year yield rests below 2 percent. These distortions affecting Europe are affecting the US bond market, pushing Treasury yields well below the natural equilibrium for long-term interest rates.
Therefore, it's not very useful to compare the Fed's 2.25 percent target for short-term rates against a heavily distorted 1.55 percent yield for 10-year Treasurys. US monetary policy is almost certainly still accommodative, so long as rates barely outpace inflation expectations.
Recessions Require a Trigger
Interpreting the yield curve has gained considerable traction lately, and superstition is partly the cause—the yield curve has never been wrong before. But its inversion has also been accompanied by signs of slowing growth, building inflation pressures that forced the Fed to hike rates and decreasing global industrial activity. Many analysts believe the economy is incapable of holding the high ground, so they're prepared to interpret any disappointing indicator as an early recessionary warning.
But recessions require a trigger. In the past, the top of the business cycle often saw inflationary pressure force interest rates higher, cutting off credit to businesses and causing an economic contraction. For example, the previous business cycle ended when the housing bubble suddenly collapsed, causing a global financial crisis. Neither scenario appears imminent today—inflation is remarkably tame, and there are no apparent financial imbalances on the horizon.
A modest slowdown in growth shouldn't come as a surprise. The economy has been expanding at an above-trend pace for a decade, and the arrival of full employment means that there's little slack left in the labor market. Growth is naturally pulling back to a sustainable rate as the economy closes in on its full potential. Stability at the top of the business cycle is unprecedented, but strong aggregate demand isn't inherently destabilizing.
The Idiosyncrasies of Industry
Global industrial output has weakened modestly, and trade tensions may be partly to blame—the 11 percent devaluation of the Chinese yuan in response to US tariffs has made European and Japanese exports to China more expensive. But several industrial sectors are also facing unique headwinds, so the trade dispute's impact on output is likely less severe than commonly assumed.
While helpful to consumers, low oil prices have stalled energy exploration. New emissions regulations in China have hurt automotive exporters, and aerospace shipments have fallen due to the grounding of Boeing's 737 Max 8 jets. But underlying consumer demand is still strong, and manufacturing activity should rebound as these headwinds fade.
Industry's slowdown doesn't seem to be damaging the broader global economy. Unemployment has reached an all-time low in the EU and rests at a four-decade low in Japan, a sign that these economies are still on solid footing.
A Surprising Benefit of Trade Tensions
Ironically, a little anxiety over trade tensions may prove beneficial. At the top of the business cycle, the American economy isn't fragile—aggregate demand should remain robust in the face of headwinds from rising tariffs. The more likely threat to the expansion is blind optimism, which could lead to asset bubbles when the economy is strong. Pessimism about global trade could keep investors cautious and prolong the business cycle.
View our economic commentary disclaimer.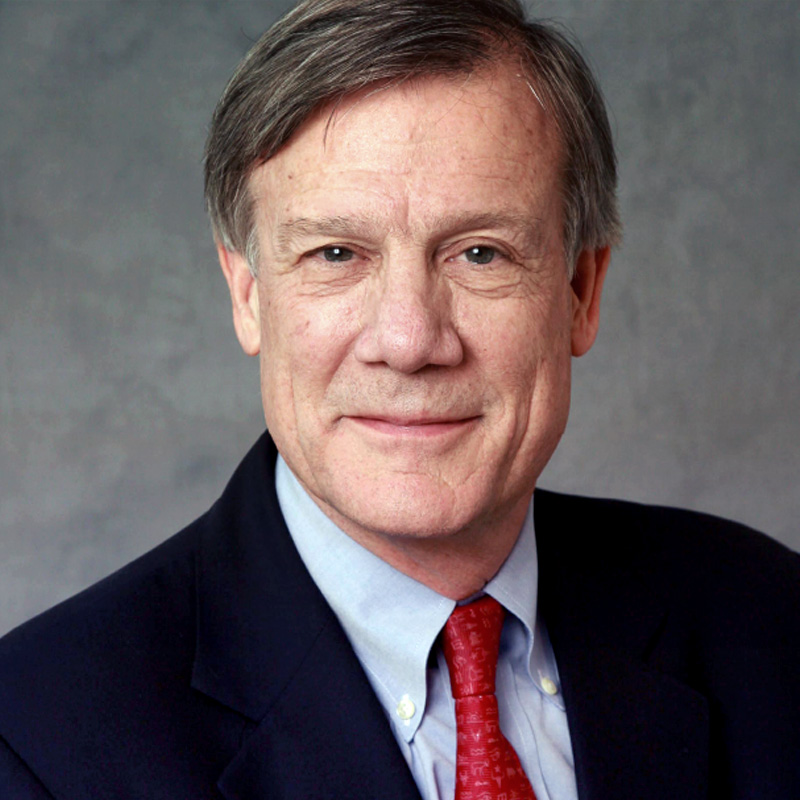 Jim Glassman is the Managing Director and Head Economist for Commercial Banking. From regulations and technology to globalization and consumer habits, Jim's insights are used by companies and industries to help them better understand the changing economy and its impact on their businesses.
---