Digital Channels
Online, Concourse, Host-to-Host, APIs
Business, Your Way
Working with clients as they grow and change, J.P. Morgan has developed a digital suite of channels across payments, reporting, data and research to offer clients end-to-end visibility to help run their business.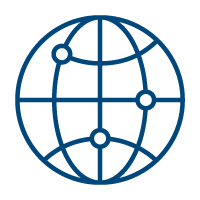 Online

J.P. Morgan Access® is an award-winning global cash management platform available in 145 countries, 104 currencies and 10 languages.
Connect builds customized pay-in options for clients.
Receivables Online is the reporting and reconciliation platform to view images for lockboxes and scan checks via Remote Capture.
Powerful global search
Digital onboarding
Real-time transaction statuses
Interbank cash balances
Simple transaction initiation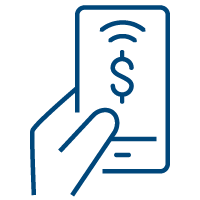 Concourse

J.P. Morgan ConcourseTM delivers frictionless, multicurrency pay-in and pay-out digital experiences that help connect you with your customers and suppliers in the U.S. and Canada, with plans to scale across the world.*
Pay anyone, anywhere—all from a single, ready-to-use platform

Connect on your terms and integrate to your existing brand

Flexible integration options mean using less of your own tech resources
*Future capabilities and timelines are subject to change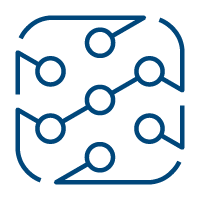 APIs

J.P. Morgan Treasury Services API delivers real time, on-demand data and services to enhance customer experience for payments, customized reporting, administration, receivables and liquidity needs.

Real-time view of treasury data
Intelligent automation
Increased transparency
More personalization
Improved controls
Consolidated information


Host-to-Host

J.P. Morgan Host-to-Host offers direct transmission between a client's treasury workstation and J.P. Morgan's back office, offering this service in 46 countries and throughout the single euro payments area (SEPA), processing 12M bulk files every year.
Automate and control transactions
Easy ERP systems integration
Multibank reporting capabilities
Latest industry formats
Multilayered security
Secure global data exchange


Ranked #1 Globally
J.P. Morgan Access was recently awarded the Greenwich Excellence Award for two major categories - Overall Digital Banking & Platform Integration.1
Power of Technology
Adobe® automates over 95% of AP payment & AR cash application processes through J.P. Morgan's Host-to-Host & ERP Adaptor solutions.2
Excellence in Asia
Singapore Kulicke & Soffa Pte. Ltd. (K&S) moves to one global file format, drawing close to US$1 million in immediate cost benefits, by adopting J.P. Morgan's Host-to-Host & ERP Adaptor solutions.3
Learn more about our digital channels by contacting your Treasury Services representatives
1.
Source: Greenwich Associates U.S. Large Corporate Cash Management Study, 2017
2.
Source: Treasury Today, Adam Smith Awards, 2018
3.
Source: Treasury Today, Adam Smith Awards Asia, 2018
J.P. Morgan Access is a registered trademark in the UK, the EU, and other countries.
J.P. Morgan, JPMorgan, JPMorgan Chase and Chase are marketing names for certain businesses of JPMorgan Chase & Co. and its subsidiaries worldwide (collectively, "JPMC"). Products or services may be marketed and/or provided by commercial banks such as JPMorgan Chase Bank, N.A., securities or other non-banking affiliates or other JPMC entities. JPMC contact persons may be employees or officers of any of the foregoing entities and the terms "J.P. Morgan", "JPMorgan", "JPMorgan Chase" and "Chase" if and as used herein include as applicable all such employees or officers and/or entities irrespective of marketing name(s) used. Nothing in this material is a solicitation by JPMC of any product or service which would be unlawful under applicable laws or regulations.
Investments or strategies discussed herein may not be suitable for all investors. This material is not intended to provide, and should not be relied on for, accounting, legal or tax advice or investment recommendations. Please consult your own tax, legal, accounting or investment advisor concerning such matters.
Not all products and services are available in all geographic areas. Eligibility for particular products and services is subject to final determination by JPMC and or its affiliates/ subsidiaries. This material does not constitute a commitment by any JPMC entity to extend or arrange credit or to provide any other products or services and JPMorgan reserves the right to withdraw at any time. All services are subject to applicable laws, regulations, and applicable approvals and notifications.
Notwithstanding anything to the contrary, the statements in this material are not intended to be legally binding. Any products, services, terms or other matters described herein (other than in respect of confidentiality) are subject to the terms of separate legally binding documentation and/or are subject to change without notice.
Any third party trademarks are the intellectual property of their respective owners and any mention herein is for referential purposes only.
JPMorgan Chase Bank, N.A. Member FDIC. Deposits with JPMorgan Chase Bank, N.A., Toronto Branch, are not insured by the Canada Deposit Insurance Corporation.
JPMorgan Chase Bank, N.A., organized under the laws of U.S.A. with limited liability.
© 2020 JPMorgan Chase & Co.  All Rights Reserved. 
You're now leaving J.P. Morgan
J.P. Morgan's website and/or mobile terms, privacy and security policies don't apply to the site or app you're about to visit. Please review its terms, privacy and security policies to see how they apply to you. J.P. Morgan isn't responsible for (and doesn't provide) any products, services or content at this third-party site or app, except for products and services that explicitly carry the J.P. Morgan name.