In an ever-changing macroeconomic, geopolitical and supply chain environment, leverage our market-leading global trade expertise to help you focus on what's most important: your business.
Transform the way you do business
Regardless of your size or industry, chances are you're facing many 21st century challenges. Work with us to help facilitate payments, manage risks and access liquidity to help accelerate your cash flow and drive growth.
Accelerate your path forward
Optimize working capital and enhance cash conversion by extending days payable outstanding, reducing days inventory outstanding and days sales outstanding, and driving strategic growth.
Improve operational efficiency
Enhance transparency, reduce disputes, streamline cross-border payments and expedite execution throughout the transaction life cycle.
Navigate the digital revolution
Realize automated, smart and customizable efficiencies through our digital offerings.
Establish ESG and DE&I priorities
Build a sustainable future and facilitate equitable access to financing using our vast trade capabilities.
Take advantage of our global network
Access certainty of price and funding through our fortress balance sheet and extensive funding and distribution networks.
Corporate business solutions
Help mitigate payment risks and grow your business by improving working capital through our distribution channels and market-leading global advisory experience to facilitate short, medium and long-term trade transactions.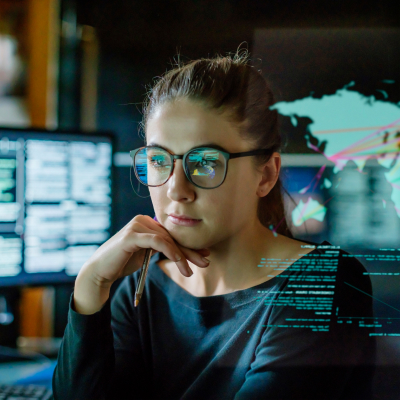 Facilitate Trade
Minimize risk, access short-term funding and count on cost-efficient debt support through our full suite of Core Trade solutions. They include Export / Import Letters of Credit, Standby Letters of Credit and Guarantees, and Trade Loans.

Future Proofing Trade Transactions
Cleareye.ai, a digital transformation fintech focused on streamlining the onerous due diligence processing associated with documentary trade transactions, announced a strategic alliance with J.P. Morgan. Cleareye is poised to deliver industry-leading digital solutions through its platform, ClearTrade, to help future proof the challenges faced by Trade Finance Operations today. Read press release
Discover Our Digital Trade Solutions
Eliminate paper from trade finance flows using J.P. Morgan's Trade Channel.
See how it works.
Obtain quick and easy access to the status of your trade finance transactions using the J.P. Morgan Trade Express Inquiry tool; see how it works or go directly to the tool. Use Trade Express Inquiry
Create and submit your online Standby Letter of Credit application using the new J.P. Morgan Trade Express Application tool. See how it works.
The role of trade finance in Covid-19 vaccines for South and Southeast Asia
Alibaba.com improves supply chain efficiency with Inbound Tracking tool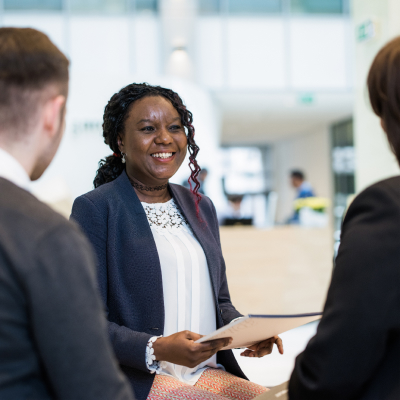 Invest Working Capital
Unlock cash in the cash conversion cycle to redeploy in capital investment with our Working Capital solutions. We can structure programs to mitigate risk, extend payment terms, accelerate payments and procure access to inventory when you need it.

Supply Chain Finance
Meet your working capital, cash flow and risk mitigation objectives with the Early Payment Program from J.P. Morgan and Taulia. This strategic alliance is uniquely designed to support an entire supply chain, accelerating payments and optimizing working capital–all with a single, agile and innovative global payments solution.
KLYM, the data-driven fintech focused on providing small and medium enterprises with working capital solutions in Latin America, announced a strategic alliance with J.P. Morgan. The strategic alliance delivers local and cross border Supply Chain Finance and Dynamic Discounting products and services to a wide client base in the Latin America.
Structured Finance
Accelerate growth and liquidity, reduce risk and control working capital through Sales Finance, e-Commerce, Inventory Finance, and Export and Agency Finance.
How COVID-19 ushered in a new era of global trade
Helping global trade clients secure sustainable trade financing
Financial institution solutions
Today, the complex network of cross-border finance infrastructure unique to trade remains essential. From simple and efficient reimbursement services to growing your business via our financing capabilities, we help you drive your value proposition, making you more competitive.
Global network
Gain access to our network of sources to help fund your trade transactions in more than 50 countries, while navigating the challenges of multiple currencies. Get transformative service delivery, streamlined processes and client support throughout the transaction life cycle.
Streamline business
Let us help streamline your trade transaction payment processing with an end-to-end financial institution offering. Take advantage of our status as a leading clearing bank to ensure you can grow and develop your trade business.
Help control risk
Let us help mitigate potential credit risk with other banks globally, without being part of the underlying trade transaction.
Grow business
Increase your asset base and minimize your risk by using our distribution network and funding partners to distribute trade assets within the market. Count on certainty of price and funding by accessing broad and competitive funding, including secondary markets for trade asset distribution.
2022 JPMorgan Chase & Co. Member FDIC. All rights reserved. The statements herein are confidential and proprietary and not intended to be legally binding. Not all products and services are available in all geographical areas. Visit jpmorgan.com/disclosures/payments for further disclosures and disclaimers related to this content.
You're now leaving J.P. Morgan
J.P. Morgan's website and/or mobile terms, privacy and security policies don't apply to the site or app you're about to visit. Please review its terms, privacy and security policies to see how they apply to you. J.P. Morgan isn't responsible for (and doesn't provide) any products, services or content at this third-party site or app, except for products and services that explicitly carry the J.P. Morgan name.