Treasury and Payments
Treasury Meets D2C: Payments' Key Role in Digital Consumer Journey
---
Treasury Meets D2C: Payments' Key Role in Digital Consumer Journey
WATCH VIDEO
14:04
Treasury and payments help build a superior customer experience
Major retailers and consumer packaged goods (CPG) brands are adopting business models that cut out the middleman and sell merchandise directly to their customers, which is known as D2C.
With the focus on payments in the D2C space, corporate treasuries are incorporating end-to-end payments processes that are tailored to the customer journey and enhance the digital-first business model.
An ever-growing list of new consumer payment and financing methods—like buy now, pay later (BNPL)—present treasurers with unique challenges and reinforce the need for agile treasury processes.
Businesses can reconstruct their operating model faster and access new payments solutions in real time when they leverage payment processing APIs.
Connect with your J.P. Morgan representative to get started today.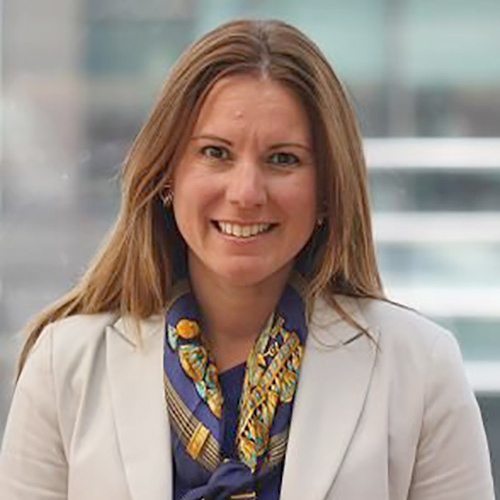 Sara Castelhano, Managing Director, Head Payments Product & Solutions for Europe, Middle East and Africa (EMEA)
Sara is a Managing Director at J.P. Morgan and Head Payments Product & Solutions for Europe, Middle East and Africa (EMEA) within the Wholesale Payments business. She has end-to-end Product Management responsibilities for EMEA payments, digital channels, prepaid cards and is accountable for the provision of
Transaction Banking products in 13 countries and over 40 currencies across EMEA. She also leads a regional team of experts that help design and scale integrated solutions that meet complex client needs, incorporating all aspects of the firm's Wholesale Payments offering.
Sara is recognized thought-leader in transaction Banking and has been featured in various industry publications, including The Banker Magazine and PYMNTS. She is an active industry participant, representing J.P. Morgan across the global payments industry and sit on the Board of P20, the EMEA Women in Payments Advisory Board and as a director on the Icon Solutions Board of Advisors and J.P. Morgan Middle East Limited.
The views and opinions expressed herein are those of the author and do not necessarily reflect the views of J.P. Morgan, its affiliates, or its employees. The information set forth herein has been obtained or derived from sources believed to be reliable. Neither the author nor J.P. Morgan makes any representations or warranties as to the information's accuracy or completeness. The information contained herein has been provided solely for informational purposes and does not constitute an offer, solicitation, advice or recommendation, to make any investment decisions or purchase any financial instruments, and may not be construed as such.
Not all products and services are available in all geographic areas. Eligibility for particular products and services is subject to final determination by JPMC and or its affiliates/subsidiaries. This material does not constitute a commitment by any JPMC entity to extend or arrange credit or to provide any other products or services and JPMC reserves the right to withdraw at any time. All services are subject to applicable laws, regulations, and applicable approvals and notifications. Notwithstanding anything to the contrary, the statements in this material are confidential and proprietary to JPMC and are not intended to be legally binding. Any products, services, terms or other matters described herein (other than in respect of confidentiality) are subject to the terms of separate legally binding documentation and/or are subject to change without notice. J.P. Morgan is the marketing name for the Wholesale Payments business of JPMorgan Chase Bank, N.A. and its affiliates worldwide.
JPMorgan Chase Bank, N.A. Member FDIC. JPMorgan Chase Bank, N.A., organized under the laws of U.S.A. with limited liability.© 2021 JPMorgan Chase & Co. All Rights Reserved.