INNOVACIÓN DIGITAL


Merece el mejor aliado para sus pagos. Vea por qué nosotros.
Coalition Greenwich reconoce a los mejores proveedoes de distintos servicios financieros. Nuestro lugar N° 1º para J.P. Morgan Access, entre otros reconocimientos, destacan nuestro compromiso de excelencia, como proveedor de pagos.
---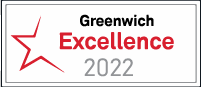 Existen diversas consideraciones al momento de seleccionar al mejor proveedor de pagos, por ello por encima de todo, la excelencia debe ser la más relevante. Los beneficios de la excelencia pueden ser cuantificados, monetizados y justificados en distintas maneras, la razón más importante es simple: usted merece lo mejor.
Puede ser díficil determinar quién es el mejor proveedor, por ello Coalition Greenwich provee un invaluable servicio a través del benchmarking y análisis de los diferentes proveedores de tesorería en cuanto a sus capacidades técnicas.
En 2022, Coalition Greenwich clasificó a J.P. Morgan Access® como el N° 1 en el Benchmarking de Transformación Digital. Adicionalmante, J.P. Morgan recibió otro reconocimiento a través del Coalition Greenwich Voice of the Client Study. Para entender mejor la importancia de estos premios y de por qué estos reconocimientos a J.P. Morgan justifican el por qué somos el mejor aliado. Lo invitamos a continuar leyendo este artículo.
Nuestros premios en 2022 confirman nuestra excelencia como su aliado
Por segundo año consecutivo, el estudio de punto de referencia (benchmark) reconoció a J.P. Morgan entre los líderes globales en transformación digital. El estudio califica con base en seis categorías y nosotros hemos sido reconocidos como No. 1 en las siguientes tres categorías: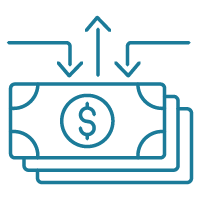 Administración de Tesorería y Pagos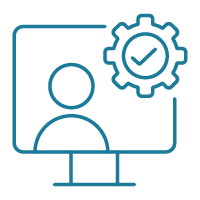 Alta de Clientes (Onboarding)
y Conocimiento del Cliente (Know Your Costumer)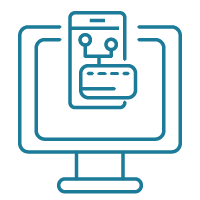 Automatización y
Análisis de crédito
Nuestros clientes nos ven como el aliado esencial en su etapa de transformación digital. Saben que se beneficiarán de una estrutura digital que reúne especialistas de J.P. Morgan para desarrollar y optimizar nuestras plataformas y que sus necesidades estarán siempre en el centro de nuestra organización.
 
Hubert J.P. Jolly, Director Global de Ventas y Soluciones Corporativas y de ECommerce, J.P. Morgan Payments
En las categorias de Cash Management, Trade Finance y Large Corporate Banking, recibimos el reconocimiento en varias categorias, incluyendo la de mayor penetración de mercado. Este premio mide el porcentaje de clientes que poseen relación con J.P. Morgan. También obtuvimos el No. 1 en las categorias de Cash Management (empatado) y Trade Finance, así como el lugar No. 2 en Banca Corporativa.
También fuimos reconocidos por nuestra calidad diferencial. Respecto a los segmentos anteriores, nosotros fuimos reconocidos con el premio de calidad en 25 categorías. A continuación el detalle de nuestros reconocimientos de Excelencia:
Por qué los Greenwich Awards importan
Diversas empresas y departamentos de tesorería utilizan el Greenwich Excellence Awards para ayudar a evaluar a sus proveedores de pagos. Coalition Greenwich crea un padrón de excelencia que las empresas pueden utilizar como referencia para decidir con quién formar alianzas para sus servicios financieros.
También utilizamos los premios para nuestro contínuo crecimiento para identificar dónde somos los mejores y dónde podemos mejorar para continuar brindando un servicio de excelencia.
Cuando ganamos nosotros, ustedes también
Destacamos estos reconocimientos como forma de demostrar cuánto nos preocupamos por la excelencia. Nuestro objetivo es ayudar a su empresa a prosperar – sea navegando en escenarios de cambio y riesgo, utilizando la innovación tecnológica o brindando la mejor experiencia al cliente. Nuestro objetivo es ser el proveedor de pagos más confiable e innovador porque usted merece al mejor.

---
Para obtener más información sobre cómo podemos apoyar su negocio, comuníquese con su representante de J.P. Morgan.
---
2023 JPMorgan Chase & Co. Miembro FDIC. Depósitos mantenidos fuera de las afiliadas de EUA no son aseguradas por FDIC. Todos los derechos reservados. Las declaraciones aquí presentadas son confidenciales y de propiedad nuestra y no se destinan a fines jurídicos. No todos los productos y servicios están disponibles en todas las áreas geográficas. Visite jpmorgan.com/disclosures/payments para más informaciones de responsabilidad relacionadas a este contenido.