Digital Innovation
You deserve the best payments partner. Here's why that's us.
Coalition Greenwich recognizes the top-performing providers in various financial services categories. Our No. 1 overall ranking for J.P. Morgan Access and various other recognitions highlight our commitment to excellence, which you should expect in a payments provider.
---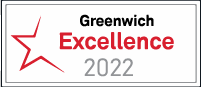 There are many considerations when choosing a payments provider. Above all else, excellence should be top of mind. The benefits of excellence can be quantified, monetized and justified in many ways, but the most important reason is simple: you deserve the best.
It can be difficult to determine the best providers, so Coalition Greenwich provides an invaluable service through benchmarking and analyzing different treasury providers' technical capabilities. In 2022, Coalition Greenwich ranked J.P. Morgan Access® No. 1 overall in their Digital Transformation Benchmarking Assessment, we received additional recognition through the Coalition Greenwich Voice of the Client Study. Read on to better understand the importance of these awards and how J.P. Morgan's recognitions support the argument that we're a topnotch provider.
Our 2022 awards showcase our excellence as a partner
For the second year in a row, the benchmark study recognized J.P. Morgan as among the global leaders in digital transformation. The assessment ranks submissions on six categories, and we ranked No. 1 within three: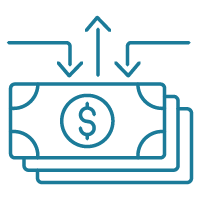 Treasury management and payments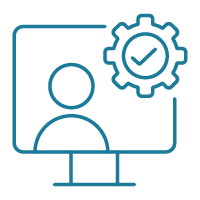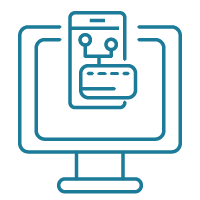 Credit automation and analytics
Our clients look to us as their key partner on their digital transformation journey. They know they will benefit from a digital framework that brings together experts from across the firm to develop and optimize our platforms, and that their needs are always at the center of that framework.
 
Hubert J.P. Jolly, Global Co-Head of Corporate and ECommerce Sales & Solutions, J.P. Morgan Payments
Within the Cash Management, Trade Finance and Corporate Banking categories, we earned recognition in various share leader designations, including highest market penetration. This award measures the percentage of customers in the category who have a relationship with the firm. We had the No. 1 position in both the Cash Management (tied) and Trade Finance categories, and the No. 2 ranking in Corporate Banking.
We were also recognized with distinguished quality. Across all three segments, we were recognized with a quality award in 25 categories where at least one bank was recognized. Below is a breakdown of our Excellence Awards.
Here's why the Greenwich Awards matter
Many businesses and treasury departments use the Greenwich Excellence Awards to help evaluate their payments providers. Coalition Greenwich creates an industry standard for excellence, so organizations can review the list of recognized providers as an input to decide who to partner with for financial services.
We also use the awards to determine whether we're meeting the mark. Coalition Greenwich ranks specific capabilities via its annual Digital Transformation Benchmarking Assessment, and it offers awards within the Large Corporate Banking, Cash Management, and Trade Finance categories. We use these awards as part of a feedback loop to determine where we're best-in-class and where we can improve.
When we win, so do you
We highlight our recognitions in part to show how much care we place in being an excellent partner for you. Our purpose is to empower your business to thrive — whether they're navigating change and risk, using technology innovation within payments for growth or demanding the best end-customer experience. We do this with the goal to be the most trusted innovator in payments, and the reason why is simple: you deserve to work with the best partner.
---
Learn more about J.P. Morgan Access, the top ranked platform for managing treasury needs.
2023 JPMorgan Chase & Co. Member FDIC. Deposits held in non-U.S. branches are not FDIC insured. All rights reserved. The statements herein are confidential and proprietary and not intended to be legally binding. Not all products and services are available in all geographical areas. Visit jpmorgan.com/disclosures/payments for further disclosures and disclaimers related to this content.