Treasury and Payments
Learn how digital technology is driving global e-commerce trends
Digital technology continues to transform the way producers and consumers around the world connect and transact with one another. J.P. Morgan's Global E-commerce Trends Report share data-driven insights that can help you understand local and cross-border e-commerce trends in 37 of the world's most dynamic markets.
---
J.P. Morgan's Global E-commerce Trends Report takes a country-by-country deep dive into the global e-commerce industry, identifying the upcoming opportunities – both for pure-play and omnichannel businesses – and identifying the challenges to both incumbent and new market players.

In addition to country-by-country predictions, data and analysis, our report identifies the macro- and mini-trends and influences shaping global ecommerce. Some of the themes we explore include: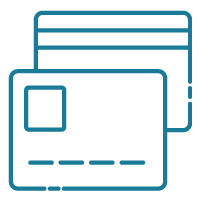 Consumer loyalty to choice and convenience, over specific payment methods
The era of the digital wallet is not killing off cards, bank transfers or Buy-Now-Pay-Later: it has just heightened the expectation that shoppers should be able to pay using whichever method they want, with a one-stop-shop wallet, ideally accessed via their smart devices. Our report also identifies which methods dominate on a country-by-country basis.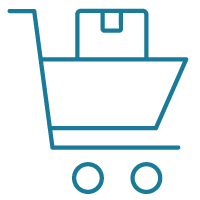 The shake-up of mega-shopping events
The annual e-commerce sales calendar is changing. Ongoing global supply chain issues are set to exert significant pressure on traditional shopping weekends like Black Friday. This year, we may see E-tailers hold more sales in the off-season when they face fewer inventory and shipping challenges.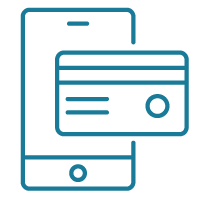 The explosive growth of 'conversational commerce'
Online shopping based within the social media ecosystems is huge in APAC nations, including Malaysia and China. The pandemic accelerated the use of live chat apps to make sales, with local merchants using the apps to advertise, build customer relationships and complete and process transactions. The benefits include providing a digital alternative to traditional conversation-based customer service between a sales agent and shopper, and being able to circumvent the fees and intricacies of listing products on major sales platforms.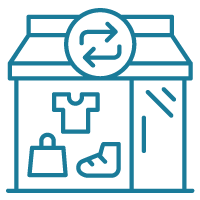 The rising appeal of second-hand shopping
'Re-commerce', or second-hand shopping, is part of a wider cultural shift towards sustainability and acceptance of preowned goods.1 In the West, second-hand and rental designer fashion platforms are growing in cachet and uptake. In China, the re-commerce market reached RMB 1 billion in 2020 (US$154.9 million), with re-commerce sales set to overtake fast fashion by 2028.2

E-commerce adoption continues to grow as consumers discover new ways to shop, pay and connect. There are now hundreds of millions of new e-commerce consumers ready and willing to spend online. Our Global E-commerce Trends Report makes it easy for you to understand how these potential new customers prefer to shop and pay.
---

Contact your J.P. Morgan representative to learn how we can help you succeed around the globe.


---
1.
 tmogroup.asia, January 2021. 'TMO's 2021 China eCommerce Insights.' Accessed June 2021.
2.
 tmogroup.asia, January 2021. 'TMO's 2021 China eCommerce Insights.' Accessed June 2021.

Not all products and services are available in all geographic areas. Eligibility for particular products and services is subject to final determination by JPMC and or its affiliates. This material does not constitute a commitment by any JPMC entity to extend or arrange credit or to provide any other products or services and JPMC reserves the right to withdraw at any time. All services are subject to applicable laws, regulations, and applicable approvals and notifications.
The views and opinions expressed herein are those of the author and do not necessarily reflect the views of J.P. Morgan, its affiliates, or its employees. The information set forth herein has been obtained or derived from sources believed to be reliable. Neither the author nor J.P. Morgan makes any representations or warranties as to the information's accuracy or completeness. The information contained herein has been provided solely for informational purposes and does not constitute an offer, solicitation, advice or recommendation, to make any investment decisions or purchase any financial instruments, and may not be construed as such.
JPMorgan Chase Bank, N.A. Member FDIC
JPMorgan Chase Bank, N.A., organized under the laws of U.S.A. with limited liability.
© 2021 JPMorgan Chase & Co. All Rights Reserved